Red velvet cake is requested for every birthday and special occasion in the Muelleman family.
It's the only kind that Daniel Muelleman likes. So, it wasn't surprising he wanted it for his wedding to Nicole Cherney.
"Neither of us was super excited about ordering a random cake anyway," Nicole says.
The couple got together with Daniel's mother, Diane, the week before the wedding to make the cake. Diane was excited about the idea and had everything ready. The family recipe is based on a version from the Waldorf Astoria Hotel in New York.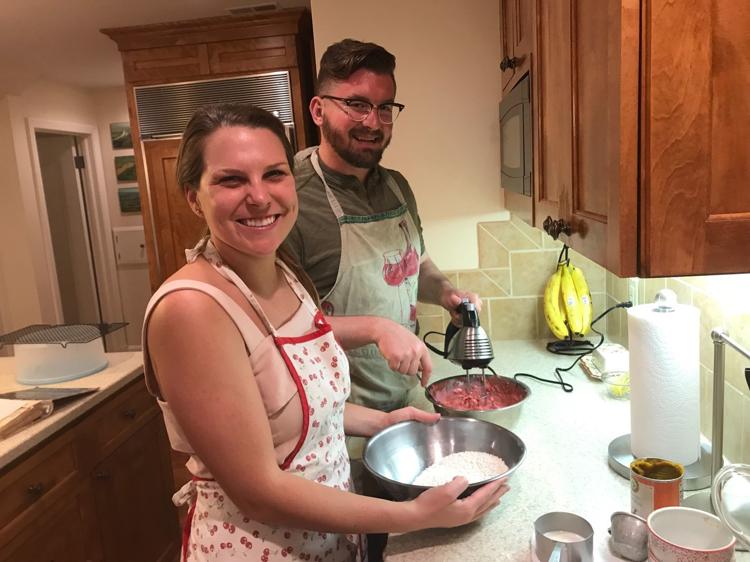 Nicole was happy to report that their version lived up to his mom's.
"She was right there with us to help make it," Nicole says. "We weren't going to go unsupervised."
The couple cut a traditional slice for themselves at the reception; the rest of the 8-inch round cake found its way to their freezer (while guests were served an assortment of bite-sized desserts).
Red velvet cake wasn't the only thing the couple whipped up for their marriage celebration. Nicole was in dental school at Creighton University when they got engaged. She had worked with gold to make crowns, so why not wedding bands?
Nicole studied up on the process and together they melted down gold from a charm bracelet that belonged to Nicole's grandmother.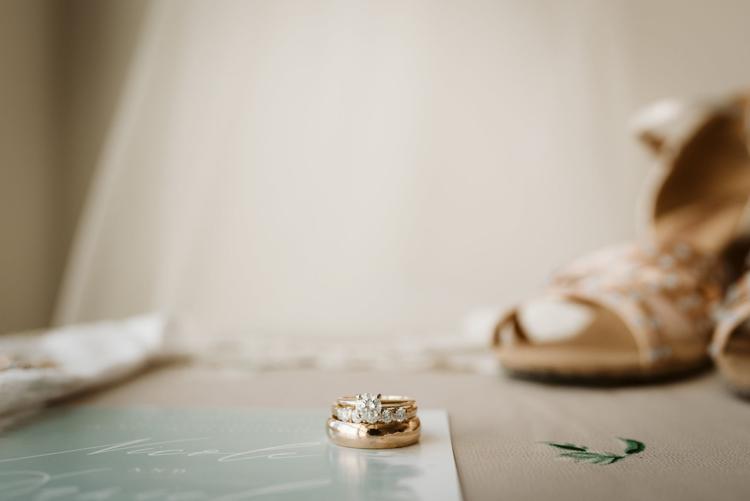 The bride also has a solitaire diamond engagement ring she wears for special occasions. 
"The only band I wear is my solid gold band," Nicole says. "They are beautiful. I love them."
Real Wedding: Nicole Cherney and Daniel Muelleman
Nicole Cherney and Daniel Muelleman were married May 26, 2018 at St. John's Church, with a reception at Founders One • Nine.