Kyleigh Smart wanted to carry a big bouquet. One that would make a statement.
She just didn't realize one thing.
"It was so heavy," she says. "It was massive."
Flowers were an important part of her August 2018 wedding to Dez Austin.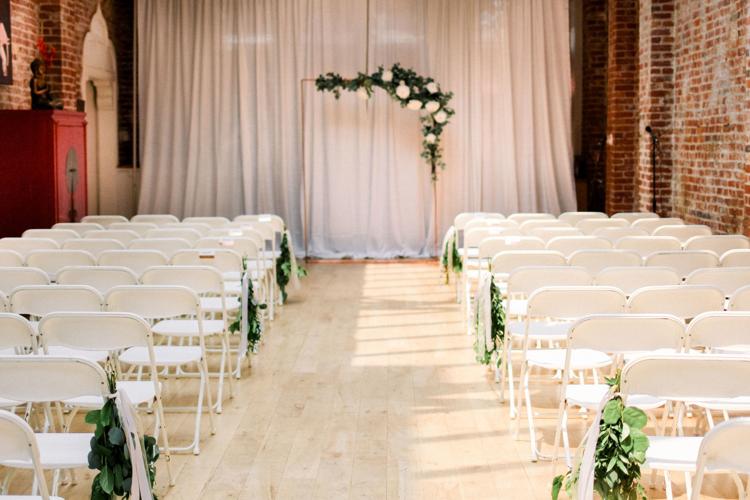 She made the copper flower arch used for the ceremony and reception, adding an arrangement of peonies, greenery and garden roses from Bloom Works. She wanted her bridesmaids to have beautiful flowers to carry, too.
"Not just a few that looked kind of dinky," she says.
Kyleigh's bouquet was about 2½ feet wide and weighed what felt like 5 pounds. Her maid of honor and friends took turns holding it on the party bus, and when they arrived at the reception, the bouquet went straight into a vase at the head table.
The bride requested white peonies because she likes their size and soft-looking petals, but they can be hard to get in the fall. Her florist had just enough in stock.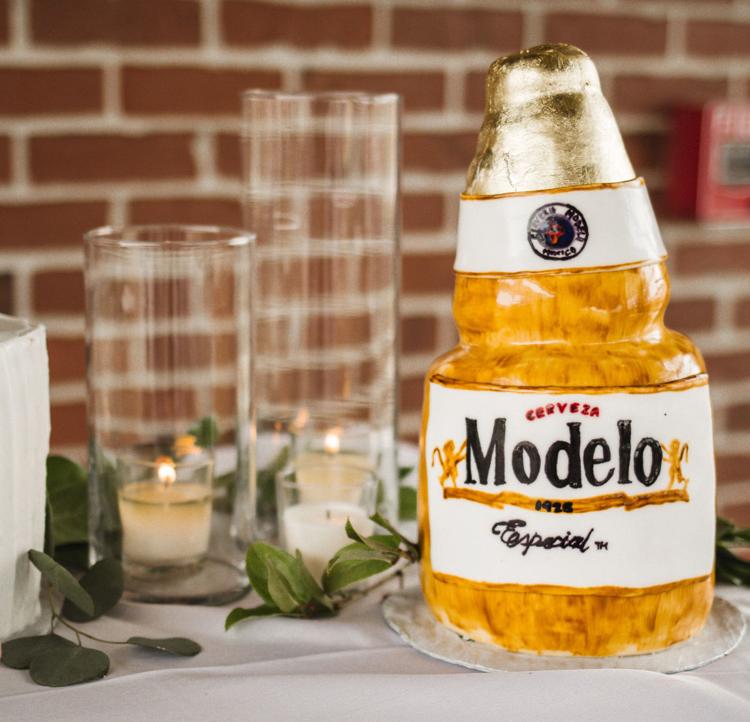 She wanted a special surprise for Dez, so she had friend and baker Kelsey Runyon design a cake in the shape of a Modelo beer can. It was chocolate with strawberry frosting, Dez's favorite.
"He really loves Modelo and other Mexican beers," Kyleigh says.
They were able to get pictures before the frosting started melting in the heat. Guests were treated to cakes of lemon raspberry, chocolate, vanilla and strawberry. Their wedding cake was almond.
That way, everyone was bound to enjoy their favorite flavor.
Another personal touch: a custom mirrored welcome sign with their names and wedding date, which Kyleigh intended as a keepsake.
"I wanted a custom sign made, but I didn't want to just throw it out after the wedding," Kyleigh said. "It was something we could hang in our home afterward to remind us of that day. It's at the top of the stairs when you walk in the house, front and center."