"Small, short and sweet."
It's a request of more couples than you might think, says Kimberly Persons of Tiny Luxe Weddings in Omaha.
"Pop-up wedding events are a big deal in California," says Persons, an event planner who handled several while living on the West Coast and brought the micro wedding concept to Omaha in 2018.
She and business partner Katie Brown, a photographer, represent a trending alternative for couples who lack the time, budget and-or desire to plan an all-day affair with lots of guests.
On Valentine's Day 2020, they're taking the micro wedding concept a step further with a prearranged package at Hotel Deco that includes an officiant for a 30-minute ceremony, flowers, photography, videography, music, cake, champagne and wedding portrait. Couples have their choice of ceremony time and script (spiritual or otherwise), and can invite up to six guests for nuptials between 11 a.m. and 11 p.m. that day for under $1,000.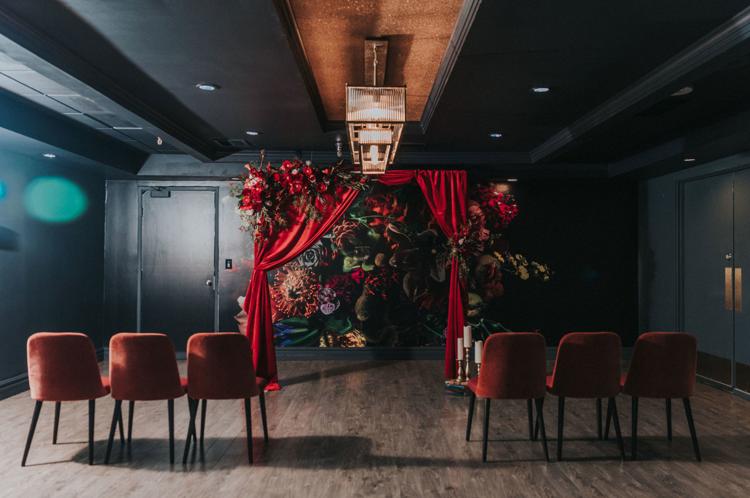 It's a modern spin on the courthouse and chapel weddings of the war years, when couples dressed for the occasion, exchanged vows and then celebrated over cake and champagne with family and friends.
"It's a segment of the market that wasn't being served," Persons says. "A small wedding still has details to decide, arrange and manage. Wedding planning is daunting no matter the size."
Tiny Luxe likes to add a twist: an experience. Trending: Ceremonies in nontraditional wedding spaces. Think bakery, avocado grove, garden, weekend rental home on the beach or in the mountains.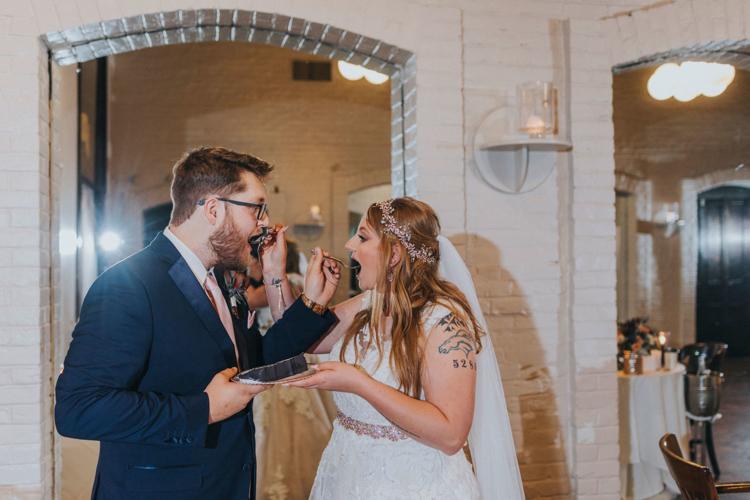 Rachel and Leif Jacobson of Colorado Springs, Colorado, spent less than $6,000 on their all-inclusive destination wedding through Tiny Luxe, Persons says. Both previously married, the couple intended to elope – but Leif accidentally spilled the beans to family so their private destination wedding wasn't actually a surprise.
"We wanted something different, intimate and cost-effective," says the bride, a former Omahan, who stumbled on Tiny Luxe Weddings via social media.
Their wedding on Oct. 10, 2019, included a first look at Lauritzen Gardens followed by a ceremony, dinner, cake, toasts and dancing (with 2½-year-old daughter, Hazel) at a restaurant in the Old Market.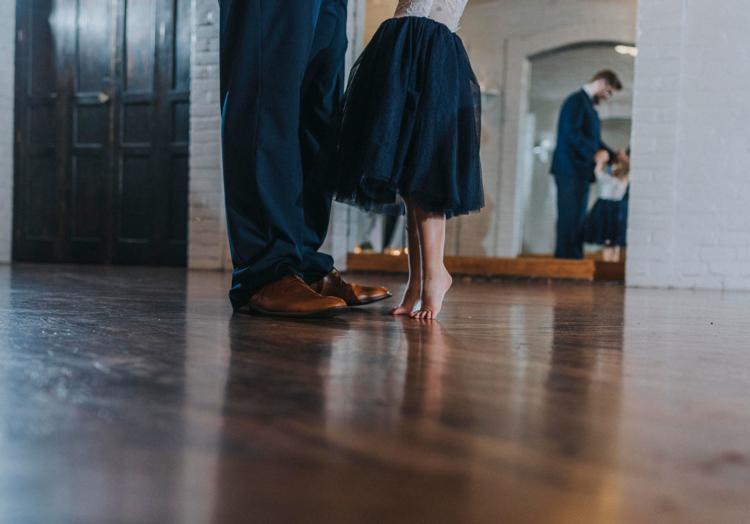 "Everything was taken care of. We just had to show up. It was perfect," the bride says.
"You can keep all the traditions of a larger wedding, just on a smaller scale that's exactly right for you," Persons says of the micro wedding model.
On the coasts, shared weddings are emerging.
"That's where Tiny Luxe is going," Persons says. "Multiples keep costs down."
In a shared wedding scenario, two to three couples marrying on the same day, at different appointment times, with the same venue share the same design/decorations, florist, photographer, videographer and other vendors.
"Vendors are loving it," Persons says, because setup and takedown are minimized. "It's not for everyone. It's for that couple who wants to marry in a beautiful setting with zero effort and be done with it."
"Everybody culls their dreams into what they can afford. The micro wedding is an alternative that can spare stress but still give you Instagram-worthy results."