Wedding planner Sarah McMahon has made a part-time career of figuring out table counts for receptions and configurations for cocktail hours — while steering clear of any emotional meltdown.
Then her sister announced that her baby was due on the same day that Sarah and husband Kevin planned to get married.
"I had these awful fears of her having the baby walking down the aisle," Sarah says.
To avoid being upstaged by a new niece or nephew, Sarah moved the wedding date. Only problem? Her dream church, St. John's at Creighton, where she once worked, wasn't available Sept. 8.
So, she moved west to St. Robert Bellarmine. But out the door went her idea of a cool and hip downtown reception. She chose the much closer Happy Hollow Club.
Then came the next hiccup. Their over-the-top wedding invitations, engraved in gold with a wax seal and a blue ribbon accent, weren't weighed, stamped and ready to go as everyone had thought when they arrived at the post office.
"They were too thick,'' Sarah says. "We had to mail them as packages. It blew our budget out of the water."
The last thing to go awry came as they left the reception. They had planned a sparkler exit, and everyone's was lit, ready to cheer the newlyweds.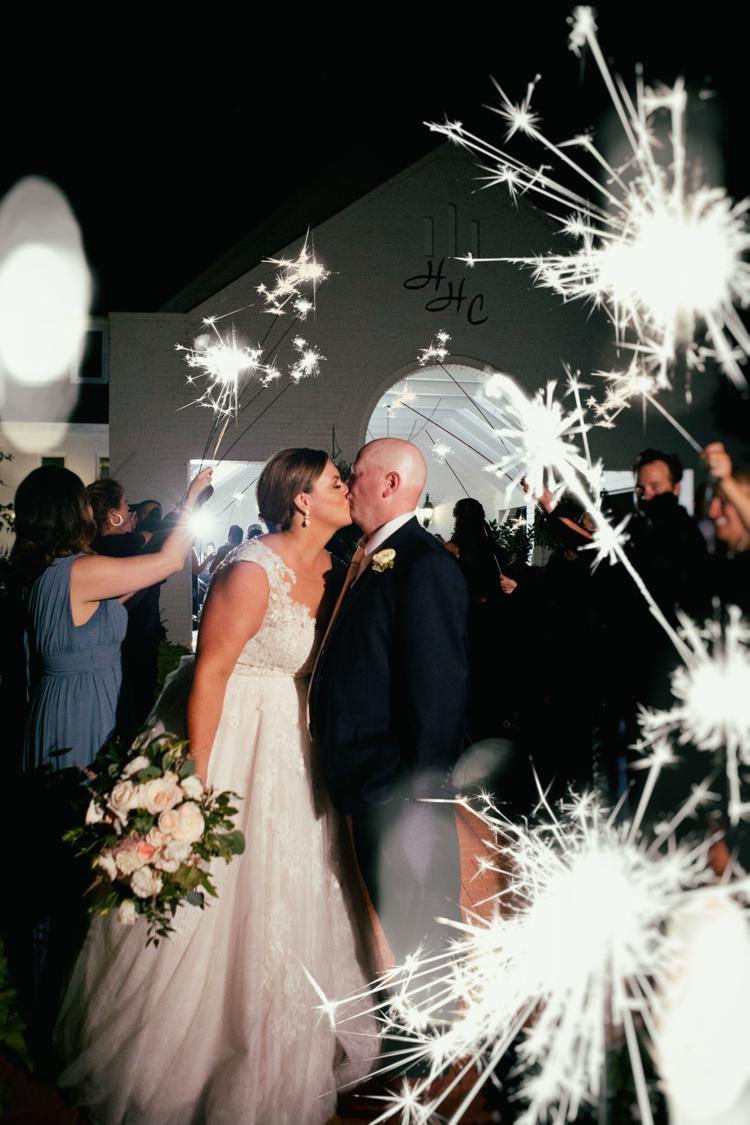 But Kevin couldn't find his bag, and by the time they left the building, the sparklers were dead. But their second photographer, Vivian Kvam, thought to re-stage the exit.
"It was still amazing and wonderful," Sarah says.
Lots did go right for their big day. Sarah's father-in-law, Mike, made her dream greenery wall. Even though it rained all week, the skies cleared for the reception.
"The cocktail hour looked like the scene of a move," Sarah says. Golden sunset. White linens. Glasses of champagne.
Friends Kate Glow and Patty Perry took ownership of the planning binder and day-of scheduling.
And sister Kelly Dennis, who gave birth to Claire at the start of August, was there as Sarah's matron of honor. Claire even got to attend.
"It all worked out,'' Sarah says. "In the end, I loved it."
Her side hustle, however, is on hold.
"I feel like I need to take a little break right now," she says. 
Sarah is channeling her event-planning skills in a new way, as executive director of the Capitol District in downtown Omaha.
And savoring the joy of pulling off the wedding of her dreams.