September 15, 2018, The Beaumont Event Center, Wayne, Nebraska
GO BIG RED Paige Dietrich and Jack Godbersen met on the rooftop of Barry's Bar & Grill in Lincoln, while watching a Husker football spring game on TV.
ROCKY MOUNTAIN HIGH They were in Colorado for a friend's wedding and Paige had always wanted to see Vail, so they stopped there with Jack's family. They visited the farmers market and then headed to a beautiful bridge, where a family picture was planned. "As we were walking to the bridge, his brother, sister-in-law and nephew went one way, and his mom and dad went the other way. By the time I turned around, Jack was on one knee! We had quite the crowd clapping for us," Paige says.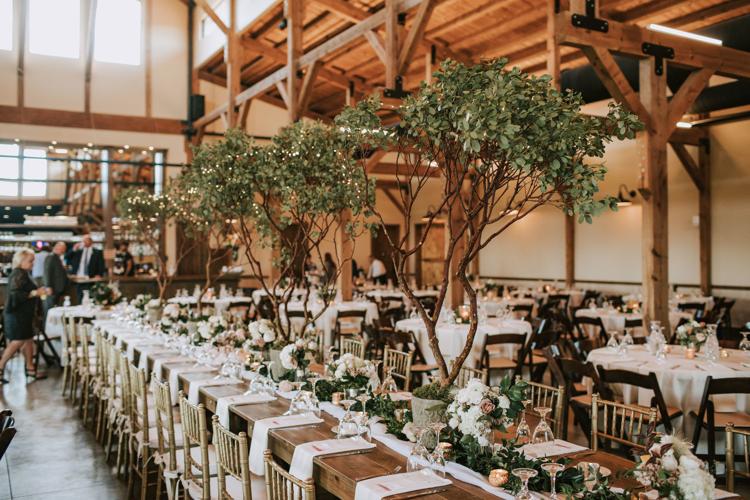 HARVEST TIME Paige wanted a chic, classic and simple ceremony, but it was hard to fit it in for Jack, who is a farmer. Spring is planting season, and fall is the harvest. "We pushed our limits with a September wedding," she says. "Jack was combining on Sunday," the day after the wedding. A band and an open bar were priorities with a guest list of 520.
HURRY HURRY Paige felt like everything pre-ceremony was especially harried. "We had a 2 p.m. ceremony, so everything was rush, rush, rush. I don't know if I would have wanted more time looking back. I was so excited to just get the show going," she says. Her advice: Hire a day-of coordinator. It was life-changing, she says, taking stress off herself and her mom.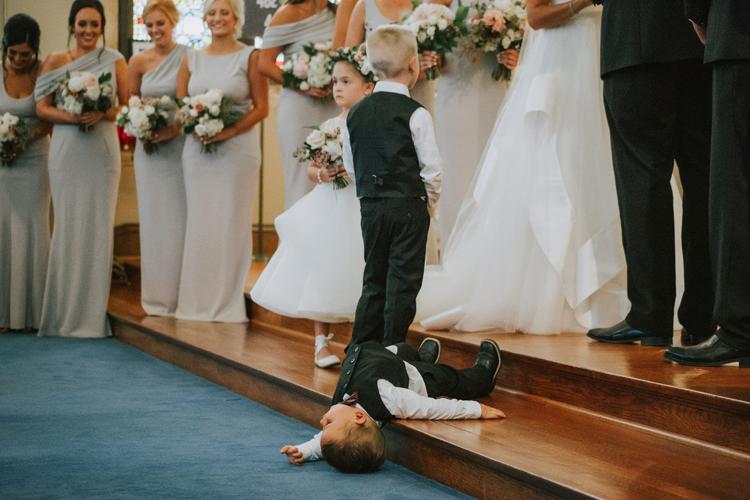 HE WAS OK The funniest moment of the day came as they were saying their vows — and their 2-year-old nephew was on his back, scooting head-first down the altar steps. "Everyone in the church was laughing, including the priest."
IT'S A TIE The sweetest moment is a tie between the priest's sermon and the speeches. "Just to listen to our friends and family talk about our love and be sitting there finally as husband and wife was so surreal."
BAKING HELP The bread served at dinner was made by the mothers of the bride and groom. The couple's calligrapher made cute signs so everyone knew.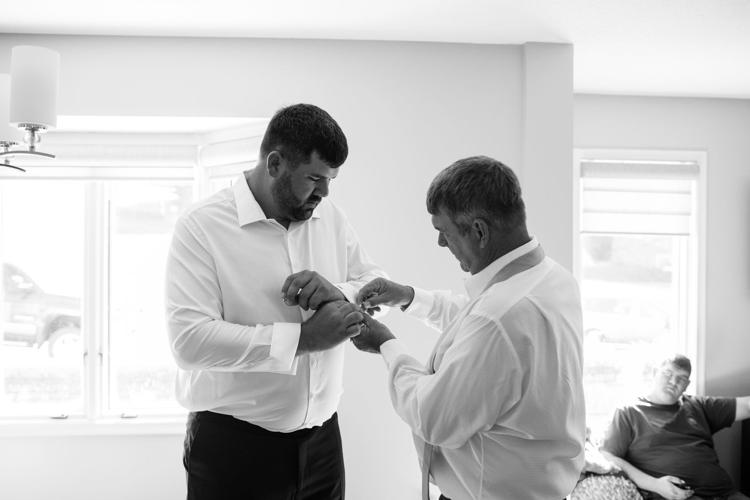 BEST GIFT A favorite gift was crystal china that the bride's grandma spent a lifetime collecting. Jack gave Paige a diamond cross necklace. She have him cuff links from Tiffany & Co. engraved with his initials. "It was something he needed that day and something he would never buy himself," she says.
GETTING TO KNOW YOU Combining their households was one of the biggest challenges. But Paige says Jack just gets her. "He knows my next thought and action before I do. He is my biggest supporter and takes care of me better than I could ever ask. He is the best part of all my days, and I couldn't imagine doing this life with anyone else by my side." Jack says Paige is the best person he knows. "She understands everything about who I am," he says. "She's patient and understanding in all of the right times. Caring and passionate about everyone and everything."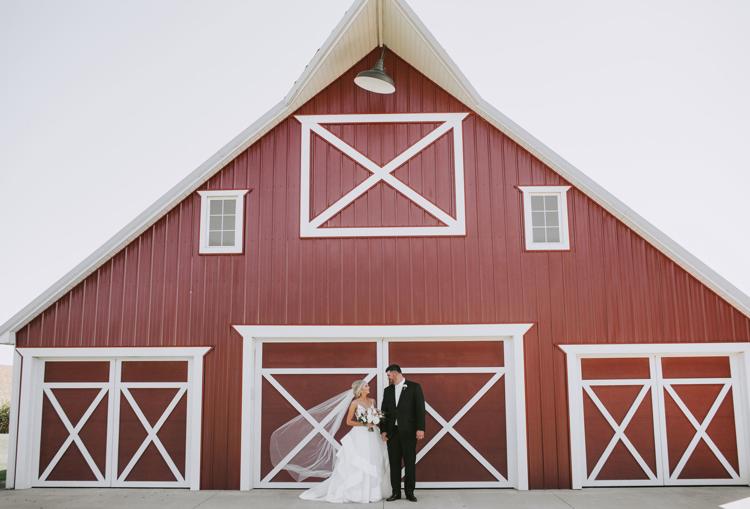 Essential details
THE COUPLE Paige Dietrich and Jack Godbersen
PHOTOGRAPHER Jenny Wiese/Rocking J Imaging
WEDDING DATE September 15, 2018
REHEARSAL DINNER 529 Social, Wisner, Nebraska
CEREMONY St. Joseph Catholic Church, Wisner
RECEPTION The Beaumont Event & Concert Hall, Wayne, Nebraska
VIDEOGRAPHER Infinite Productions
BRIDAL GOWN Hayley Paige, Rhylan Lang Bridal
ACCESSORIES Haute Bride, Rhylan Lang Bridal
HAIRSTYLIST Emily Peterson, Beth Bose/Lasting Impressions; Mane Street Salon, Wisner
MAKEUP ARTIST Emily Peterson and Jessica Oswald/About Face Makeup Artistry
BRIDESMAID DRESSES Katie May, Sample and Soiree Bridal
MEN'S ATTIRE Gary Michaels Clothiers, Lincoln
FLORIST Honeysuckle Hollow Florist, Sioux City, Iowa
CAKE Catering to Suit, Big Daddy's Mini Donuts
RENTALS Beaumont, United Rentals
MUSIC Ceremony and cocktail hour: Jules and Joe; reception: Lemon Fresh Day
TRANSPORTATION Elite Party Buses, Lincoln
INVITATIONS/PROGRAMS Libby Lemke/Libby Rae Studio
GUEST ACCOMMODATIONS Cobblestone Hotel, Super 8 by Wyndham, Wayne
WEDDING COORDINATOR/EVENT PLANNER Margie Merchant/Indigo Wedding & Events
HONEYMOON Saint Lucia, Epperly Travel
Real Wedding: Paige Dietrich and Jack Godbersen
Paige Dietrich and Jack Godbersen were married September 15, 2018 at St. Joseph Catholic Church in Wisner, with a reception at The Beaumont Event & Concert Hall in Wayne.