March 16, 2019, Omaha Country Club
HOMEWARD BOUND Michelle Meyer and Mike Strawhecker both graduated from Skutt Catholic High School in 2000. They went to universities in different states before moving back to Omaha and joining family-owned businesses. "Fell in love and knew it was meant to be," says Michelle, an optometrist. Mike is a principal and partner with The Strawhecker Group.
OCEAN PROPOSAL The couple was wading in knee-deep, crystal-clear water 200 yards from shore in the Turks and Caicos Islands. There was no one in sight when Mike proposed. "We screenshot Google maps when we got engaged, and the exact location is 21.9400° N, 72.0495° W."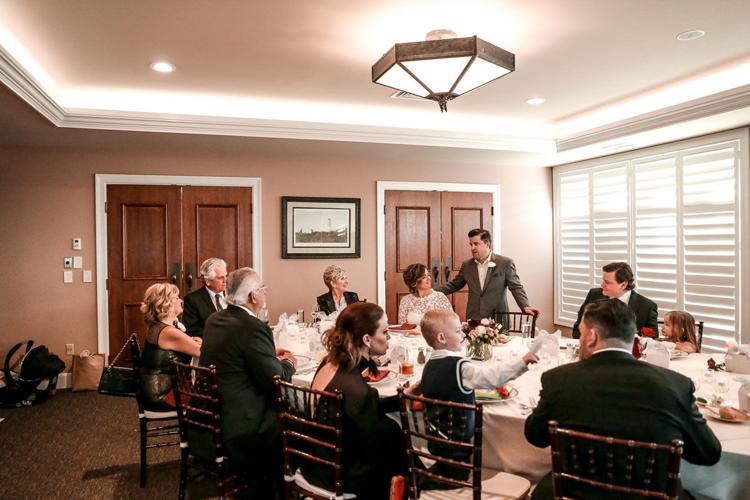 INTIMATE AFFAIR Michelle wanted a relaxed and intimate yet refined wedding. She had no bridesmaids. The invitation list was just 13.
STANDOUT MOMENTS First was the impromptu "first dance" right after the ceremony; the song was "Isn't She Lovely," played acoustically by the bride's brother, local musician Max Meyer. Second was the groom's brother drinking from of 4-foot-tall champagne glass. Everyone enjoyed champagne during the ceremony. "That got high marks from the attendees."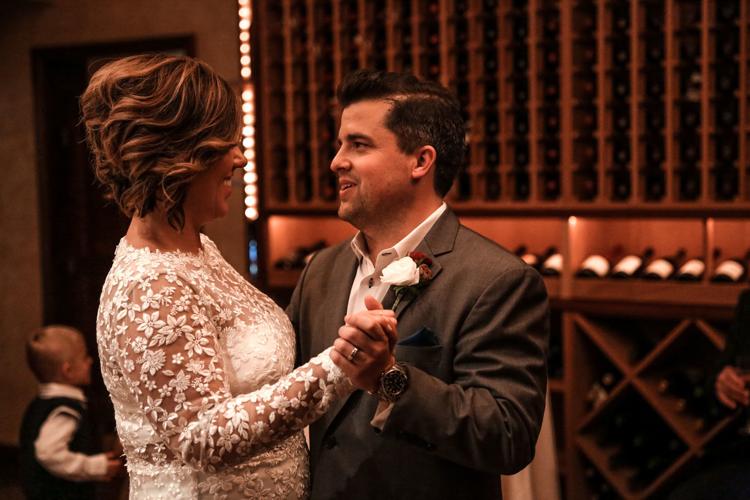 SPECIAL GIFTS Michelle gave Mike mother-of-pearl cuff links for the French cuff shirts he likes to wear. He gave her a diamond necklace from Borsheims, a piece she can wear daily. They were also touched by a marriage poem from the bride's mother. "It hangs in our master bedroom and is a reminder of her as well as advice to live by," Michelle says.
QUIET MOMENTS Michelle had her hair and makeup done at home, giving her a very relaxed setting for getting ready. The couple drove themselves to the country club. "It was a very special time together to reflect on the upcoming nuptials," they say.
SOME ADJUSTMENTS Sharing a closet has taken some getting used to. Michelle never knew that Mike used so many sticky notes. He never knew she had to try on every outfit she owns before packing for a trip. "She's the sweetest girl in the world who likes to laugh and have fun with me," Mike says. She says he's funny, intelligent and energetic. "Mike is the life of the party and my favorite person to be around." Their advice: "The shorter the engagement, the better."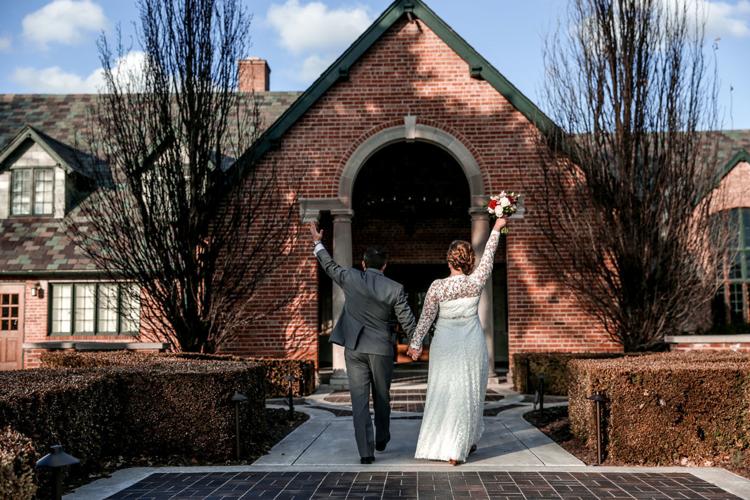 Essential details
THE COUPLE Michelle Meyer and Mike Strawhecker
PHOTOGRAPHER Eva Lube Photography
WEDDING DATE March 16, 2019
CEREMONY Wine Cellar at Omaha Country Club
RECEPTION Omaha Country Club
BRIDAL GOWN BHLDN, Anthropologie Bridal Collection
ACCESSORIES Kendra Scott earrings
HAIRSTYLIST AND MAKEUP ARTIST Kristin Kiefer
GROOM'S ATTIRE Narry Tailors, Bangkok, Thailand
RINGS Bride: Loghman Jewelers, Del Mar, California; Groom: Royal Jewels, Providenciales, Turks and Caicos islands
FLORIST Blooms
CAKE Omaha Country Club
CATERER Omaha Country Club
RENTALS Omaha Country Club
MUSIC Max Meyer, brother of the bride
GUEST ACCOMMODATIONS Omaha Marriott Downtown Capitol District
WEDDING COORDINATOR/EVENT PLANNER Carol Lynne, I Tie the Knots; Ashley Formanack, Omaha Country Club
HONEYMOON Sorrento, Italy
Real Wedding: Michelle Meyer and Mike Strawhecker
Michelle Meyer and Mike Strawhecker were married March 16, 2019 at the Omaha Country Club.