April 21, 2018, The Barn at the Ackerhurst Dairy Farm
ENOUGH WITH THE HINTS Megan Pfingsten and John Potter were in the same small group at church for two years, but neither was interested in the other. Then Megan's feelings changed, and she started dropping hints that John kept missing. "Finally a mutual friend told John to just ask me out, and he did the next day during a Packers football game (our favorite team)," Megan says.
DON'T FALL John proposed on the lookout tower at Mahoney State Park. Both were shaking so much that Megan worried the ring would drop to the ground. "As I was saying 'yes,' I grabbed the ring and stuck it on my finger." They got pictures of the event, and video, too, and enjoy reliving the event.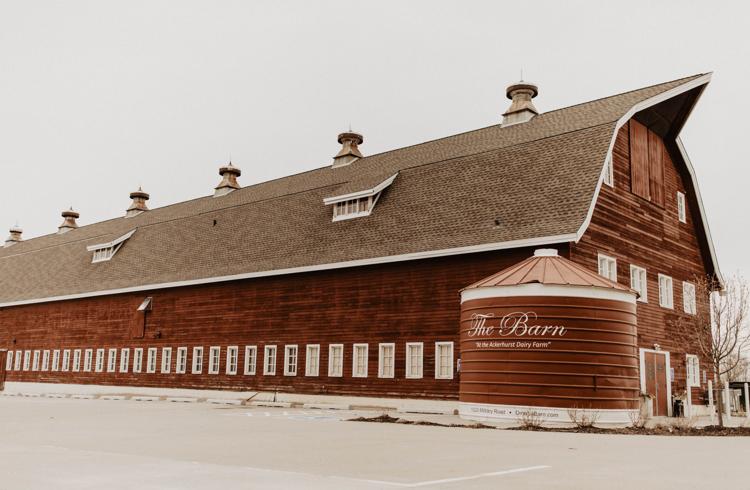 PERFECT LOCATION Megan's rustic-romantic wedding theme fit the location perfectly. She wasn't afraid to ask for something different from her vendors, either, in the configuration of the hayloft for both the ceremony and the reception for the convenience of their 300 guests. The space was flipped from ceremony seating to reception seating during the cocktail hour. The barn was so beautiful, that all Megan felt she needed to add were elegant table decorations.
SPECIAL TOUCHES Megan entered the room to an instrumental version of "How Does a Moment Last Forever?" from Disney's "Beauty and the Beast." "Walking down the long aisle toward John was nothing short of a fairy-tale wedding," Megan says. "The ceremony was beautiful." She incorporated a few family heirlooms but wishes she had done more. "It would be special to have those professionally photographed along with other details of the wedding," she says.
PERFECT SHOTS Having a good wedding photographer was most important to Megan; a good DJ and an open bar were musts for her parents. Megan wanted their photographs to have a soft, old-glam quality and sought out vendors who could give her that style and who also had shot in the space before to give her an idea of what her own photos might look like. "We also paid a little extra to have a second shooter. This allowed us to get additional photos as well as the same photos at different angles (like our first look)."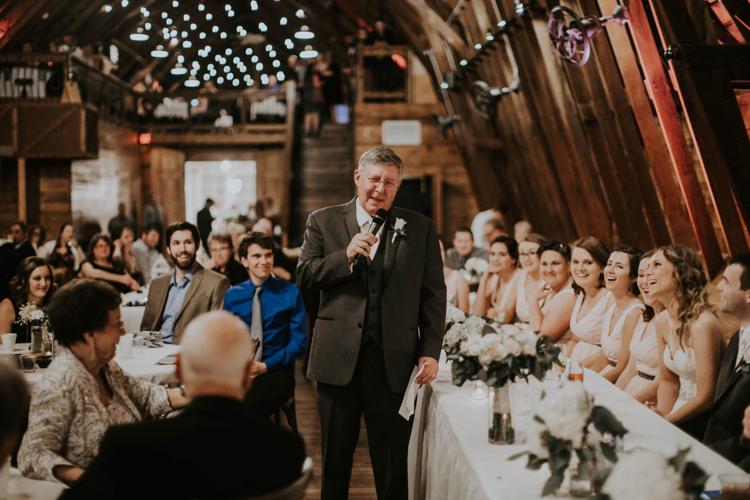 WHO'S THE BRIDE? Megan says her dad's speech was the funniest moment of the day. "He was describing the day John came to ask them if he could marry me, but instead of my dad using my name, he was nervous and accidentally used my mom's name (Janis). Everyone burst out laughing." In a sweet moment, she and John paused to savor how everyone had come to celebrate their marriage. "It was such a good feeling having everyone we love in the same room and each person having an impact in some way on our lives up until that point," she says.
WHAT'S FOR DINNER? Megan says cooking has been the toughest adjustment since their marriage. Learning to do it for two has been a "trial-and-error" experience. She's thrilled that John is willing to be so helpful with day-to-day chores. John didn't realize that Megan was such a Christmas fanatic. "Megan is one of the sweetest and most thoughtful people I know," he says. "She brings so much joy to my life."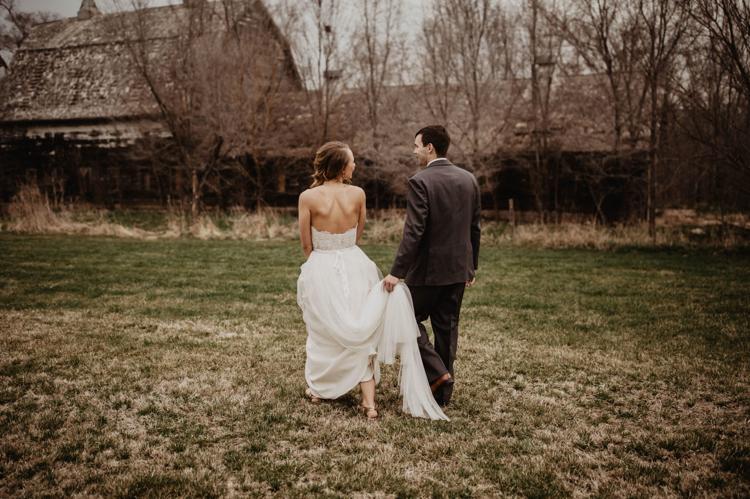 Essential details
THE COUPLE Megan Pfingsten and John Potter
PHOTOGRAPHER Megan Cash Photo
WEDDING DATE April 21, 2018
REHEARSAL DINNER The Warehouse, Bennington
CEREMONY AND RECEPTION The Barn at the Ackerhurst Dairy Farm
BRIDAL GOWN Watters from Rhylan Lang
ACCESSORIES Belt by Nestina Accessories on Etsy; jewelry, Von Maur
HAIRSTYLIST EnvyUs Salon, Elkhorn
MAKEUP ARTIST Meg Corbett
BRIDESMAID DRESSES David's Bridal
MEN'S ATTIRE Men's Wearhouse
RINGS Sartor Hamann, Lincoln
FLORIST, CAKE AND CATERER Hy-Vee
RENTALS AND DJ Complete Weddings + Events
INVITATIONS Shutterfly
PROGRAMS Sister of bride Jenna Pfingsten; Digital Express, La Vista
GUEST ACCOMMODATIONS Hilton Garden Inn Omaha West
WEDDING COORDINATOR/EVENT PLANNER Dee Hankins, The Barn at the Ackerhurst Dairy Farm
HONEYMOON Punta Cana, Dominican Republic, Enchanted Honeymoons
Real Wedding: Megan Pfingsten and John Potter
Megan Pfingsten and John Potter were married April 21, 2018.