June 15, 2019, White House Banquet Hall, Pierce
YOU + ME Kristin Arens and Austin Eidem met as freshmen in a University of Nebraska-Lincoln calculus class. "The first time I talked to Austin, I thought to myself that this guy was going to be my best friend. We clicked instantly," Kristin says. Their chemistry blossomed over math projects.
IMPROMPTU PERFORMANCE Austin planned a proposal around the song "Ophelia" by The Lumineers. He would sing along to Kristin's piano-playing and get down on one knee after the line "Honey I love you, that's all she wrote." He was planning it for a specific day, but asked Kristin a few days prior if she could learn the piano music for that song so they could sing it together. However, she already knew "Ophelia" on the piano and started to play it for him. Austin scrambled to fetch the ring from the other room.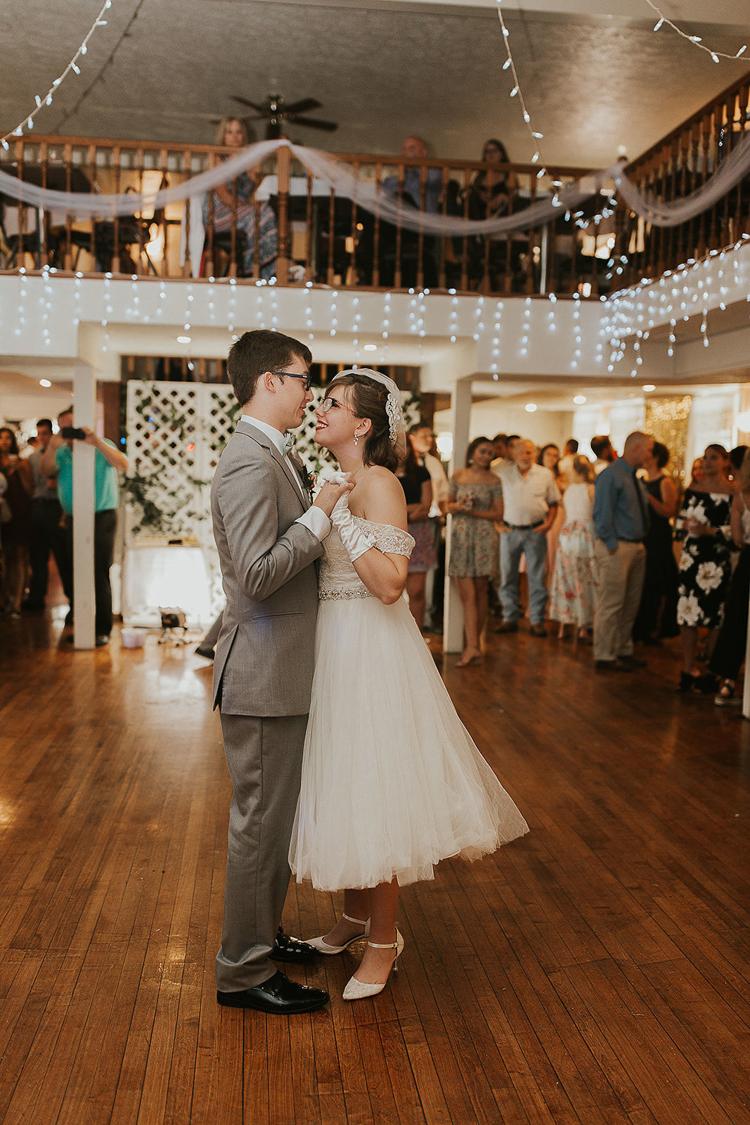 FIRST LOOK The couple married in Pierce, Nebraska, with 200 guests attending. The morning felt rushed before the wedding, but that stress melted away when they first saw each other at the ceremony. "We both started crying the moment our eyes met, and we cried happy tears the rest of my way up the aisle," the bride says.
OLD-FASHIONED KIND OF LOVE "Our photographer described our wedding as countryside vintage," Kristin says. They used 1950s weddings as style inspiration and decked their reception hall with lots of greenery. The couple and their parents shared the bill, and their most important spends were on food, drinks and music — "we wanted to make sure that everyone had a great experience." They even set up a selfie station and candy bar between the ceremony and reception. Having the wedding in a small town saved on costs overall, Kristin says, and she's especially proud of the dollar-store votives they spray-painted in metallic colors to add to the decor.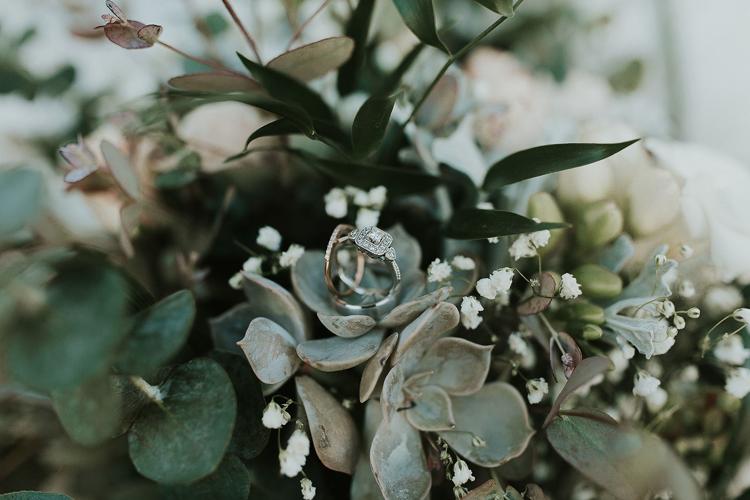 NEW LIFE The couple moved to Ames, Iowa, soon after the wedding, and had to methodically navigate all the paperwork that goes with their new home and new jobs and Kristin's name change, but they're loving all the kitchen goods they got as gifts, as well as their new cat.
BEST FRIENDS Austin says Kristin "is extremely selfless with her love and I am extremely lucky to be with her." Their many shared hobbies make their time together easy and fun. She says: "I feel beyond lucky to be able to spend the rest of my life with my best friend forever."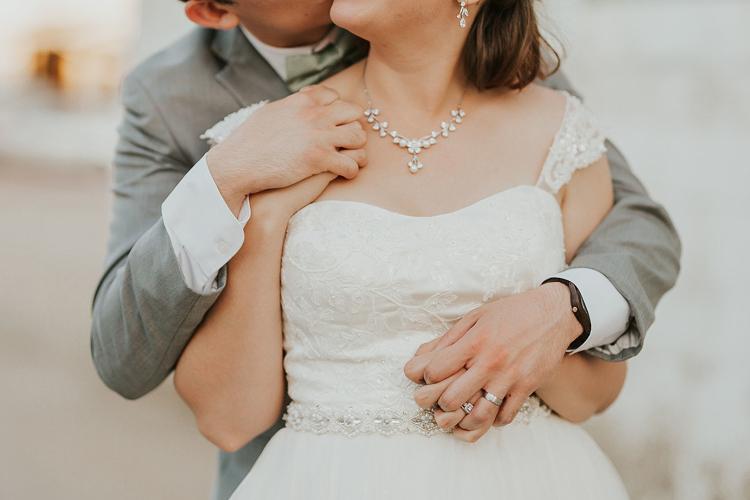 Essential details
THE COUPLE Kristin Arens and Austin Eidem
WEDDING DATE June 15, 2019
PHOTOGRAPHER Deana Johnson Photography
REHEARSAL DINNER Napoli's, Norfolk
CEREMONY St. Joseph's Catholic Church, Pierce
RECEPTION White House Banquet Hall, Pierce
BRIDAL GOWN David's Bridal
ACCESSORIES David's Bridal; JJ's House
HAIRSTYLIST AND MAKEUP ARTIST Royal Images, Norfolk
BRIDESMAID DRESSES JJ's House
MEN'S ATTIRE Men's Wearhouse
FLORIST Main Street Flowers, Randolph
CAKE Jana's Cakes, Norfolk
CATERER Taylor Made Catering, Pierce
RENTALS This N That by Sue, Norfolk
MUSIC Ceremony: Celine Fehringer (piano) and Haley Hrnchir (vocals); Reception: Triple D Sounds, Norfolk
TRANSPORTATION Elite Party Bus
INVITATIONS/PROGRAMS Vistaprint; Walgreens 
GUEST ACCOMMODATIONS Hampton Inn; Norfolk Country Inn & Suites; Rodeway Inn, all Norfolk
HONEYMOON Couples Resorts in Ochos Rios, Jamaica, by AAA
Real Wedding: Kristin Arens and Austin Eidem
Kristin Arens and Austin Eidem were married June 15, 2019 at St. Joseph's Catholic Church in Pierce, with a reception at White House Banquet Hall.