June 6, 2018, Noah's Event Venue
TRY TRY AGAIN
Josette Taylor and Rob Lovercheck met while sophomores at Omaha North, and Rob proposed in February 2016. They were hanging out at home when he first asked - but wasn't taken seriously. He tried again during a weekend trip to Minneapolis. He pointed out a wedding poster at their hotel and said they could get married there some day. "When we returned from breakfast, the ring was sitting out on the table, and he asked again," Josette says.
LOVE STORY
They based their theme on the book and movie by the same name. "We have over a 20-year history, so it only made sense to refer to our relationship as a story. I incorporated love because of his last name. It seemed to tie everything together." They married on June 6, just like her parents, who were married 43 years before her dad died. They also met at North. "I am hopeful we get a long happy marriage like my parents," Josette says.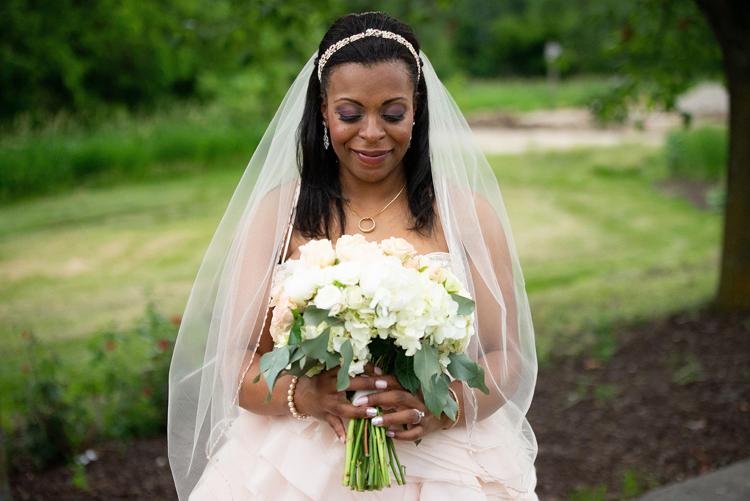 DREAM TEAM
Josette recommends becoming friends with your wedding vendors. She's still in touch with most of them. "I think we established a bond during the planning process that motivated everyone to do a great job," she says. "They become our friends, and as friends their wedding gift to us was amazing service."
BABY NEWS
Josette was seven months pregnant for the ceremony, and they did a gender reveal while cutting the cake. "Rob gave a speech, and I was so surprised and touched to hear from him just how excited he was to be having a son on the way. It was a very sweet and touching moment," Josette says.
FOREVER MEMORIES
They created a photo book of loved ones who had passed away. "We can share the memory of our loved ones with our kids who never had a chance to met their grandfathers, cousin, great-grandparents, et cetera," Josette says.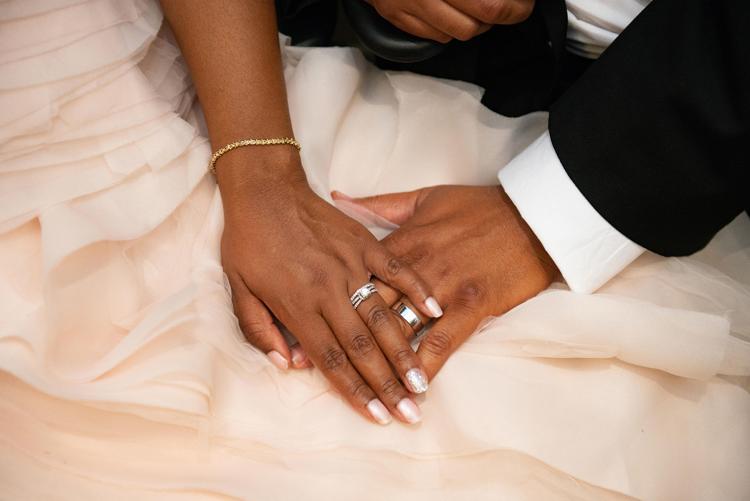 IMPORTANT DETAILS
Josette says the day was so rushed they forgot to sign their marriage certificate. It was the very last thing they did that day. "Most of our guests had gone, and we were hard-pressed to find two witnesses." They didn't have a wedding party, which Rob liked because it made everything about them as a couple.
GO-TO GIFT
Their favorite present was an air fryer. "It can cook anything," Josette says.
AN OPEN BOOK
Married life has been an adjustment with Rob's long work hours and a newborn. But Josette says that besides her mom, no one knows her better than Rob. He loves watching her with son Jaxon. He says Josette used to cheer in high school and still remembers the routines and occasionally will break out into a dance or some kind of routine. "That is when I know she is truly happy."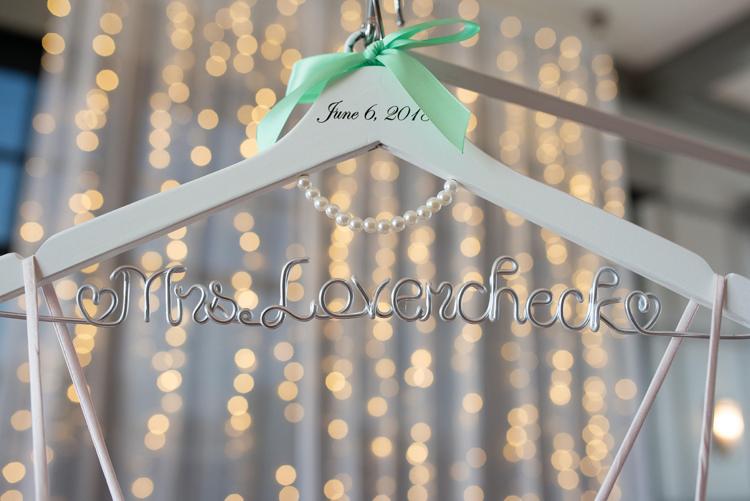 Essential details
THE COUPLE Josette Taylor and Rob Lovercheck
PHOTOGRAPHER Michele Zephier, COMPLETE weddings + events
WEDDING DATE June 6, 2018
REHEARSAL DINNER Staybridge Suites Omaha West
CEREMONY AND RECEPTION Noah's Event Venue
VIDEOGRAPHER Joe Trill, COMPLETE weddings + events
BRIDAL GOWN Tiffany by Maggie Sottero, Ellynne Bridal, Lincoln
ACCESSORIES Helzberg Diamonds
HAIRSTYLIST Wanda Smith, JC Penney Salon
MAKEUP ARTIST Gloria Barajas, Mary Kay Cosmetics
MEN'S ATTIRE Men's Wearhouse
RINGS Helzberg Diamonds, Borsheims
FLORIST Vernetta Kosalka
CAKE Cake Gallery
CATERER Brenda Tharp, Save the Date
RENTALS Chair Cover Elegance, United Rent-All
MUSIC DJ Mista Soull
TRANSPORTATION VIP Limo
INVITATIONS/PROGRAMS Emily Edson Design
GUEST ACCOMMODATIONS Staybridge Suites Omaha West
WEDDING COORDINATOR/EVENT PLANNER Vernetta Kosalka
HONEYMOON A cruise, won at a bridal show
Real Wedding: Josette Taylor and Rob Lovercheck
Josette Taylor and Rob Lovercheck were married June 6, 2018.