Kathleen Morris made new friends at granddaughter Elizabeth Keuter's wedding.
And it was all because of the centerpieces.
Elizabeth and husband David Vlock's families are spread far and wide, and get-togethers are few. The couple wanted a way to share the stories of their lives with their relatives.
So they reached back to their childhoods and pulled out photos of themselves at ages that corresponded with the table numbers. Table 1 had pictures of the bride and groom at age 1, Table 2 had photos of the 2-year-olds, etc., all the way up to 15.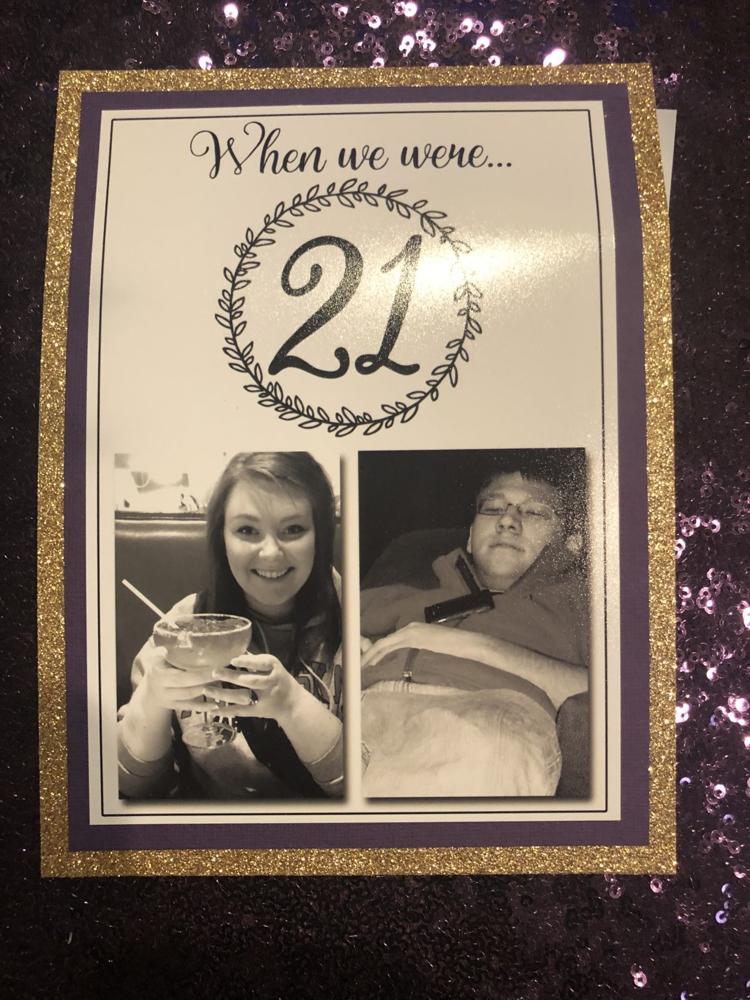 A sign at the bar showed them when they were 21.
"It seemed much more personalized than a piece of paper that said 1-2-3," Elizabeth says.
It wasn't easy to come up with all of the photos, especially since they wanted candid poses.
"It made people stand up and go around and look at other tables," Elizabeth says.
But they didn't just look at the pictures. They sat down and talked about when the photos were taken or how they might be related. Morris loved sharing the back story to each.
"I am pretty sure my grandma found three new best friends," Elizabeth says.
The couple arranged another touching family moment at the reception.
While they were doing some wedding planning, Elizabeth's mom shared how she didn't get to dance to her favorite song at her reception. The D.J. didn't have it on his play list so he subbed "Endless Love'' for the couple's first dance.
Elizabeth arranged to have "Don't Know Much" played for her parents, Susan and Greg Keuter. She started it off with "Endless Love" then switched over to their favorite.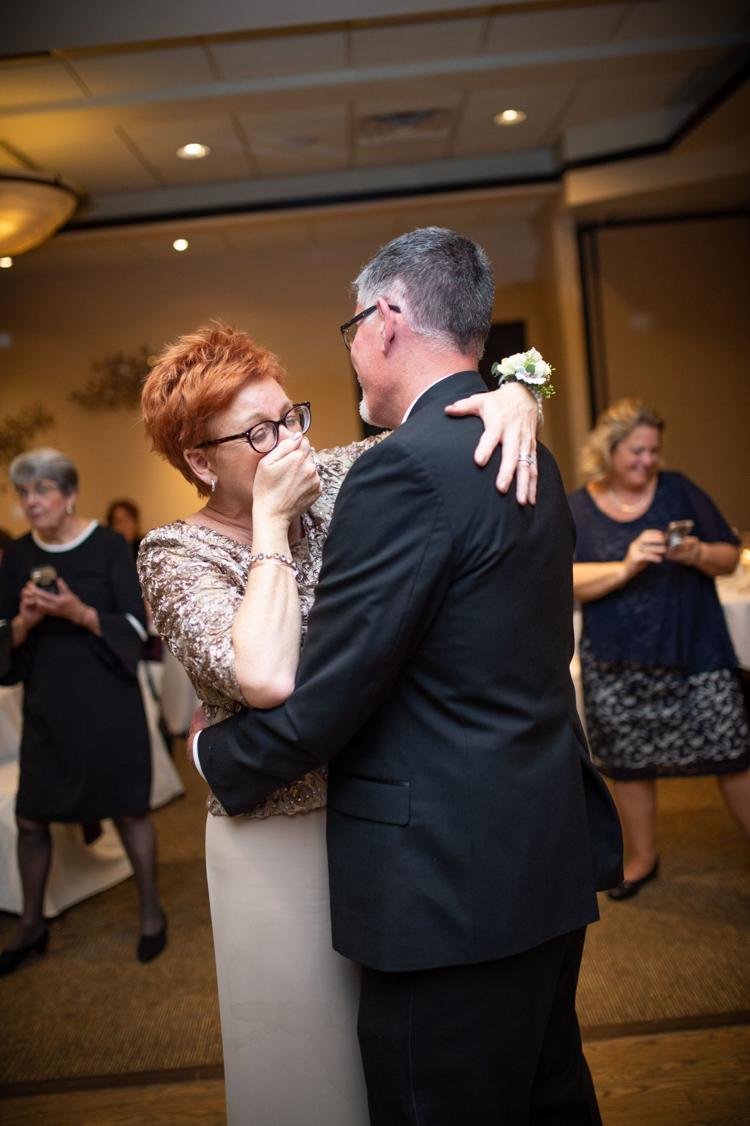 "It made my mom cry," Elizabeth says. "It was a total surprise. They didn't know it was coming."
They also played "Can I Have This Dance" for David's parents, Ann and Bob Vlock.
During the father-daughter and mother-son dances, they invited other dads and moms to dance with their children.
Elizabeth was thrilled with the way her family-oriented day unfolded.
"It was really awesome."
Real Wedding: Elizabeth Keuter and David Vlock
Elizabeth Keuter and David Vlock were married November 3, 2018 at St. Gerald's Catholic Church, with a reception at Anthony's Steakhouse.