Once guests figured out it wasn't ice cream, the potato martini bar at Summer Scorvo and Tait Gilmore's reception was a hit.
Potatoes are Summer's favorite food, especially mashed, so they had to be part of the celebration. Guests enjoyed toppings of cheese, bacon and sour cream.
But that white ball in a martini glass confused people at first.
"I think people were really shocked," Tait says. "They went through it rather quickly, so that was good."
Kimmylea Taylor with LimeLight Expressions had fun with the unusual request and concocted two mashed martinis especially for them.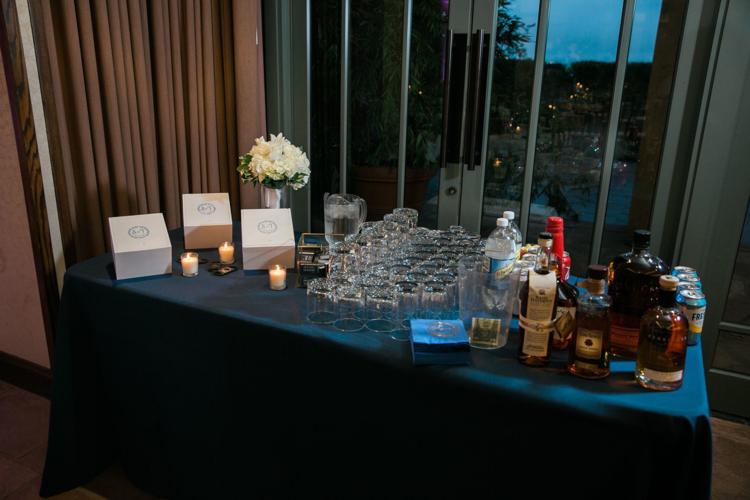 They also had whisky tasting and cigar bars, which were more to Tait's taste.
They both have a sweet tooth, so they thought it would be fun to have a candy version, too. They stocked the bar with Reese's Peanut Butter Cups, M&M's, Ring Pop hard candy and Gummi Bears, all in the colors of their wedding.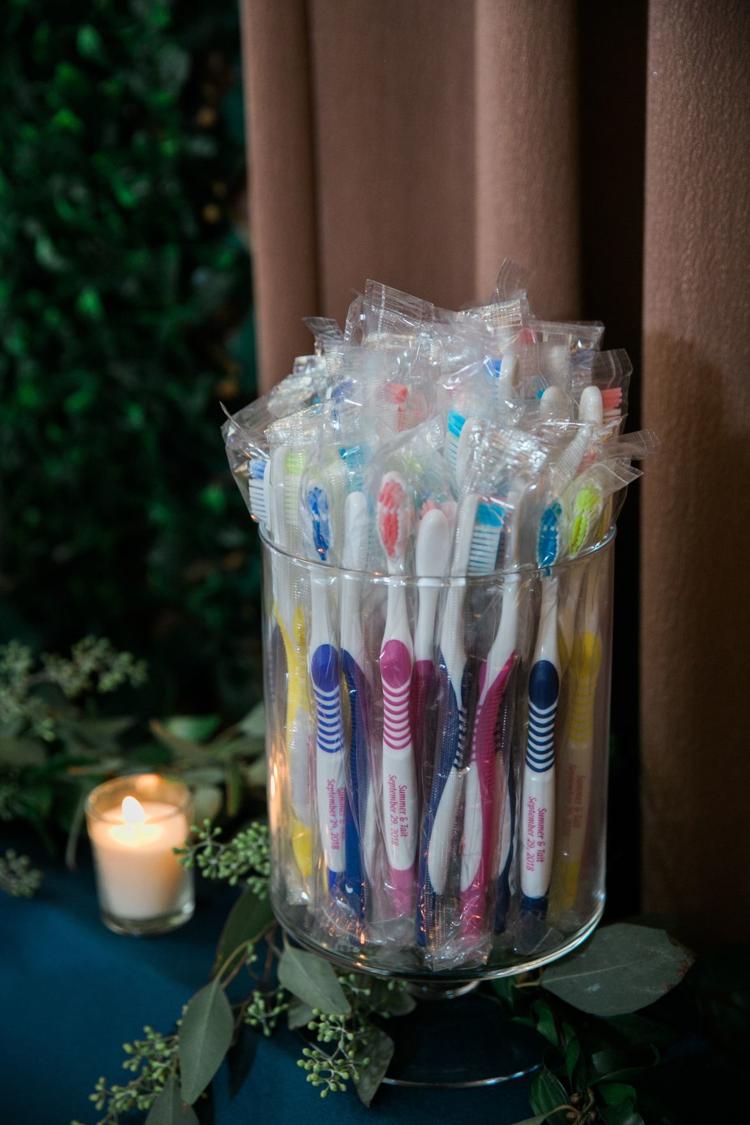 But because Summer is a dental hygienist, they also ordered tooth brushes with their names and wedding date as favors.
"That was really popular," Tait says. "A lot people know we're really big into clean teeth."
Real Wedding: Summer Scorvo and Tait Gilmore
Summer Scorvo and Tait Gilmore were married September 29, 2018 at Lauritzen Gardens.