December 21, 2018, Marriott Downtown Omaha Capitol District
HE'S THANKFUL Mary Evans and Connor Ritzdorf met at a bar and Connor proposed 3½ years later on Thanksgiving at his parents' house. "We were going around the table saying what we were thankful for and at his turn, he proposed," Mary says.
THAT'S MUSIC TO THEIR EARS The No. 1 goal of the wedding was for guests to have the time of their life, Mary says. Music was important. "From the choir at the church to the band at the reception, the music was absolutely fantastic."
THEIR VISION Mary wanted it to feel magical and unique but to also remain classic. She used lots of gold and jewel tones. They mixed table sizes and shapes for the reception layout.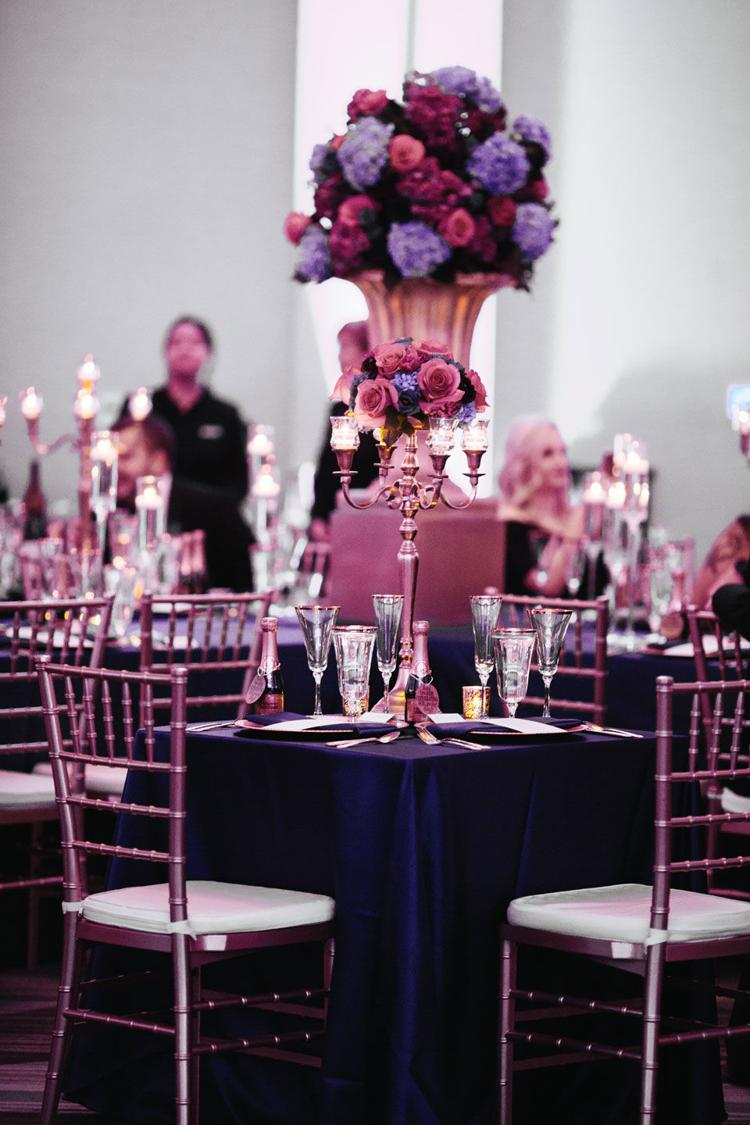 SPECIAL MOMENT They decided to go with tradition and opted out of the first look. They didn't regret it. "There is something special about the buildup of not seeing each other until the walk down the aisle," she says. It was tough to get everyone to the church on time for pictures, though, since there were so many in the bridal party. "We had a lot of bodies to move in a short amount of time, but it all worked out."
GOOD ADVICE Mary says everyone told her to soak in every moment of the day because it goes so fast. "It is so true."
BUSTING A MOVE Mary and Connor were nervous about their first dance, which they had worked on for weeks. But it all worked out fine. "It was a fun first adventure as a couple," she says. The most fun moment of the day came when the entire family got on stage to dance and sing with the band.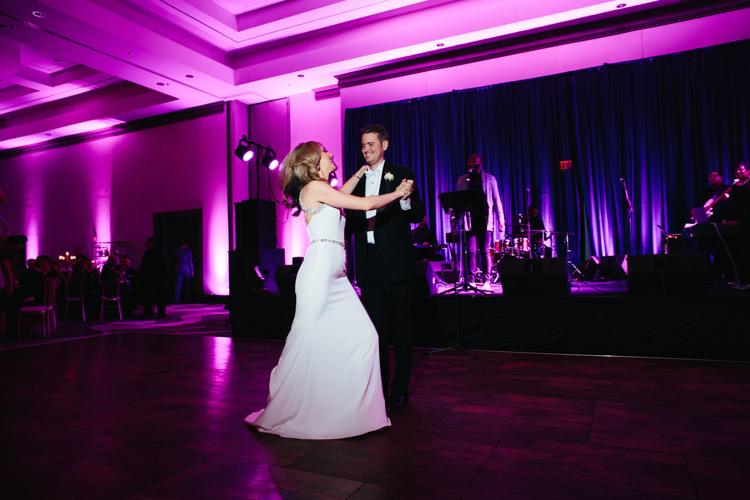 COFFEE ANYONE? The couple love the coffeemaker with built-in grinder they received as a gift. "Fresh coffee every morning," Mary says.
TIME TO MOVE Mary says the biggest adjustment since the wedding was moving from an apartment to a house. She didn't realize that Connor knows how to do yardwork. He says Mary makes him want to be his best possible self and entertains him constantly with her sense of humor. He makes her laugh, too. "He is so caring and sensitive," Mary says. "He lets me be myself."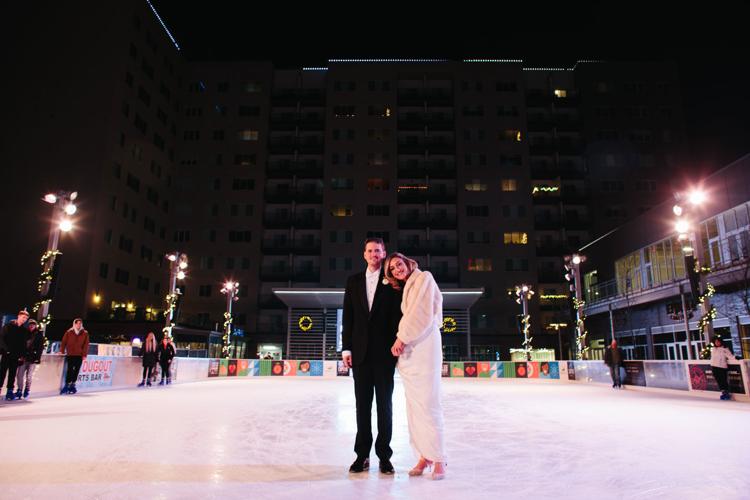 Essential details
THE COUPLE Mary Evans and Connor Ritzdorf
WEDDING DATE December 21, 2018
CEREMONY St. Cecilia Cathedral
RECEPTION Marriott Omaha Downtown Capitol District
VIDEOGRAPHER Suit + Tie Films
BRIDAL GOWN Hayley Paige, Rhylan Lang
ACCESSORIES Rhylan Lang hairpiece and veil; Bella Belle shoes; bracelets: Borsheims; family earrings
Hairstylists Meagan Willeford, Becky Aguilar, Kristin Gentry, One Drake Place
MAKEUP Artists Stephanie Schneider, Mary Beinor
BRIDESMAID DRESSES Monique Lhuillier, Bella Bridesmaids
MEN'S ATTIRE Gentleman's Choice
MUSIC Ceremony: Dr. Marie Rubis Bauer and the St. Cecilia Schola, soloists Chabrelle Williams and Jessica Johnson Brock; reception: Kathy Tyree Productions
INVITATIONS/PROGRAMS: Firespring, RSVP
GUEST ACCOMMODATIONS Marriott
WEDDING COORDINATOR/EVENT PLANNER Bride and her mother, Margaret Evans
Real Wedding: Mary Evans and Connor Ritzdorf
Mary Evans and Connor Ritzdorf were married Dec. 21, 2018 at St. Cecelia Cathedral with a reception at the Marriott Downtown Omaha Capitol District.