Event planner Lindsay Johnson says it's a 50-50 split between her wedding clients. About half look forward to having children at their wedding, making for a big festive party. The other half prefer a more elegant and formal reception, sans children.
It might just come down to the budget, says Johnson, owner of Lindsay Elizabeth Events. Narrowing the guest list is a necessity.
If you land on the kids-are-welcome side, it's easy to keep little ones occupied and feeling a part of the festivities, says Hannah Backer, the event coordinator at Noah's Event Venue of Omaha.
That can range from having a kids menu to setting aside a room for the children to watch movies or play games.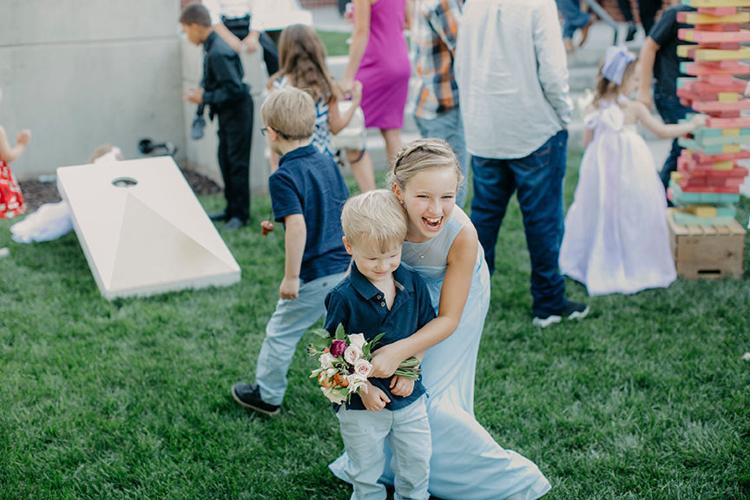 "Usually, once the dancing starts, they like to dance, have fun with the lights and ... run around," Backer says.
Backer and Johnson share these ideas if kids will be part of your big day.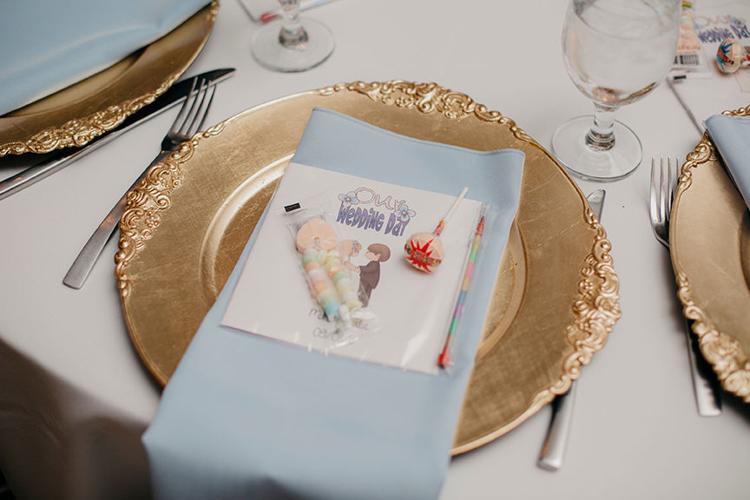 » Coloring books are a great way to keep children occupied during the ceremony and the reception. Backer says one couple even designed one based on their love story.
» Most caterers will work with you on a kids menu (for ages 12 and younger), which usually consists of chicken strips or macaroni and cheese. Children are fed first, so they don't get fussy and can eat something they like. A candy bar for the little ones is sure to please, too.
» Include them in the toast and speeches, Backer says. "A cute idea is to do sparkling grape juice or cider."
» Some brides will do activity bags for their littlest guests. Others design a scavenger hunt. The kiddos mark off different things they see in the wedding or reception, such as the first time they see the bride and groom kiss. When they're done, they can redeem a prize at the reception.
» Dancing is always one of the highlights at a reception, so have your DJ include a few songs that you know the kids will love. Something from "Frozen" or "Trolls," Johnson says. "I know my little one loves to go out" on the dance floor, she says.
» Photo booths are another way to keep children occupied. Kids adore them. "They are going to take up a lot of your photo booth pictures, but it definitely keeps them occupied during the dances," Johnson says.
» At the end of the night, when the bridal party exits, have streamers, sparklers, glow sticks or bubbles for guests. "That's always a fun thing for the kids," Backer says.