September 13, 2019, Falconwood Park
ON A ROLL On Friday, Feb. 13, 2015, Matthew Everson and Johnna Hjersman had their first date at Voodoo Taco after matching on Tinder. On Friday, Oct. 13, 2017, Matthew proposed to Johnna under their favorite black locust tree in their backyard. Continuing with their theme, they exchanged vows in front of 150 guests at Falconwood Park on Friday, Sept. 13, 2019.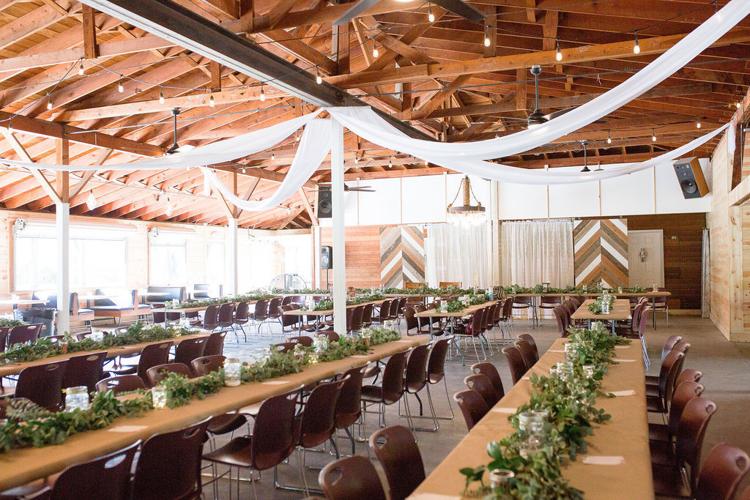 GREAT OUTDOORS The Omaha couple went for a relaxed, Bohemian feel, "far from formal," the bride says. In addition to food and alcohol, their venue was the biggest and most important spend. "We wanted nature and the outdoors to play a big role in our day, and also wanted an all-in-one location for ceremony, cocktail hour, dinner and dancing. Falconwood was the perfect spot for all of this!" To help with the hot afternoon sun, water, fans and tissues were offered to guests as they were seated for the ceremony.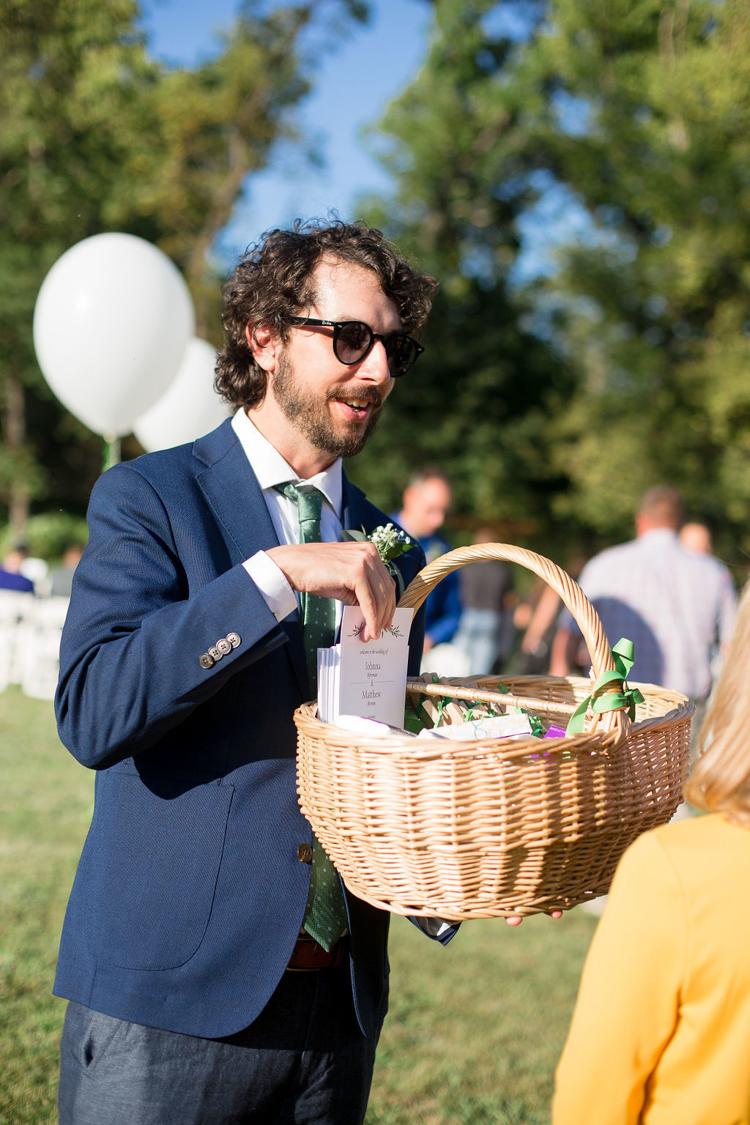 ALL IN THE DETAILS "We tried to incorporate meaningful touches in as many ways as we could," Johnna says. Her jewelry and accessories were all borrowed or handed down. Matthew's aunts did all the florals, including flower crowns for the bride, three bridesmaids and three flower girls. A married couple, good friends of Matthew and Johnna, officiated. Guests enjoyed a taco buffet and Winchell's doughnuts, two hallmarks of the couple's dating years. The toasts were both the sweetest and funniest moments of the day. "Our maid of honor and best men had the place roaring," and also had plenty of guests wiping away tears.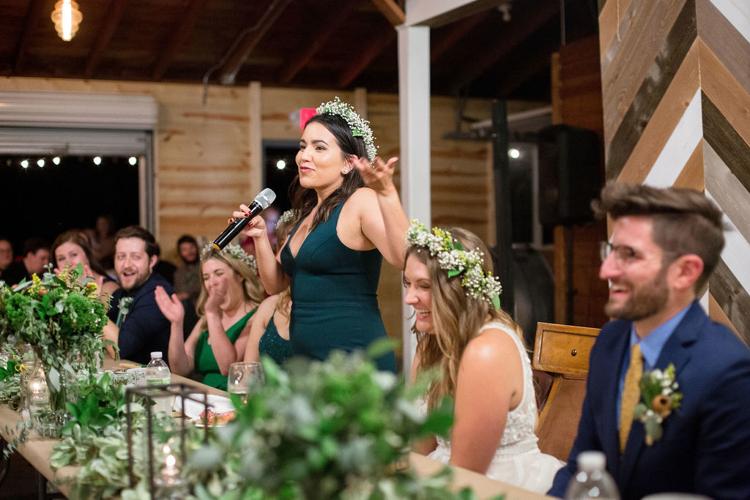 WISH YOU WERE HERE The couple's favorite gifts were contributions to their Seattle honeymoon fund. "We loved thinking of our friends and family whenever we'd buy a round of drinks or a delicious seafood dinner, or check out the Space Needle."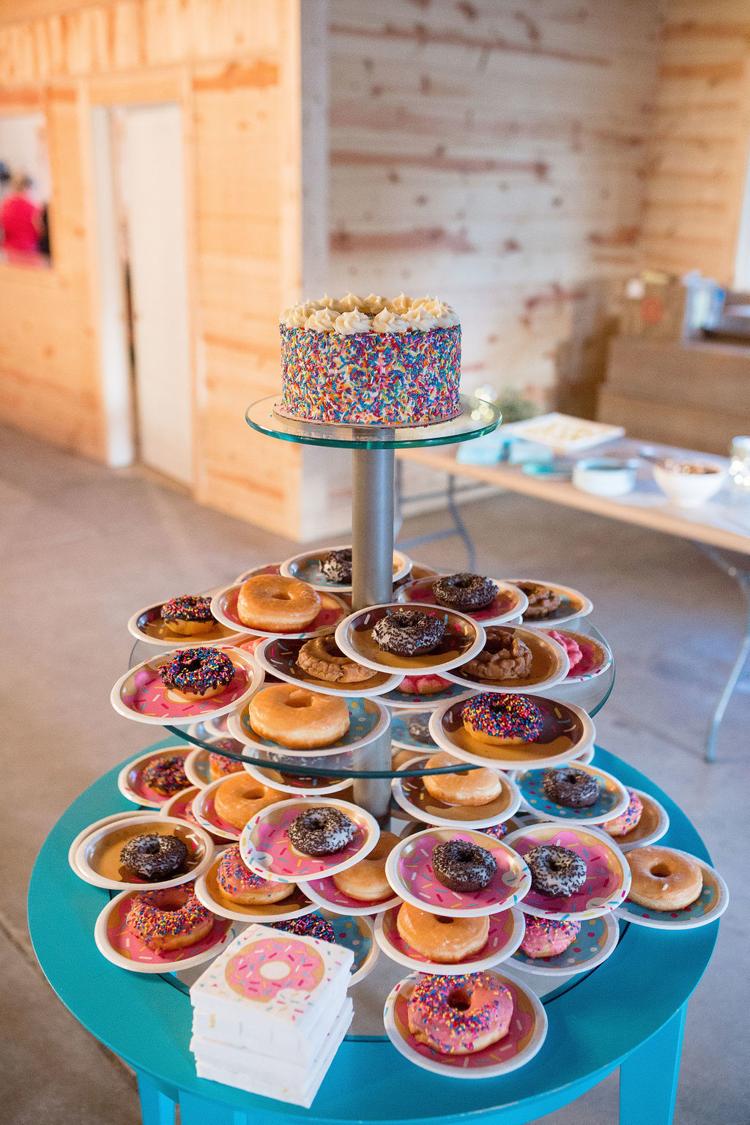 IT'S OFFICIAL They've lived together for three years, so changing their names — they are now the Hjersman Eversons — has been the biggest adjustment since getting married, the bride says. Her wedding planning advice? "All the wonderful people in your life want to be able to lend a hand — so let them! Figure out which tasks you can delegate, especially day-of tasks."
HAPPILY EVER AFTER Matthew says he's lucky to share such a profound love with Johnna. "She's motivated to care for others, not only through her work as a therapist but also in her daily interactions." She says he's the most giving person she knows, and makes her laugh and always asks such thoughtful questions. "If you've met him, it's not hard to understand why I love him."
Essential details
THE COUPLE Johnna Hjersman and Matthew Everson
PHOTOGRAPHER Nikki McLeay Photography
WEDDING DATE September 13, 2019
REHEARSAL DINNER Zio's Pizzeria, West Center
CEREMONY & RECEPTION Falconwood Park
BRIDAL GOWN Essense of Australia, Bridal Traditions
ACCESSORIES Earrings: borrowed from groom's mom; necklace and bracelet: handed down from bride's mom; handkerchief belonging to bride's maternal great-grandmother; shoes: Pin Up Couture/Amazon
HAIR STYLIST Bethany Johnson/Curb Appeal
MAKEUP ARTIST Chevy Kozisek/Curb Appeal
BRIDESMAID DRESSES Their own
MEN'S ATTIRE Their own; ties from The Tie Bar
RINGS The bride's were handed down from her maternal grandmother; the groom's are from JR's Jewelry
FLORIST Gwen Russell and Debbie Kurtin, groom's maternal aunts
CAKE Sweet Magnolia Bakeshop; Winchell's Donuts
CATERER Family Traditions BBQ & Sweets
MUSIC Tina Maddox/A Final Take Films & DJ
INVITATIONS/PROGRAMS Vistaprint
GUEST ACCOMMODATIONS Courtyard Omaha Bellevue at Beardmore Event Center; Holiday Inn Express & Suites Omaha - Millard Area
WEDDING COORDINATOR/EVENT PLANNER Bride, groom and family
HONEYMOON Amtrak from Chicago to Seattle, planned by the groom
Real Wedding: Johnna Hjersman and Matthew Everson
Johnna Hjersman and Matthew Everson were married September 13, 2019 at Falconwood Park.