Last year, I attended more than 30 weddings as a wedding photographer. You might assume with that many weddings under my belt, I'd be a pro at planning my own big day.
Truth is, I don't know what the heck I'm doing but, boy, am I excited to be here anyway!
My fiancé Collin Wyler and I met sometime in college; exactly when we're not sure. We do know that our paths crossed quite a few times prior to us ever meeting.
My favorite memory of Collin was watching him perform as the lead in a high school musical, and specifically pointing out his bright blue eyes to a friend — four years prior to being introduced or even knowing his name! 
In August 2018, my blue-eyed guy proposed with help from some friends, including two who happen to be wedding vendors (Blooms in Rockbrook and Madelin Mack Photography). I think the photos tell the story best.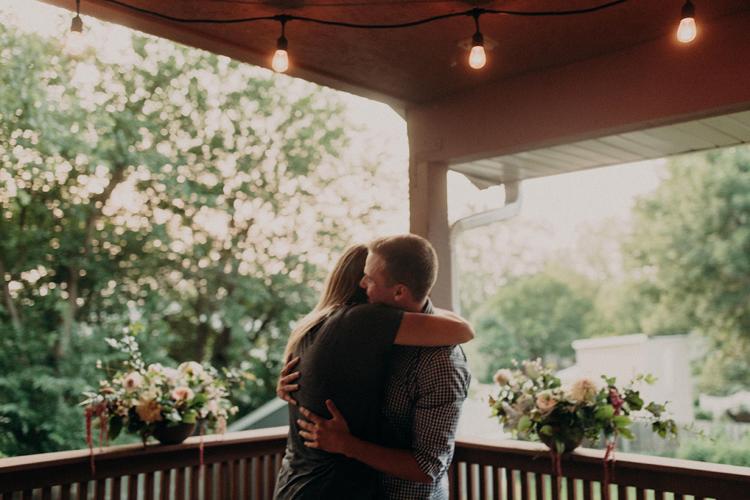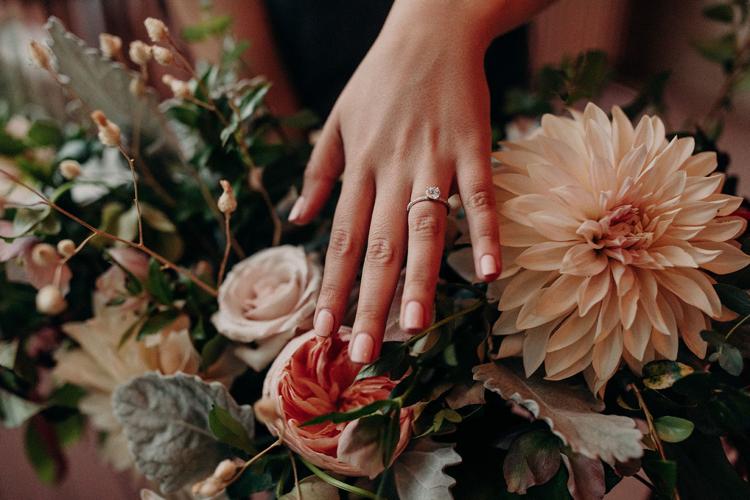 As we plan our wedding, I have some tricks up my sleeve to make sure it's a mix of our traditional (Collin) and non-traditional tastes (me).
A little about us: Collin is a salesman at Flywheel in Omaha. He loves his pups, singing, traveling and family. In his free time, Collin works on his mobile app, GoNow, to help connect travelers. Despite his constant travel bug, he prefers traditional weddings over elopements and is excited to host our family and friends in Omaha.
I'm a wedding photographer (Erin Ren Photography) and marketing professional. I grew up with five sisters and love my two huge pups, a great dane and a golden retriever. I'm still thinking eloping might be fun …