Tinderella Jory's fiance, Evan Johnston, weighs in this week:
Guest blog incoming! My fiancée, Jory, aka Tinderella, asked me to offer some insights on wedding planning from the male perspective.
As I write this, Jory and I are 43 days away from successfully planning a wedding. I'm going to share the three most important things I've learned that have helped us to get through this busy and sometimes stressful time.
1. Take ownership in what I'm best at
Even though I have a passion for finding a unique look, I deferred to Jory in this area. She has a stronger vision for our wedding's aesthetic — which takes up the bulk of the planning. It's something she's thought about in far greater detail than I could ever hope to.
So, I wanted to identify a few things that I'm uniquely qualified for or particularly passionate about, and own those things. For me, that was the budget and the honeymoon.
I'm an accountant. Doing the research on wedding costs and applying them to our budget, as well as designing a presentable Excel spreadsheet, was right up my alley.
For the honeymoon, we decided to go to Munich just in time for Oktoberfest. I found a hotel within walking distance of the festival grounds, planned multiple day trips and even identified a nearby CrossFit gym for us to get a workout in, should we want a break from the delicious brews. From there, I worked on procuring passports, tickets and all other travel plans for the trip to Germany.
Creating the budget took a chunk off Jory's plate and gave some structure to her ideas. And me planning the honeymoon serves as a treat for her — she doesn't have to worry about it; she just gets to come along and enjoy.
2. Be flexible
For me, this was the most challenging. I did not want to move the line when it came to our budget. I found that overall I had budgeted correctly for the big vendors: food, alcohol, reception hall, photographer, etc. However, I had allocated too little on the things that I wasn't aware would be a high priority or were more expensive than I thought.
In particular, Jory and I butted heads on how much I had budgeted for various gifts. It was far too little for the things we wanted to give our wedding party, parents and guests to express our gratitude. Eventually, I realized I needed to adjust — that the people in our wedding were what was important. They'll remember feelings more than they'll remember all the little details, and it's important to us that our guests feel loved and appreciated.
We compromised, deciding to spend more on these favors and finding ways to lower the budget in other areas.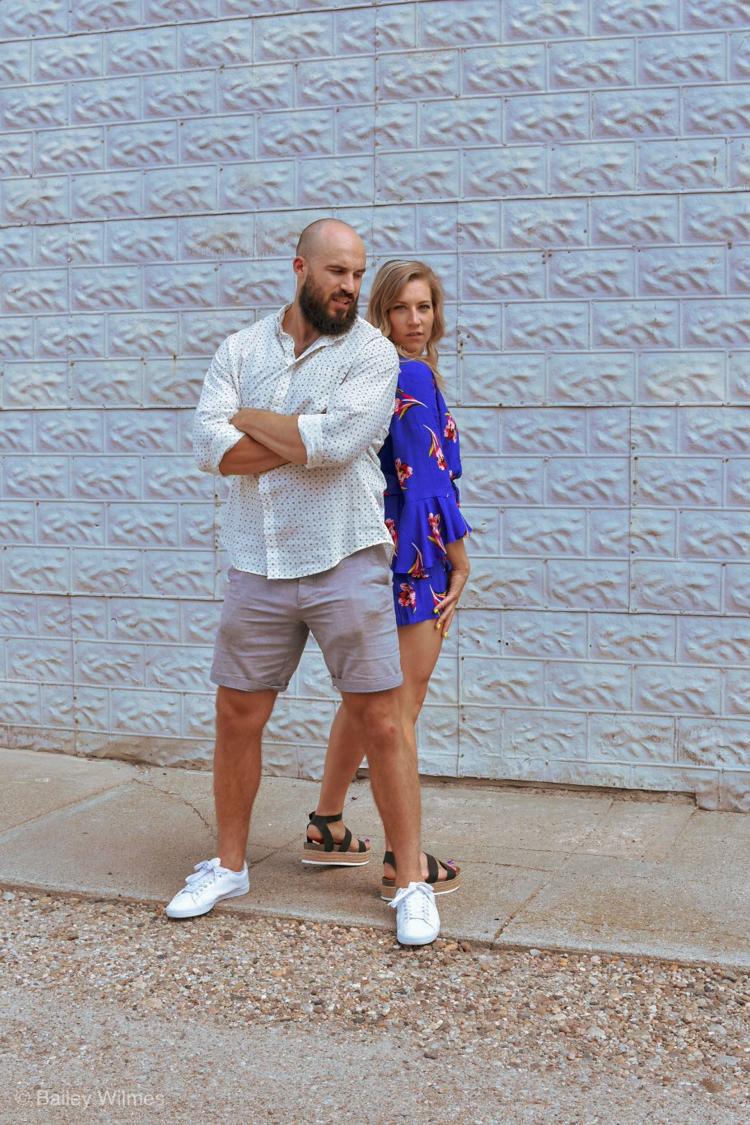 3. Be supportive
I know that Jory is carrying a larger load than I am with the wedding planning, so to be as supportive as possible I've tried to be consistent with these next few actions.
When Jory asks me a question, how my response sounds is as important as the actual answer. I'm conscious of the tone and inflection of my voice, and even if it's something I consider trivial, I try to give an engaged and thoughtful response.
I try to be empathetic when she needs to vent and avoid offering a solution unless she wants one.
Finally, I offer a distraction when needed. A date night is a necessity to refresh the brain before diving back into the planning.
I hope this post was illuminating to the future brides, and that they'll pass it along to their partners. And bros, if you're scrolling Wedding Essentials as I'm sure you often do, I hope you find this advice helpful!