It's the final countdown! (If you didn't sing that like the '80s song from the band Europe, try it again, because it's getting real.)
We've officially passed 100 days on our countdown, and are now in the double digits! While this realization brings more excitement than I can express, it also comes with an equal amount of panic, as I think about all the final details that still need my attention.
Most of the big decisions have been assigned to our awesome team of local vendors. Now, the small, personal details are at the top of the checklist.
While I'm drowning in questions from my vendors, it's easy for the stress of planning to take a toll on communication between Jeremy and me, and on our quality time together. I find myself fretting over the invitations and ceremony music, completely losing sight of why we're planning this special day in the first place.
Rather than wait for the honeymoon to reconnect, I'm making it a top priority to continue dating my fiancé all the way up until the day we say "I do."
My fellow brides-to-be, if you can relate to the last stretch of wedding planning being a test to the relationship, my advice is to multitask!
Here are five ways Jeremy and I transformed our wedding to-do list into a fun date night.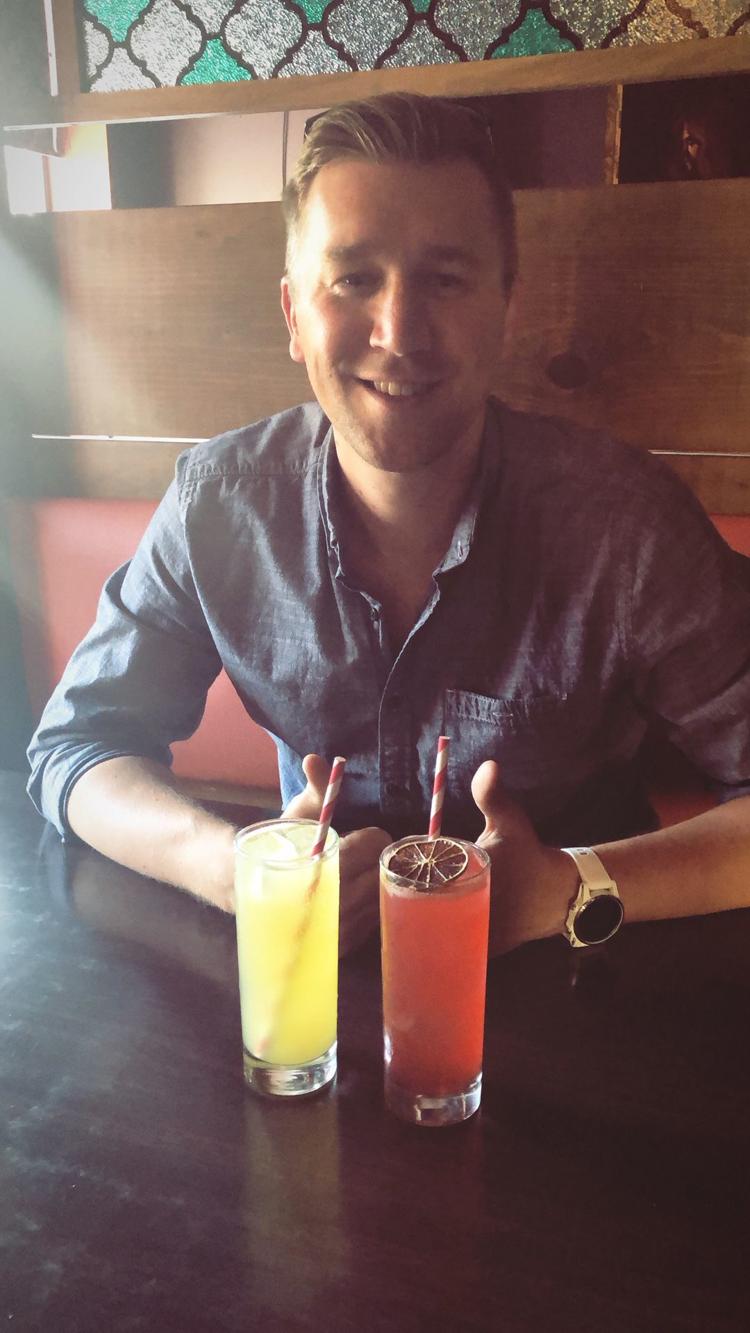 Plan the ultimate date night in. We want to serve a signature drink during our reception, so what better way to perfect the recipe than to practice our mixology skills at home? Cook your favorite dinner together and mix a few sample cocktails to share. You can serve the winning cocktail to your guests and have a date night memory to share.
Explore your own city. One of our favorite date nights is picking a local restaurant to try and exploring a new area of Omaha. In our search for a rehearsal dinner venue, we listed our top choices and used our Friday date nights to narrow down our options. This made our decision so much easier knowing we had approved the location, food options and service. Plus, playing tourist in your own city and getting quality time with your fiancé is always a win-win.
Spend a night looking through old pictures. This was an ideal way to select images for our videographer. Plus, reliving all the funny and special moments we shared throughout our relationship was just what we both needed for vow inspiration!
Learn something new together. Does one of you have two left feet and zero rhythm? Take a couples' dance class! It doesn't hurt to learn some new dance moves before your wedding. You can opt for a private dance lesson to get you both more comfortable twirling around in front of everyone, or even just practice in the comfort of your own home. By the time you're done, you will have solidified your first dance song and have the confidence to impress your guests on the dance floor.
Head to the spa. If you're like me, you've set up a fairly regimented beauty routine leading up to the big day. Upgrading to a couple's massage, facial, manicure, pedicure or other pampering will leave both of you feeling relaxed, rejuvenated, glowing and looking your absolute best for your photos.
In your final countdown, you may find yourself like us — a little overwhelmed with last-minute details and shaken by those inevitable pre-wedding jitters. Take a deep breath and then make time together a priority. It will strengthen your relationship now and in the years to come.