This Midwest Magnolia prefers sugar over any other food group.
Forget meats, grains, dairy and the rest — cake could literally be my main food source. Healthy? No. Delicious? Yes. I'd like to live by the Kate Spade quote, "Eat cake for breakfast."
When it comes to dessert, wedding couples have been getting creative with everything from donuts to cheesecake. Alex and I won't be breaking from tradition: cake it will be!
To prepare for cake tasting, Alex and I each channeled our inner Buddy the Elf and braced ourselves for a lot of sugar. I scoured Pinterest in search of my perfect cake aesthetic.
Once I had a collection of pictures and examples, I began sending emails, making phone calls, and reaching out to local bakeries. I knew that my cake would be unique and specialized so I wanted a designer who was up for the challenge. And obviously I wanted it to taste fabulous.
Our search started at a Hy-Vee in west Omaha. My mom and I made a weekend appointment with a cake decorator. Unfortunately, the experience and the quote were not what we were hoping for, and I left feeling disappointed and frustrated. Alex and I had gotten a beautiful and delicious engagement cake from the same Hy-Vee, and I had hoped to have luck there again.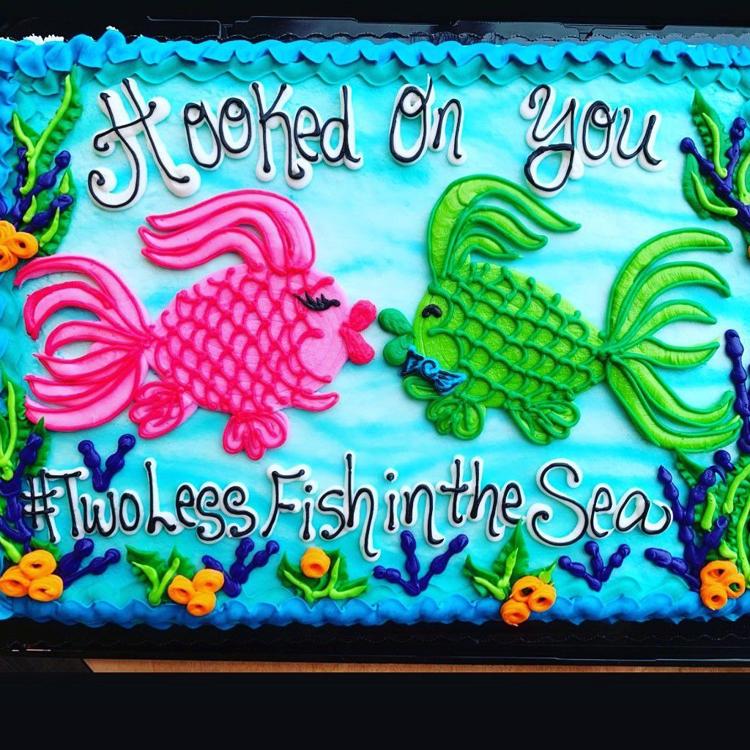 My mom suggested a second Hy-Vee location, at 180th and Q Streets. Before I even set foot in the store, they asked about my wants for the cake as well as what flavors I wanted to sample.
At the consultation, the bakery specialist sent us home with a box of six cake  flavors. I loved the presentation, even if it was just simple slices of cake.
The quote was $200 lower than my first. I confirmed with management that this Hy-Vee would be the official dessert specialist for our June wedding.
That evening, Alex and I popped a bottle of champagne and couch surfed with plates of glorious confectionery delights.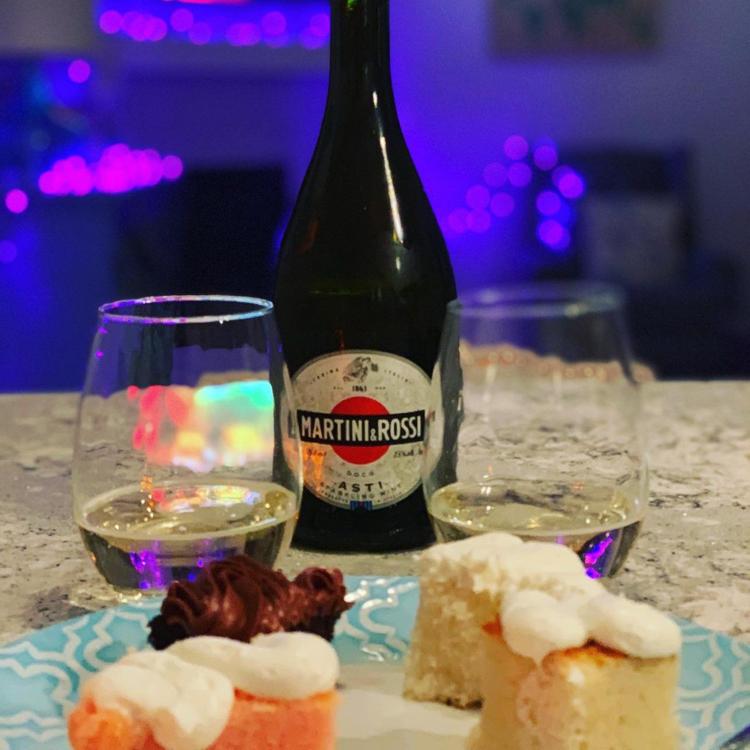 I didn't meet with any other bakers. Another engaged friend recommended her choice, the Cake Gallery. We did try samples and request a quote. But I don't think you have to shop around until you're blue in the face to find all your vendors. If you find something you like early in your search and the price and quality are right, that makes for an easy and quick decision. 
And don't forget the cake topper!
Wishing you buttercream bliss.
Engagement: Lauren Brandt and Alex Olinger
Lauren Brandt and Alex Olinger of Omaha had their engagement photos taken at Oak Alley plantation in Vacherie, La.