Aruba, Jamaica, ooooh I wanna take ya.
These may be Beach Boys lyrics, but I'm just putting out those honeymoon vibes.
I know these days couples may omit a honeymoon or delay it for financial reasons; but for my fiance Alex and I, it was a nonnegotiable. It's how we wanted to start our married life together.
When we started talking about honeymoon destinations, we had the tropics in mind, more specifically St. Lucia or Hawaii. I have traveled throughout the Caribbean and was hoping for somewhere new for us to discover together. We quickly found out our travel dreams did not match our budget.
We contacted a travel agent to help us find a trip that came close to fitting within our original financial plan.
But after a quote of more than $10,000 for travel to Hawaii, Exuma, St. Lucia and Turks and Caicos, we were unsure where we would land on the map. At the advice of our travel agent, we looked into the Dominican Republic and a couple of hotels in Jamaica, but they just weren't what we had in mind.
Then, I had an epiphany. I kept drifting back to memories of sun, sand and sea at my favorite oasis, Paradise Island in the Bahamas, at a resort called Atlantis. I knew from experience that it was an expensive endeavor, but possibly within our budget if we stayed at a certain hotel on the property.
Within a week, we had our trip to paradise booked. Although I was hoping to travel to a new destination, our honeymoon would not only be a place I had loved throughout my childhood, but where my parents also honeymooned!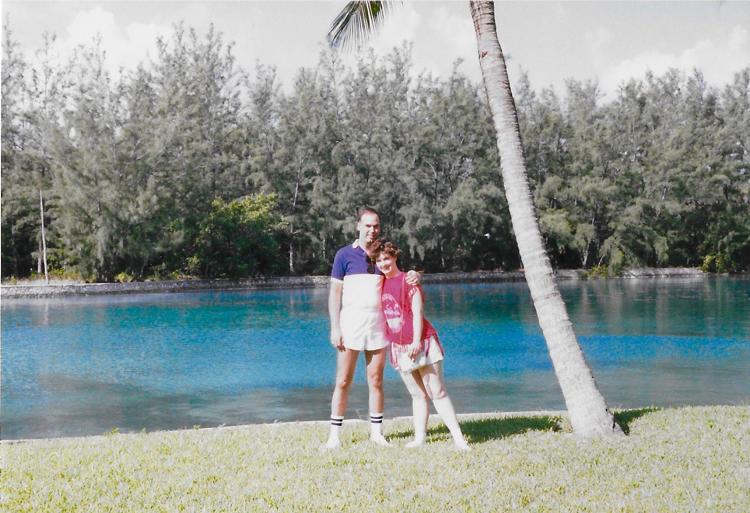 They stayed at The Paradise Island Resort and Casino in September 1988; we will be staying at the same resort — now updated and under new ownership and management as The Coral at Atlantis. Sentimental and spectacular.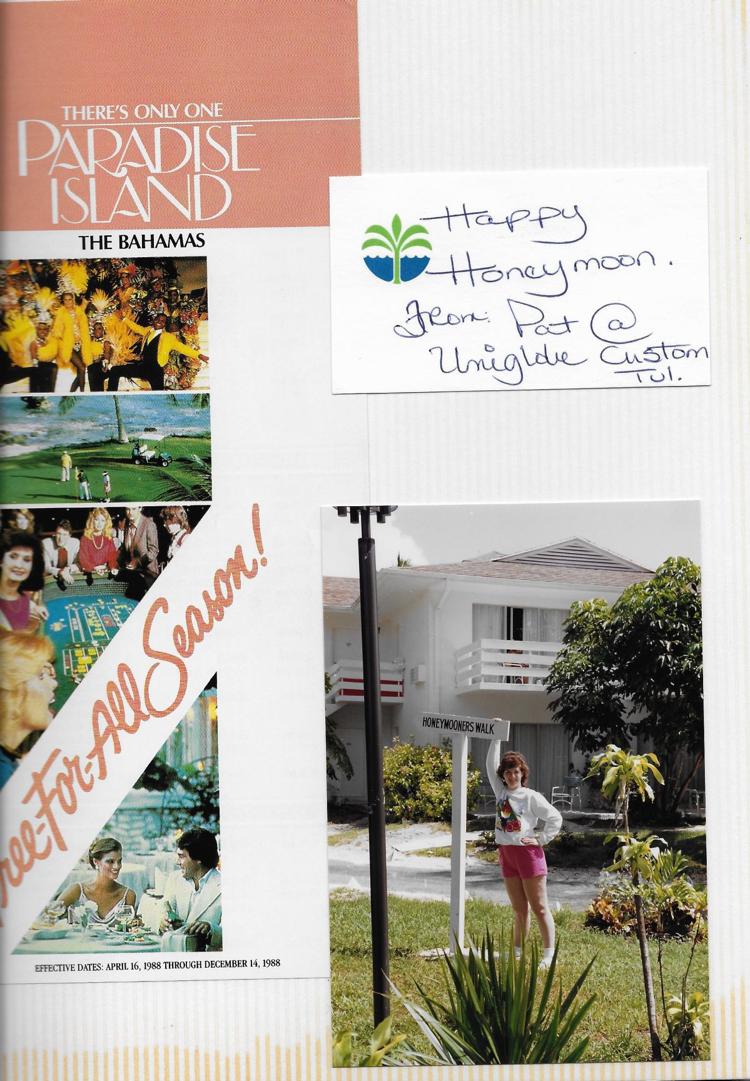 My advice to those of you in honeymoon-planning mode goes something like this:
Know your budget
Be realistic in what you can spend. If your cost needs to be lower, take a small trip now somewhere locally and save up for something bigger later. You can also rearrange your budget. My parents made various changes to their wedding day budget to make their honeymoon a possibility.
Choose your vibe
Beach or mountains? Laid back or active? This will help you hone in on a destination.
Decide on the extras
Are you all about food, experiences, the spa? Look carefully at what's included and not included at your selected vacation spot, so you know how much you'll need to spend on the extras.
Research everything
Look up all the ins-and-outs of the trip you want to take. Consider flights, and even how far your hotel is from the airport. This can be a make or break. For example, most hotels in St. Lucia are a two-hour bus ride from the airport. However, if you can swing the cost of a helicopter, it's only 30 minutes. Silver lining.
Then, visit a travel agent
Travel agents are an inexpensive resource that have access to better prices, flights and hotel rooms. You can see how your research compares to their offerings. Alex and I are flying business class to the Bahamas because our agent had access to better tickets than we could find anywhere online.
Book early
We started talking about our honeymoon plans last July, but didn't book until December. Don't wait. Act early. You can book a flight up to 11 months in advance, and have a chance at better seats and better prices when you stay ahead of the curve.
My story is unique in regard to honeymoon planning. If you had asked me if I thought I'd be honeymooning at Atlantis, I would have said you were crazy. My heart belongs to the Caribbean Sea. It's a color you have to see to believe. But I didn't think it was attainable.
The water calls to me. And it's saying, "June 30, 2020."