Mirror, mirror on the wall, what is the fairest venue of them all?
When choosing a venue for your wedding ceremony and reception, there are oh so many factors to consider. Price, guest count, catering and decor are all things to keep in mind while seeking out the perfect spot.
Some people have an exact space in mind. Others see a blank canvas to form their wedding vision.
I knew exactly what I wanted.
There were only two places on my list: Hotel del Coronado in San Diego and the Orpheum Theater in Omaha. Two very different choices, but these locations have held the key to my heart for as long as I can remember. If I were to choose either one of these event spaces, it would feel like coming home.
The question of which venue came down to destination or local. I could have a destination wedding in one of my favorite childhood vacation spots, or be married in the church I grew up in and have the reception at the always glamorous Orpheum.
To be honest, my fiancé Alex and I began researching wedding venues before the ring was on my finger. Venues book so far ahead of a wedding, so we knew time was of the essence if we wanted our first pick of event spaces.
First, I looked into booking the Hotel del Coronado. A bit of background about The Del: the Victorian-style hotel and beach resort opened in 1888 along the Coronado shore line across the bay from San Diego. It's a National Historic Landmark and full of cherry wood banisters and fresh flowers. The art deco golden elevator comes complete with a lift attendant in full vintage threads, bell cap and all. Marilyn Monroe cascaded across the beach there while filming "Some Like it Hot," and "The Wizard of Oz" author L. Frank Baum did a lot of his writing there.
The grounds are gorgeous, and the hotel is a dream. My family started vacationing at the Del in 2007, and some of my best memories are my mom, dad, brother and I laughing, talking, and taking in the sunset.
After viewing all the information and speaking with various Hotel Del event coordinators, my Del wedding visions would prove to be fantasy and nothing more. The cost was too grand for our traveling guests, and we didn't want to eliminate anyone from our big day  for that.
So, I turned my focus to the location I now believe we were destined for: the Orpheum in the heart of downtown Omaha.
Built in 1927, this antique jewel has served as a vaudeville house, movie theater and of course a performing arts venue, and in 2017 was upgraded with new paint, new carpet and 3,000 new seats. Frank Sinatra, Bob Hope, Bing Crosby, Harry Connick Jr., John Denver, Norah Jones and Ella Fitzgerald are just a few of my favorite artists who have graced its stage.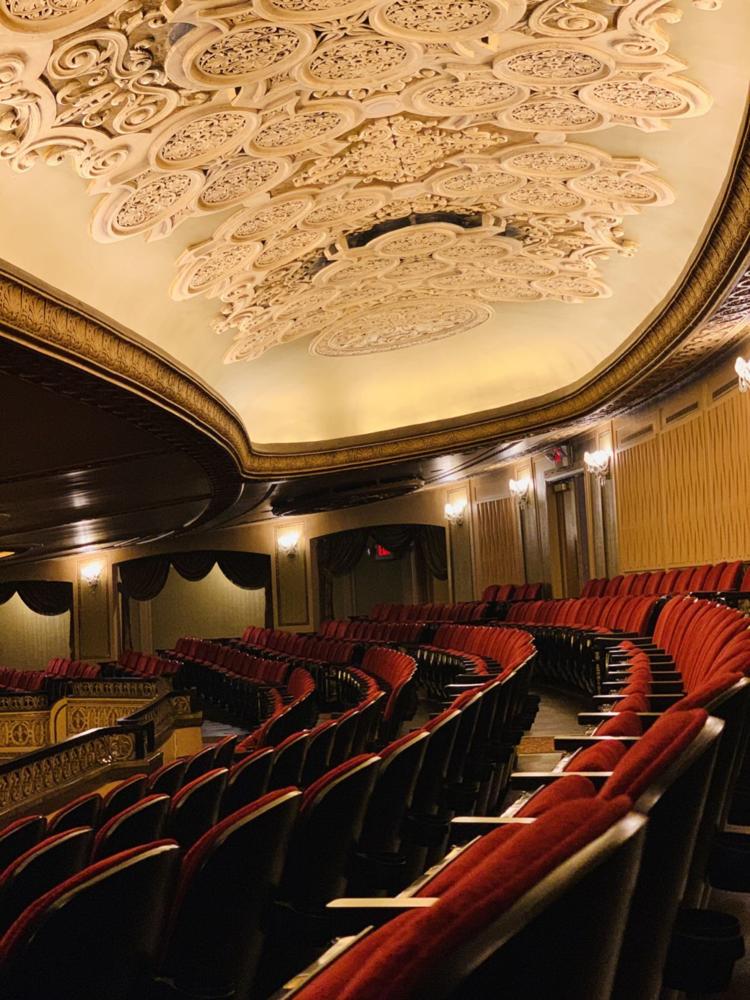 As a lifelong performer and avid theater enthusiast, I've grown up at the Orpheum, both on the stage and in the seats. Its ornate chandeliers, mirrored lobby and original red velvet curtains make it a staple of the golden age of Hollywood glamour.
I contacted Caitlin Knopik, the event manager for Omaha Performing Arts' venues. We talked availability, price and catering — Omaha Performing Arts partners with Guckenheimer for catering at all their venues. Everything but our wedding cake would be created and served by Guckenheimer, whose fare I've sampled before at symphony events.
The cost of renting the Orpheum for our reception would be extremely reasonable for us; for how beautiful and ornate the space already is, decorating will be easy. The catering was more challenging: I have no doubt the food will be delicious, but the drink tab is set to be quite expensive, as the drinks in our beverage package are priced the same as drinks at a symphony event.
My parents and I toured the Orpheum and met with the caterer to make sure it all would be attainable without stretching our budget to the brim. Although we'd been in the space together so many times before, we could hardly help but be a bit giddy at the thought of having our own event in this '20s masterpiece. What a gift and what an event it would be!
After getting the green light from my parents, I toured the space again, this time with Alex. He knew the space by reputation only, being an Omaha transplant with a busy work schedule with his job at UNMC.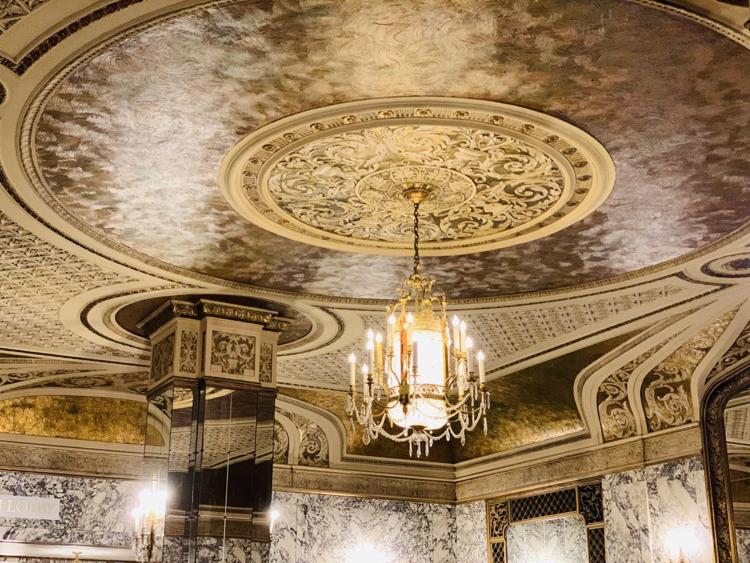 Knowing how sentimental this place was to me, Alex embraced the Orpheum with open arms. After setting eyes on the place, he loved it as much as I did. With his blessing, we had found our space to celebrate becoming #HappilyEverOlinger. The elegance and vintage glamour of the Orpheum will provide the perfect ambiance for an evening we will cherish forever.
I feel like getting this venue is something out of a fairy tale, a dream come true. I'm still in awe that we are going to dance on its marble floors, clink glasses under the glow of the chandeliers, and take the stage for the first time as husband and wife.
If you happen to pass by the Orpheum on June 27, you won't see a Broadway smash or singer-songwriter's name all aglow. It will be our name in lights on that grand marquee. So light the lights, and here's to a venue that's destined to be a show stopper!
Engagement: Lauren Brandt and Alex Olinger
Lauren Brandt and Alex Olinger of Omaha had their engagement photos taken at Oak Alley plantation in Vacherie, La.