Do you have a case of the wedding registry blues? While we all love to receive gifts, finding reasonably priced things that you actually want can make the glamour of the registry fade away.
Also, many couples choose to live together before they actually tie the knot, which can make it difficult to create a list of traditional household items since you may already own them.
Some couples would love to say "CASH, PLEASE" in lieu of a registry, but it can still be a tad taboo to put that in a wedding invite. To each their own, but here are a few tips on making your wedding registry a success, without a headache or a box of tissues.
1. Browse items in various price ranges, and be open to a group gift
Look for items big and small, and in all price points. Many websites will give you the option to make a product a "group gift": Multiple guests can put money toward one gift to make it more affordable. For example, I registered for a pricey Kitchen Aid mixer — the perfect opportunity for a group gift option. I'm already drooling over that mixer, and I don't even have it in my possession yet. The excitement is real.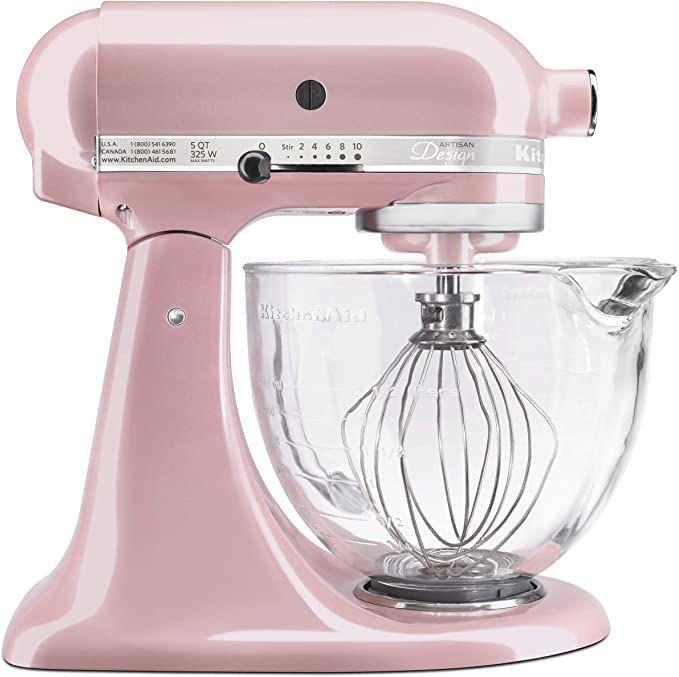 2. Use websites that combine registries or brands
My fiancé Alex and I are using MyRegistry.com. You can register for gifts at multiple stores or websites, and MyRegistry will sync them all together. We registered at Pottery Barn, Williams Sonoma, Lennox, Amazon and Etsy; those are all in one place, making it easy for our guests to find the perfect gift.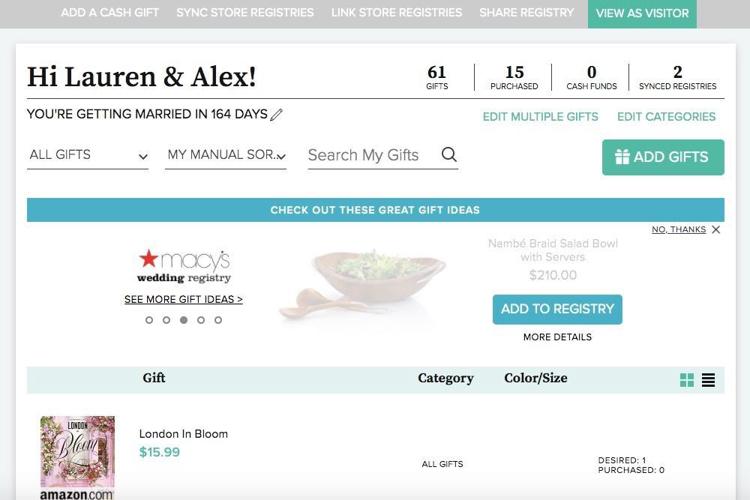 When you register for an item that is a must-have, make sure to designate it a priority item. Most websites have that option. Those gifts are usually purchased first, so you have a good chance of getting those favorites as long as you flag them for your guests.
Cash funds and honeymoon funds take out transaction fees from the money gifted to them, sometimes up to 6-10%. If you want to avoid losing some of the fund money, instead choose gift cards or items you may want to take with on your honeymoon. You also could make an invitation insert detailing your honeymoon and what you will be doing while you are there. This may inspire your guests to give funds for that.
5. To be surprised or not to be surprised?
Most registries have a built-in notification system telling you what was purchased off your registry. If you want instant gratification, you'll love this feature. If you want to be surprised, disable those notifications when you make the registry.
6. Ultimately, make your own rules
If you want to ask for cash, put something cute in your details card alluding that you want the green. Find a clever way to make that prevalent. There are no real rules, so make it your own and ask for what you actually want and need. If Great Grandma Iris still chooses to buy you a china place setting you didn't ask for, roll with it. Or exchange it. It's your list and your day.
Because our wedding was postponed, Alex and I have already purchased items ourselves off our registry. Ironic, right? But when a coffee maker dies in quarantine, you can't wait six months for that fancy one on your registry.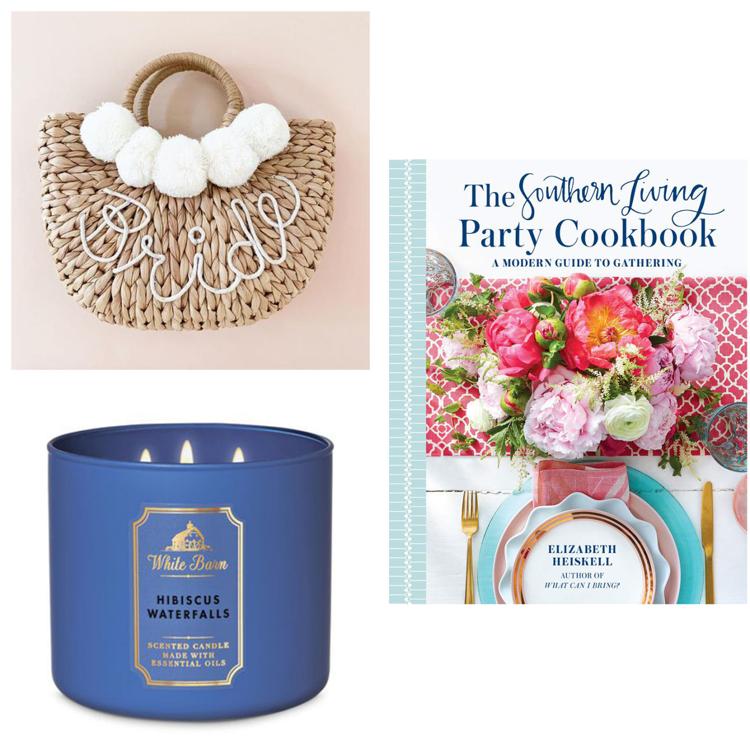 Need ideas? Ask for a blender, juicer, rolling pin, tumblers, champagne glasses, cookbooks, games, movies, gift cards, tote bags, outdoor furniture or even sunscreen for the honeymoon. Anything your heart desires! Treat it like an unlimited list to Santa Claus. Just keep in mind that some of the elves won't stick to your original list. I mean, who doesn't love a holiday teddy bear mug set? So great for tea, coffee or the Goodwill.
May your registry be filled with sugar, spice and everything nice!