Minted and Shutterfly and Zazzle, oh, my.
When it comes to save-the-dates and invitations, you'll find a wide variety of websites and businesses eager to be included in your special day.
At this point, it feels like I've researched every possible paper product and company. I've looked at programs, table numbers, place cards, seating charts, RSVPs, details inserts, favor tags and more.
My fiance, Alex, and I ended up using more than one online source for our wedding stationery. Let me break it down.
Minted
Minted was the first website I spent a great deal of time looking through. Its beautiful advertisements lured me, and I stayed for their offer of a free wedding website. I also considered The Knot, but Minted gave me access to a ".com" address versus a more complicated URL.
As I worked on our website, I fell in love with Minted's templates and designs. The site is user-friendly, beautiful and original.
We also chose our save-the-dates on Minted. The design, color and overall product quality were the best of the best. We splurged on rose-colored envelopes, with addresses printed in an Art Deco font to match our venue.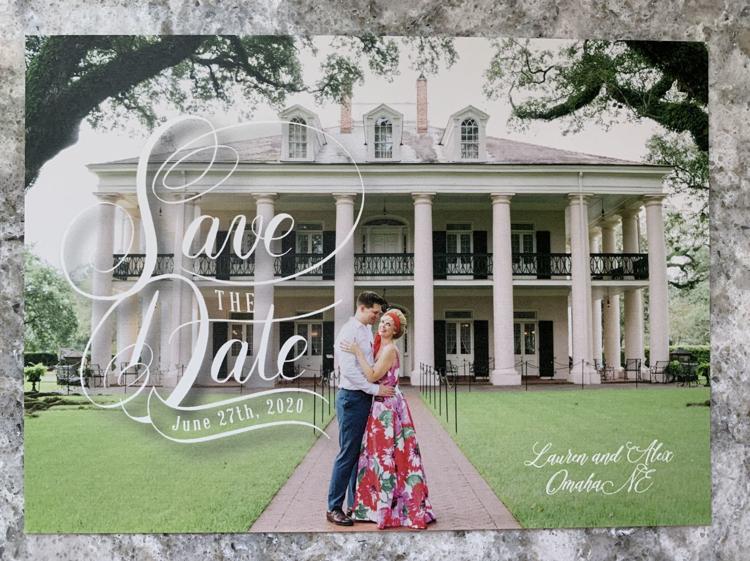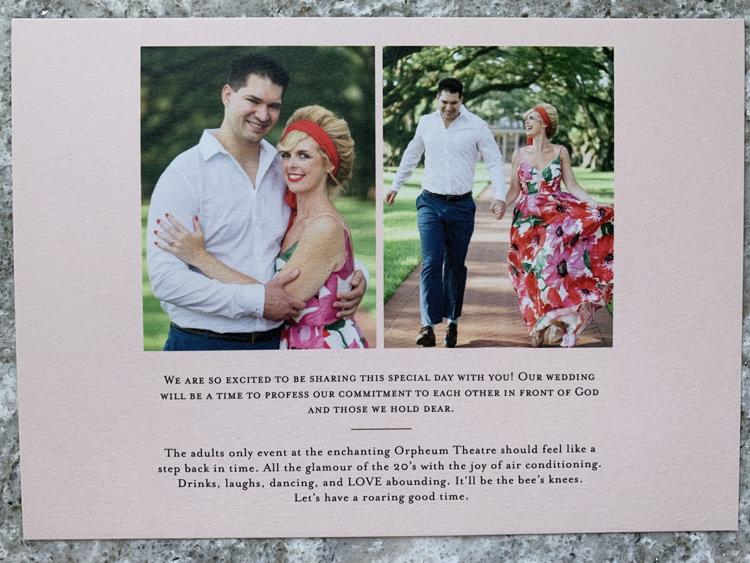 Zazzle
We printed our invitations through Zazzle.
This vendor was the most cost-efficient for us, while offering many gorgeous designs to personalize. I liked how I could make our invitations unique by changing artwork, text and font on an individual design.
We put the leftover money in our invitation budget into special seals and return address labels. My mom plans to address each envelope in her immaculate cursive handwriting.
Etsy
Etsy has everything! If you haven't shopped here, you're missing out. However, your wallet will suffer the consequences.
I looked at a million invitations, but most of what I liked fell between $5 to $8 per invitation. That price point didn't fit our budget.
However, we did find programs, detail inserts and table numbers. I ended up ordering some from both Etsy and Zazzle.
My advice is to take your time and to shop around before you make big decisions. With so many stationery choices around you, it can be an overwhelming process. Think about what you want in level of detail, number of invitations and cost per piece.
But have fun with the process, too! When we ordered our save-the-dates, we wanted a few extras but Minted wouldn't allow us to leave any envelopes blank. Turning lemons into lemonade, we addressed the extras to a few of our favorite celebrities: Hugh Jackman, Harry Connick Jr. and Stephen Colbert.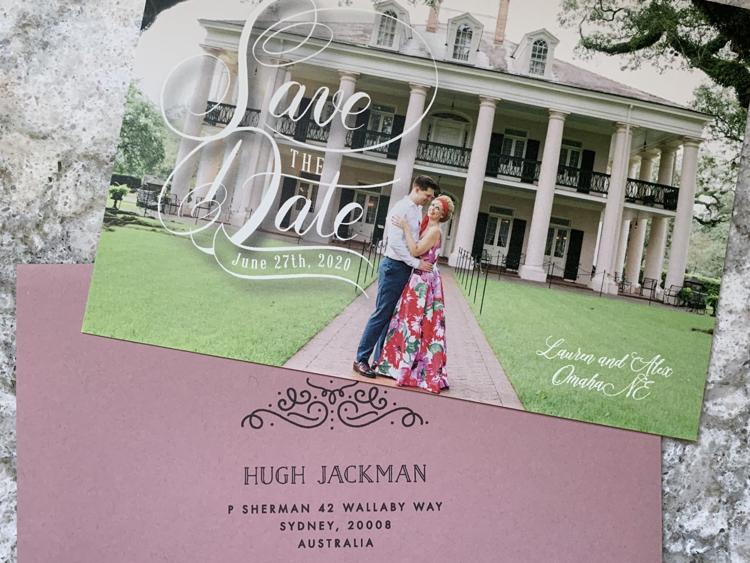 When the shipment arrived, I had Alex take a picture of me tossing the envelopes into the air. After 45 shots — and a couple of his own fantastic selfies — we were in stitches of laughter.
With many choices at various prices, your stationery can and will be on point! May you avoid paper cuts in the process.