Fresh flowers are my love language.
Growing up, my dad brought home flowers for my mom every week. Anything from roses to hydrangeas, peonies to poinsettias — it all depended on the season. The way my mom looked at those flowers, and the way my dad looked at my mom, even 31 years later, is something I never tired of witnessing.
When I moved from home to college, fresh flowers were a staple on my countertop or nightstand. Nothing moved my heart more than a surprise bouquet from my dad or significant other.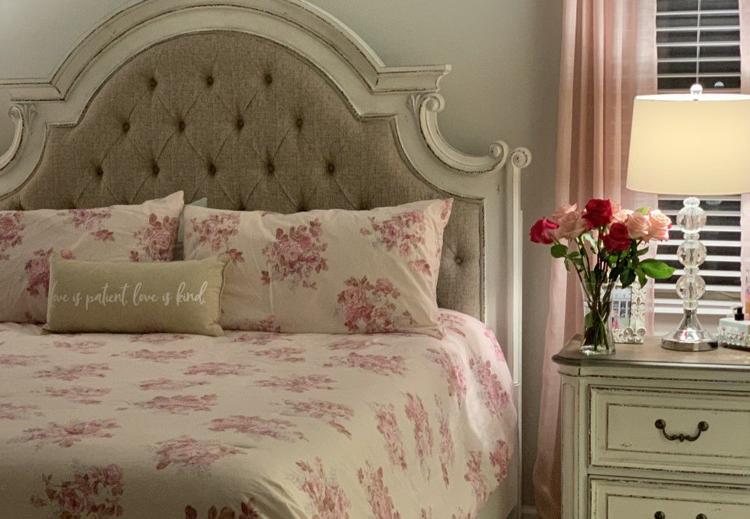 Obviously, flowers are going to play a crucial role in my fiancé Alex's and my wedding. I had a very specific vision of the flowers in my bouquet, as well as those in my bridesmaids' bouquets. Centerpieces and other floral décor were up for discussion.
I made a list of local florists whose work I admire, scheduled appointments with each and set off in search of the perfect blooms.
Our first appointment was at Stems, recommended by a friend who had used the shop for her wedding. We worked with Mic, who had fantastic vision and creativity. We left with a quote and a detailed description of all the flowers, colors and greenery for the big day. It was a personal and positive experience through and through.
After Stems we stopped at Janousek Florist. Two appointments that day proved to be stressful. We arrived at Janousek's with very little time until closing, so we rescheduled for the following weekend. But before we left the shop, we touched on wedding colors and my desire for roses. 
Learn from my mistake: Spread out your appointments, and don't rush so you can communicate your ideas and visions clearly.
Fast-forward to the following weekend — my mom and I planned to revisit Janousek's. We were already a little biased toward them, having received many bouquets and arrangements from this little shop over the years.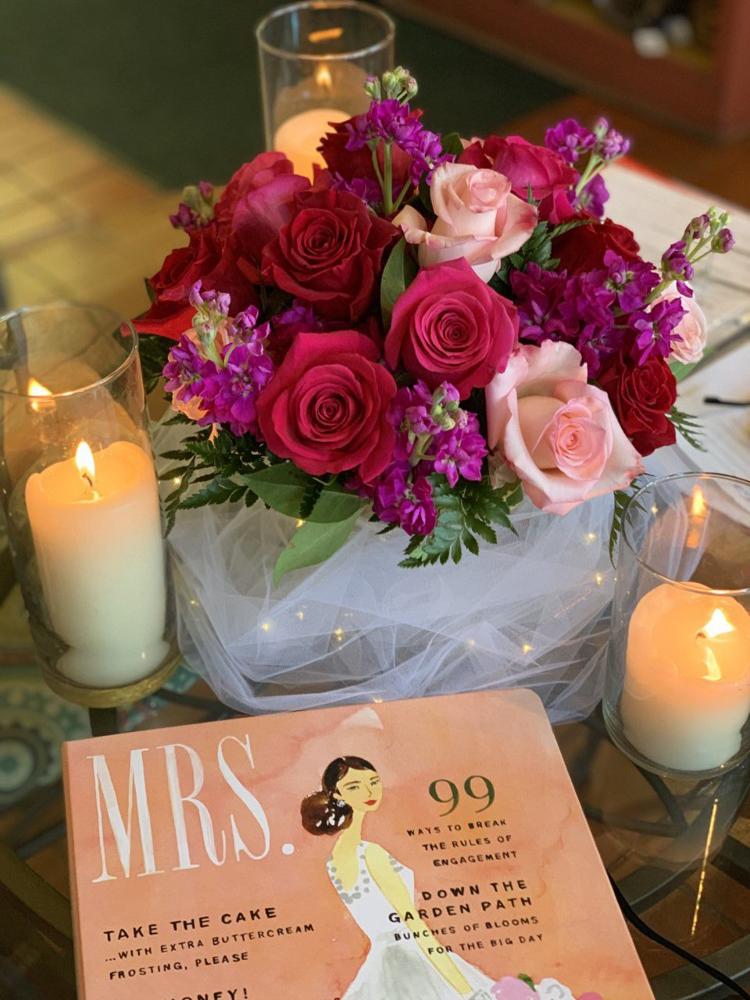 Upon entering, there was a small table set with a gold candelabra and cascading spray of phlox, greenery and roses, as well as gold ruscus and candles. Michael, the wedding coordinator at the shop, had set up this masterpiece after a five-minute conversation with me the previous week.
Over the course of an hour, Michael, my mom and I talked through every detail of the wedding. Bouquets, boutonnieres, corsages, centerpieces, church arrangements — even a custom spray for a gramophone. We left that appointment completely smitten.
The quote for everything we discussed exceeded our floral budget. The shop said it could modify whatever we needed to meet our budget, but with my plan to have grand centerpieces, there wasn't a lot of wiggle room.
In talking it over, my parents were as excited about the flowers as I was, if not more. We canceled our other appointments and decided to go with Janousek.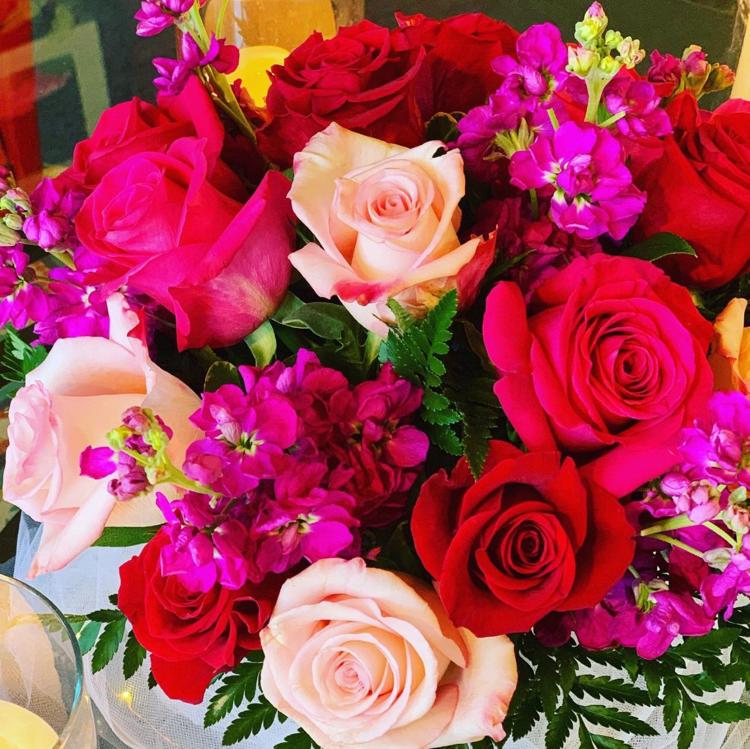 That second appointment sealed the deal. When I walked in, Michael had once again created a spectacular arrangement just for me. Fifteen minutes later, the color changes were made, and I received a new quote.
Just like that, we had our florist!
For me, flowers are a priority. They do inflate a wedding's cost, but for me there is nothing like the look and smell of fresh blooms and greenery.
You don't have to omit flowers as a matter of cost. The florists we talked with were more than willing to make any budget work. Flowers come at all different price points, as does greenery.
Omaha has so many florists. You can take time to look around and compare costs and flower quality. Another option could be to do your own floral arrangements — another engaged friend of mine trimmed her wedding budget this way. 
At my appointment, Janousek sent me home with the type of roses that would be in my bouquet. I put them on my nightstand and fell asleep to their wonderful aroma and assurance that my day would be fragrant and glamorous. I'm simply blooming.
Engagement: Lauren Brandt and Alex Olinger
Lauren Brandt and Alex Olinger of Omaha had their engagement photos taken at Oak Alley plantation in Vacherie, La.