When a spider scuttled across the box, I almost called it off.
No way was I trying on my mom's wedding dress now. Surely there were more spiders lurking in all that lace.
But, at my mom's razzing, I tried it. And given that my mom's wedding dress is pretty, uh, 1980s, it wasn't terrible.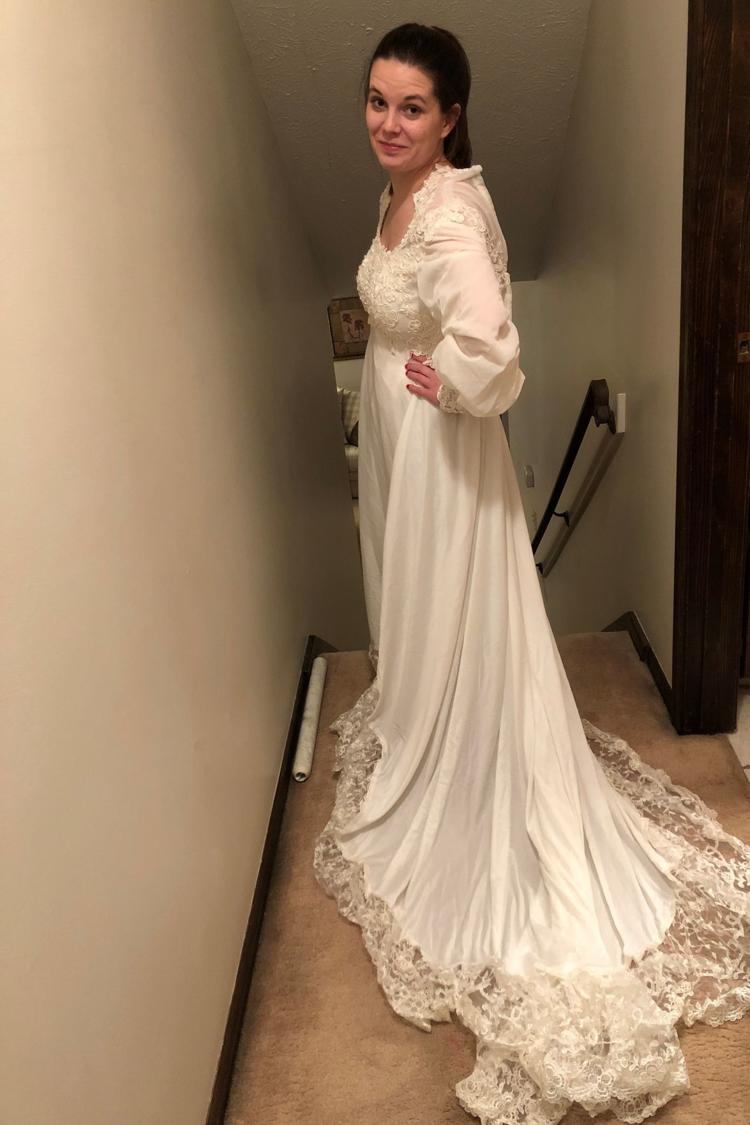 Would I be wearing it on my wedding day? No. I just said it was 1980s, not to mention a couple sizes too small.
But it helped ease a tiny bit of my dread for dress shopping.
I still went in worrying about how my arms would flap around or how silly I'd look clipped into the sample size dresses. And what if I didn't find the dress?
Like most of my planning-related fears, the worries were for nothing. I found my dress thanks to a trusty entourage and the staff at Ready or Knot.
Here's what I took away from the experience:
Pick a helpful group of shopping buddies. My group was slightly bigger than recommended, but it wasn't a problem. They all respected my style and followed my one rule: no strapless gowns.
Consider leaving the little ones at home. My flower girl is crazy for dress-up, so I'm glad she was at my appointment. While she was very well-behaved (and adorable), I could see how it could be overwhelming depending on the kiddo and the situation.
Do your research. Ready or Knot asked me to send photos of dresses that I liked ahead of my appointment. That forced me to sit down and really think about what I wanted to wear on the big day.
Trust the staff. They pulled dresses that suited my style and stayed within my budget.
Don't second-guess your pick. After handing over the credit card, I almost immediately wondered if I picked the right dress. But I took photos of each dress I tried on. Looking back at the lineup, I was reassured that I loved the one I went with.