I've been going to weddings since I was a little kid.
I was so little that I still had some blonde in my hair and sported bangs. And my dance moves resembled those of Elaine from "Seinfeld."
But nothing felt cooler than getting to go to your older cousins' weddings. Being the youngest of many, many cousins means I've been to a lot.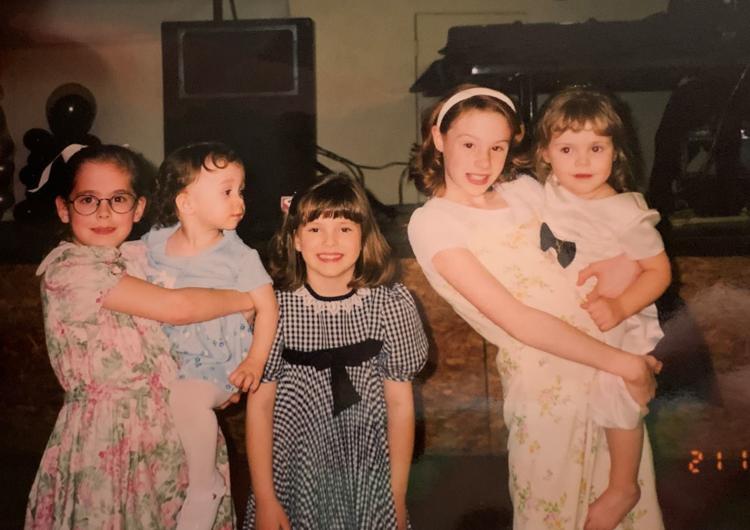 I've "helped" to catch the bouquet at one wedding. I've danced up a storm at others. I've been dragged into many conga lines to the tune of "We Are Family." I remember when my cousin Nichole played "Be Our Guest" to kick off the buffet line at her reception. And when my cousin Jenny tossed candy onto the dance floor for kids to scoop up at her October wedding.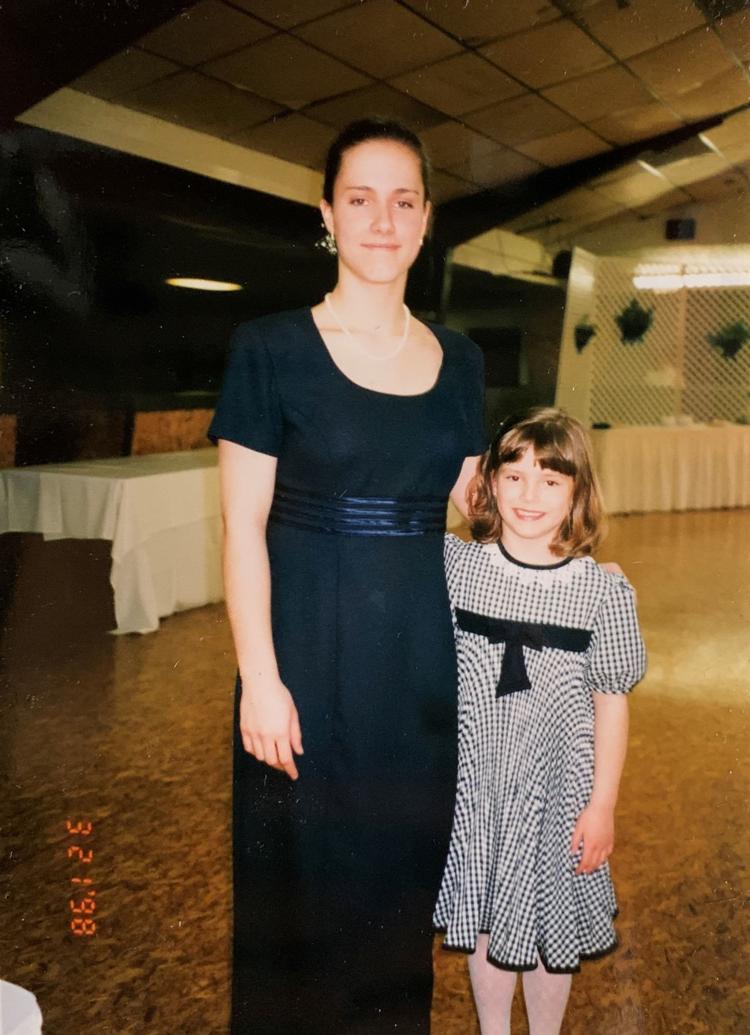 Sure, kids don't always make the final guest list for some couples. But with families making up 80% of our guest list, David and I can't imagine not having the little guys and gals there to celebrate.
We've already locked down our flower girl and ring bearer — Jillian and Tanner, twins who will be freshly 3 years old by the wedding date. One of them — my money's on Jill — will drag the other down the aisle.
Three more of my cousins' kids — Sydney, Olivia and Milly — will bring up the gifts during Mass. And heck, maybe they'll man the instant photo guest book station, too.
To make sure our young guests are entertained before the reception kicks off, we've got a special party favor. They can grab a wedding-themed coloring book and box of crayons from the guest book table.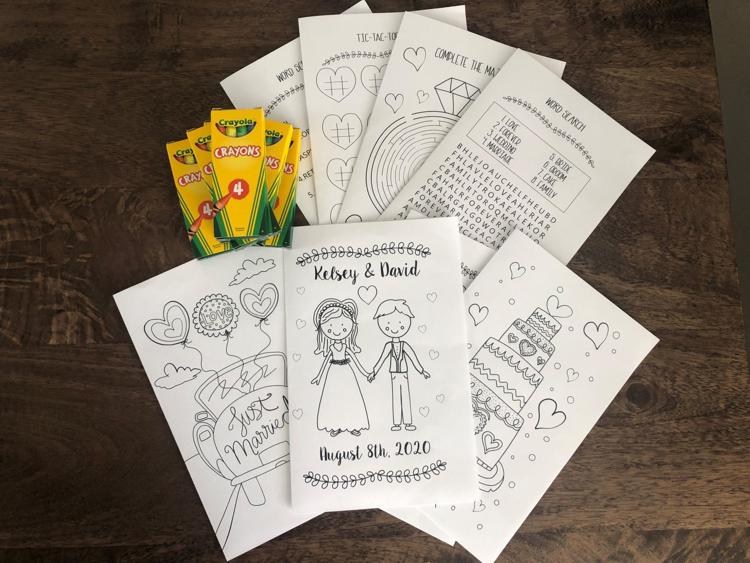 After that, they can do what kids tend to do at weddings: barely pick at their dinners, eat cake, stay up past bedtime and steal the show on the dance floor.
But, sorry kids, one thing won't, uh, swim at the reception. There will be no "Baby Shark" blaring across the dance floor. You may, however, chicken dance your little wings off.