Oh, hi, I am Jordan Brunmeier, soon-to-be Saure!
I was born and raised here in Omaha.
My No. 1 job is being a mom. My fiancé Andrew and I have a daughter, Quinn.
My second job is as a freelance designer, which fuels my creative fire. I love that I get to spend my days making artwork and developing projects that bring people together.
During my free time, you'll find me enjoying a glass of wine, or hours deep into watching a Netflix series — sometimes both. I guess now that's going to be limited with all this wedding planning at hand!
Andrew and I met through mutual friends our junior year of high school. We lost touch after starting college, but a couple of years later ran into each other at The Jay. I chased after him for a solid two years ... but it wasn't until 2012 that he was finally ready to "go steady." Away we went, graduating college, moving in together and welcoming a baby, within two years.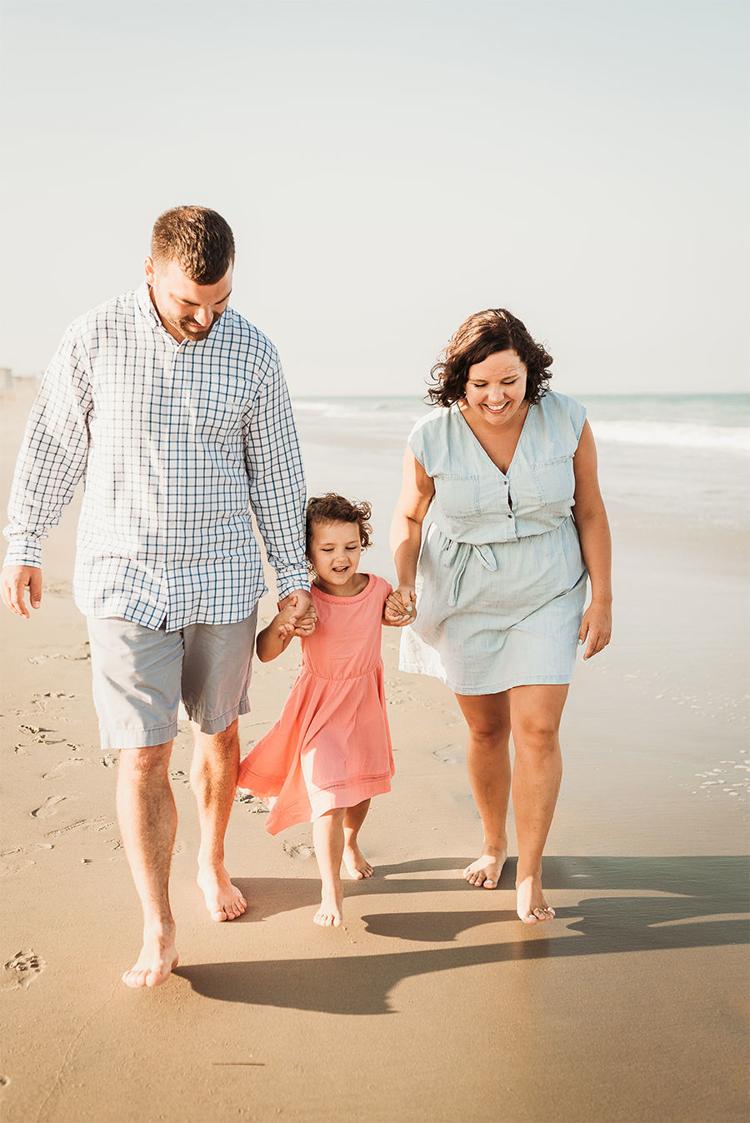 After a compact period of life events, we took the marriage step slow. But I won't lie; I may or may not have brought up "the next step" quite a few times.
Andrew isn't a big planner, but he is very meticulous. So as I was in a rush to prep for the future, he was taking the time to hash out each and every detail of what he would be getting himself into.
He popped the question at the start of summer 2019. He talked with his parents and brother and received their blessings. His mom gave him a diamond that was passed down by her mother's adopted mother. Andrew then went to Borsheims and picked out a setting for the heirloom diamond. All of this was done without me even batting an eye of suspicion.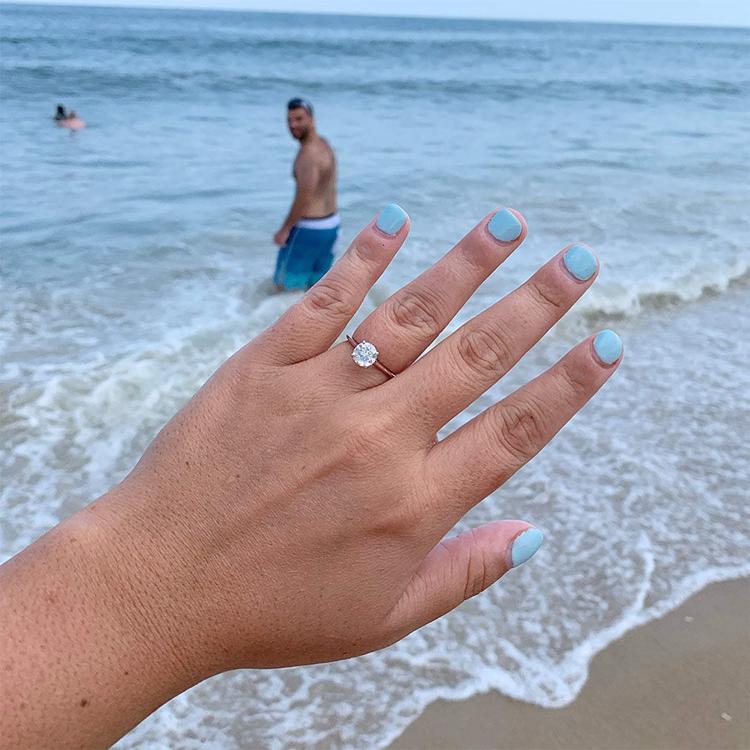 I started to wonder if something was up, however, when he said we'd be having our very own date night on a family vacation to Ocean City, Maryland. He even had arranged for Quinn to spend the evening with her Nonna.
So there we were, in the gazebo of a very nice restaurant on the beach.  Andrew was so antsy, I could tell something big was on his mind. Just as we were done — and I was getting ready to leave — he got down on one knee ... and now we are planning our dream union weekend!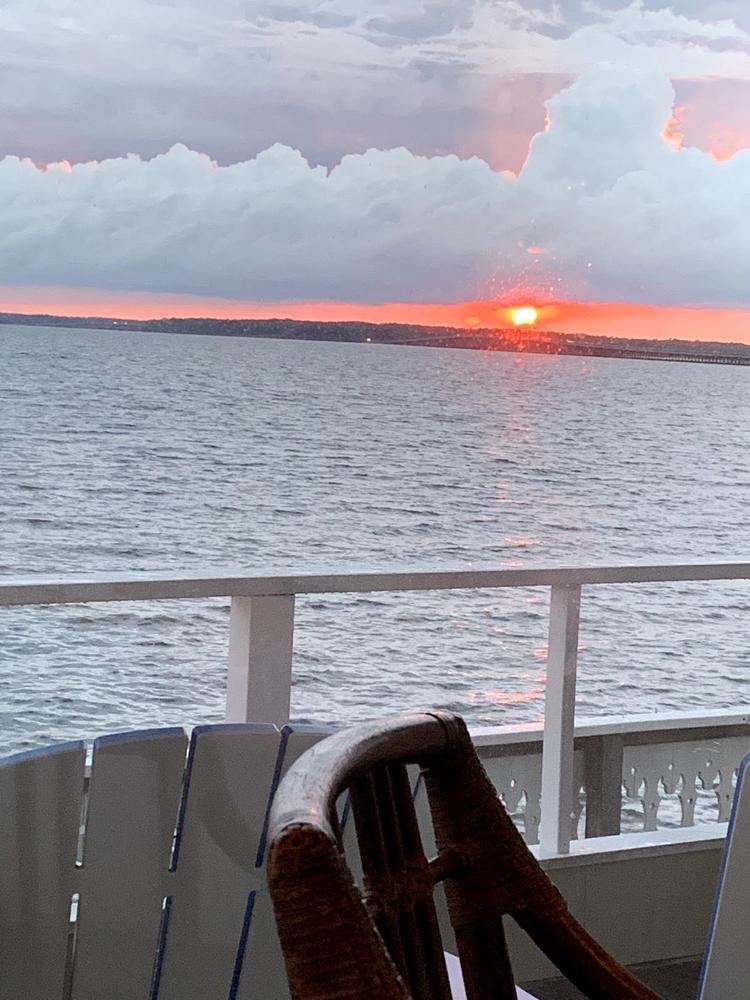 I am excited to share all the details about our wedding planning process with you here on Wedding Essentials.
---
Vendors we've booked so far