Customers were still without power Wednesday in part of rural western Nebraska as an electric company continues to repair damaged lines and poles after a weekend ice storm.
Panhandle Rural Electric Membership Association, or PREMA, which services all or part of 11 of the state's western counties, hopes to restore service to all customers by this weekend.
As of Wednesday morning, crews have found more than 200 downed poles that needed to be repaired or replaced, and 600 meters were still without power, mostly in Grant and Arthur Counties.
At the storm's peak Saturday, PREMA had 1,500 meters without power, which include households and rural business services, such as water pumps for cattle, General Manager Ryan Reiber said.
Reiber said that in his more than 30 years with the company, the ice storm was "one of the worst" in terms of damage caused to its infrastructure.
"It's still snowy and icy, melting during the day and freezing at night," he said. "A lot of the affected areas are on steep hills where it's exposed the most and the ice and the wind is the worst."
Winds in Alliance on Saturday reached highs of 39 mph with gusts of up to 49 mph. That caused "galloping lines" — when lines whip and thrash in the air, usually hitting each other and snapping or tangling.
Wind was the biggest issue for Nebraska Public Power District areas. About 550 customers in Brule, near Ogallala, and 696 customers in Lisco, 45 miles northwest of Lake McConaughy, lost power briefly Saturday, media relations specialist Grant Otten said.
Otten reminded residents to stay a safe distance away from downed power lines.
"The area around the power line can be charged, too," Otten said. "Stay in the area so someone else doesn't come across it. Call your local law enforcement or public power district immediately."
Some crews were unable to reach areas to repair poles because of the snow and ice. Workers with Chimney Rock Public Power District had to wait until Sunday morning to fix lines, General Manger Alvin Harimon said.
"The damage was pretty normal, but not being able to get to it was not," he said. "Usually we can get to it, back in and back up. Without being able to get to it with all the drifts and the wind, that was the worst part of it."
The accumulated ice in some areas was thick and heavy. PREMA workers found a chunk of ice that was wrapped around a line that was about the diameter of a pop can.
It could have been worse, Reiber said, remembering a nasty storm in the mid-1990s.
"That storm took down all kinds of things," he said. "Two hundred poles is probably pretty lucky."
Abandoned cars and trucks litter 72nd Street after the storm.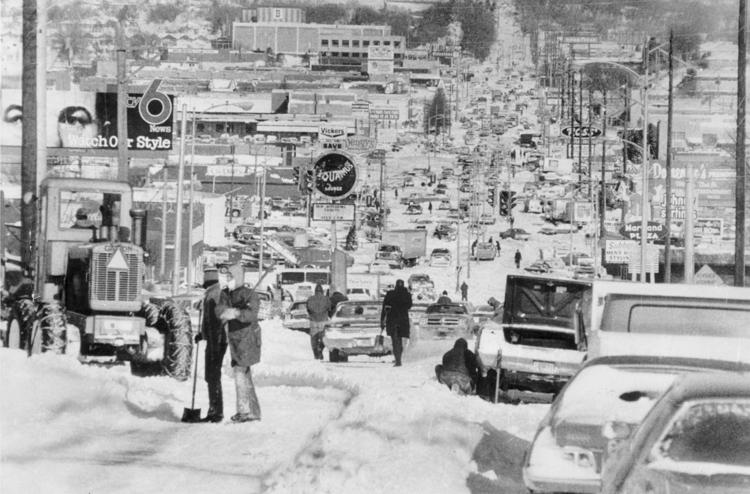 Motorists abandon their cars in search of shelter on 72nd Street during the blizzard on Jan. 10, 1975.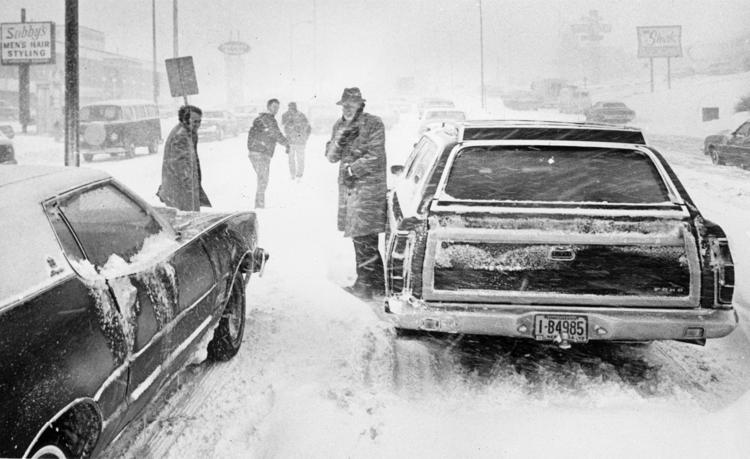 Holly Rothschild and Lisa Stastney, both 12, tunnel through the snow on Jan. 13, 1975. The girls lived near 116th and Dodge Streets.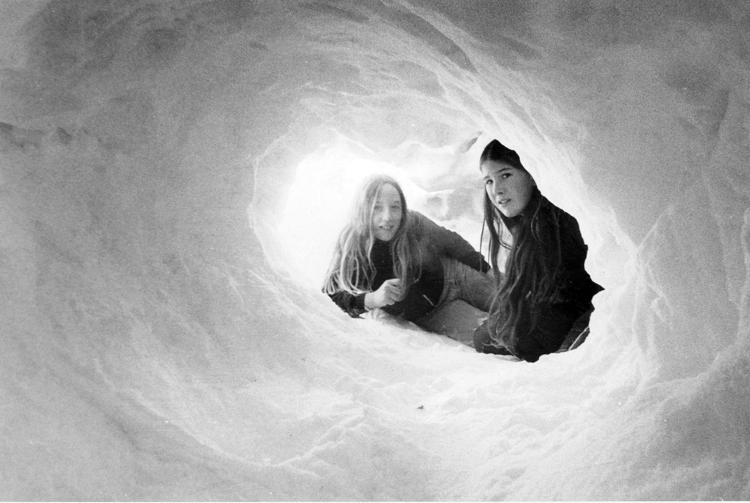 Cars got stuck at 72nd and Pacific Streets, and motorists stumbled through whiteout conditions in search of shelter during the storm on Jan. 10, 1975.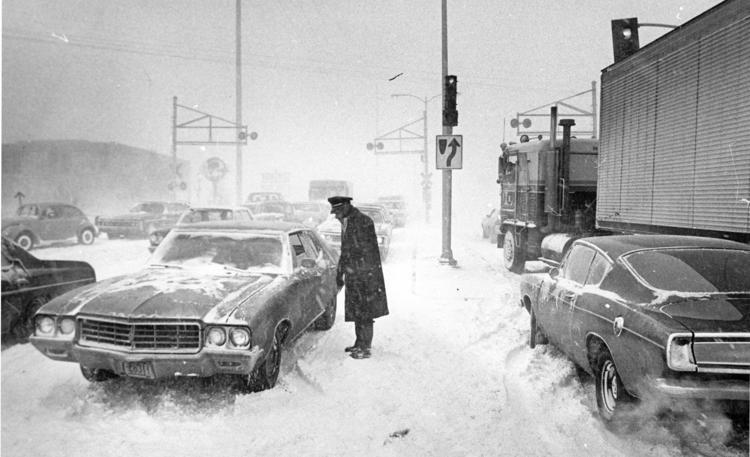 Snow falls at 7:30 a.m. on Jan. 10, 1975 at 14th Street and Capitol Avenue.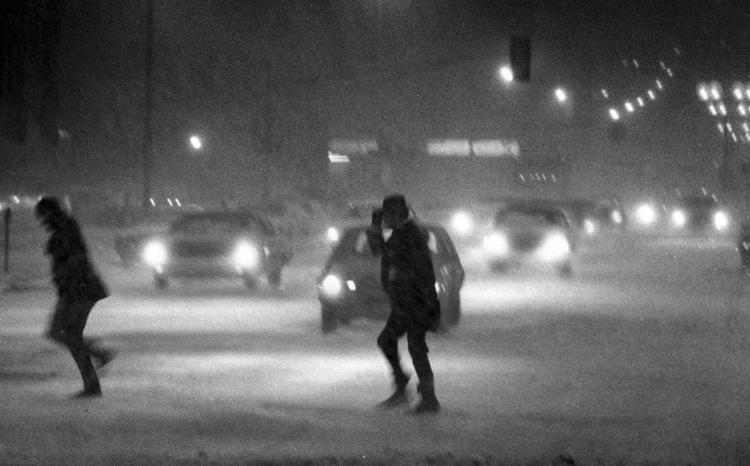 People were snowbound everywhere during the Jan. 1975 blizzard in Omaha. This is the lobby of the Omaha Hilton Hotel after the blizzard.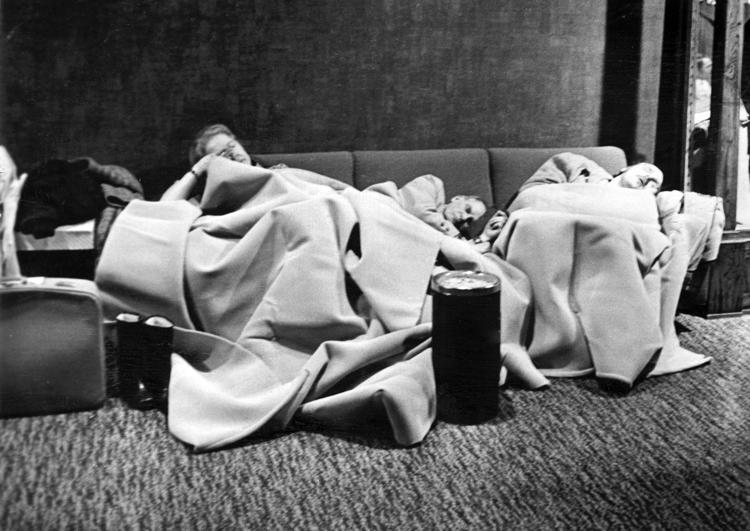 A striped flag warns snowplows of this buried car on Pacific Street.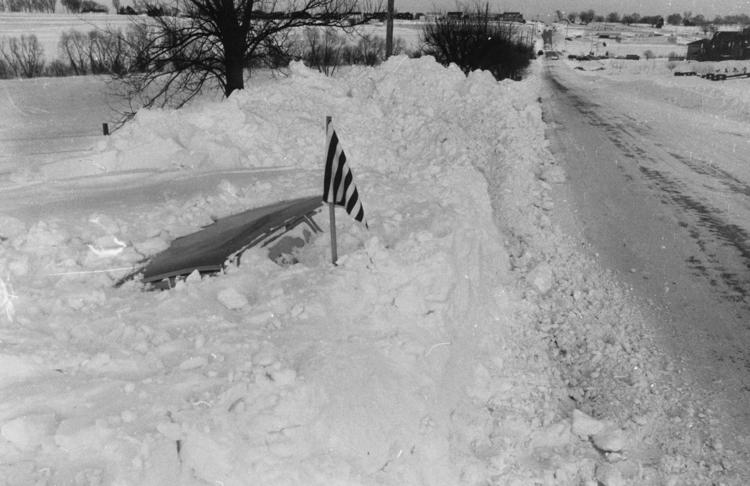 Looking north on 72nd Street after the storm.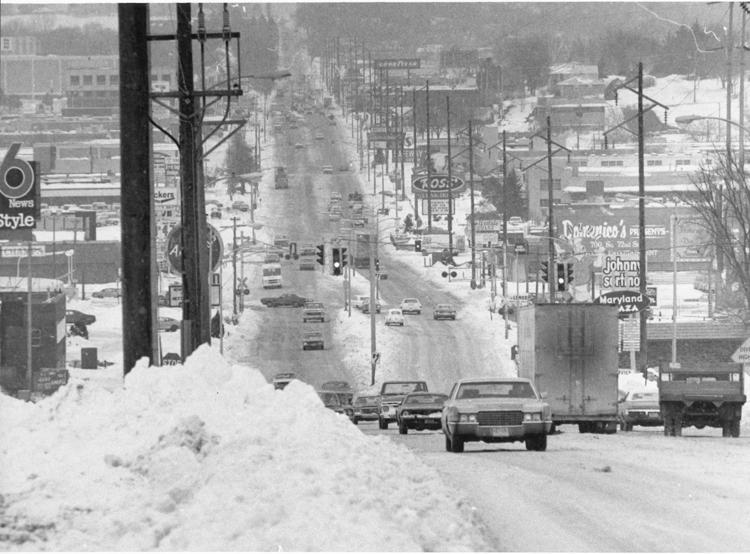 Pacific Street is covered in snow on Jan. 11, 1975, the day after the storm.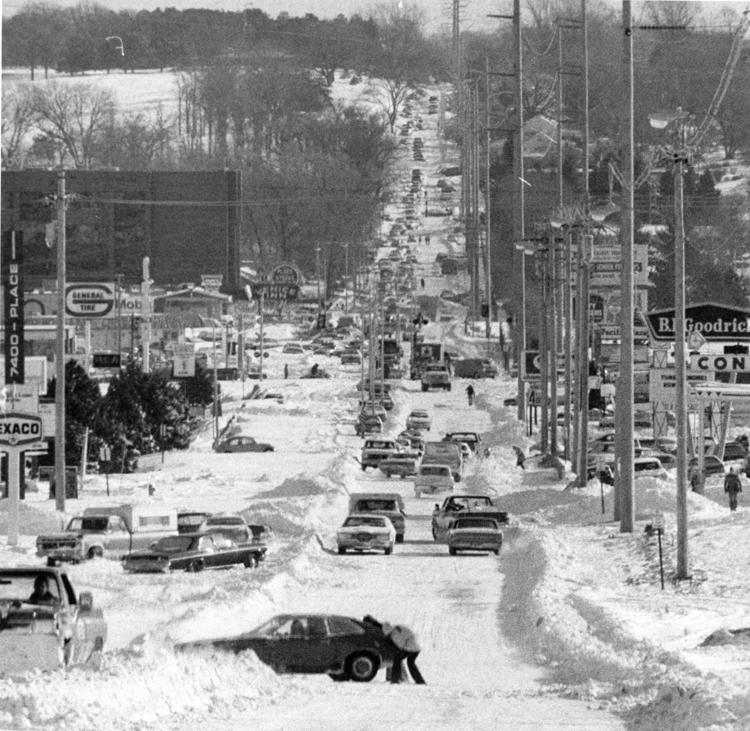 Gary Lowman, manpower coordinator of the Postal Service, sorts through the overflow of about 20,000 pounds of mail on Jan. 12, 1975. Service had been delayed due to the blizzard and postal trucks were still stranded on the streets, many of which had mail in them.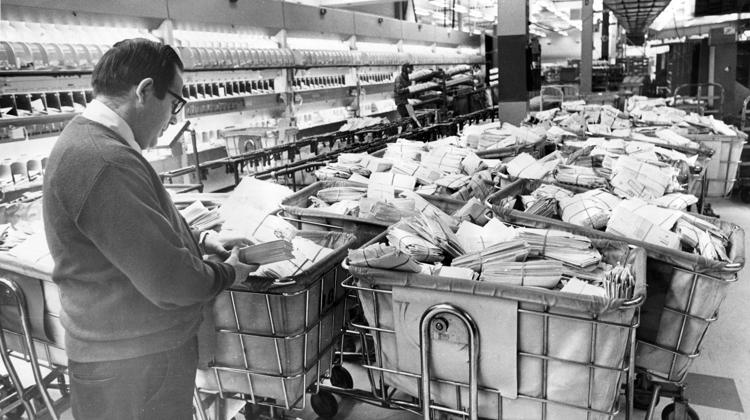 Motorists abandon their cars and trucks in search of shelter on 72nd Street during the blizzard on Jan. 10, 1975.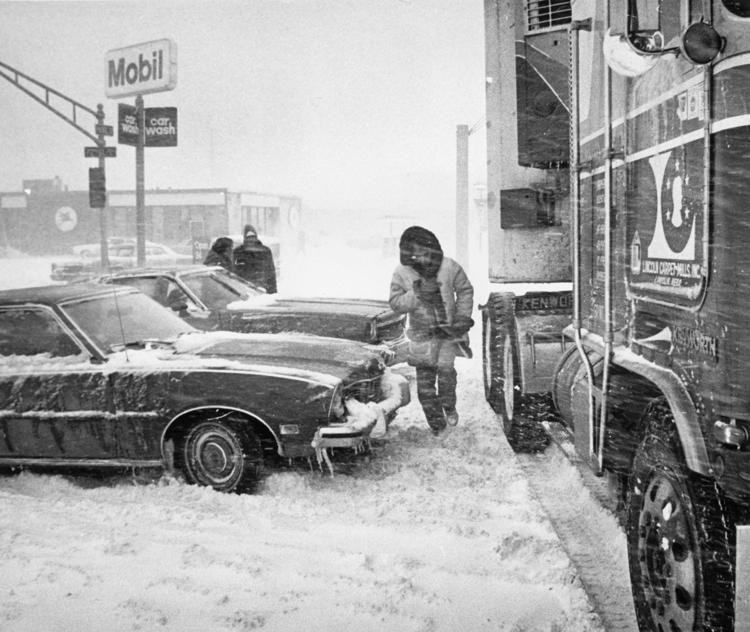 These vehicles were stalled on 72nd Street, south of Dodge. Domenico's Restaurant survived the blizzard, but was destroyed in the tornado in May, just a few months later.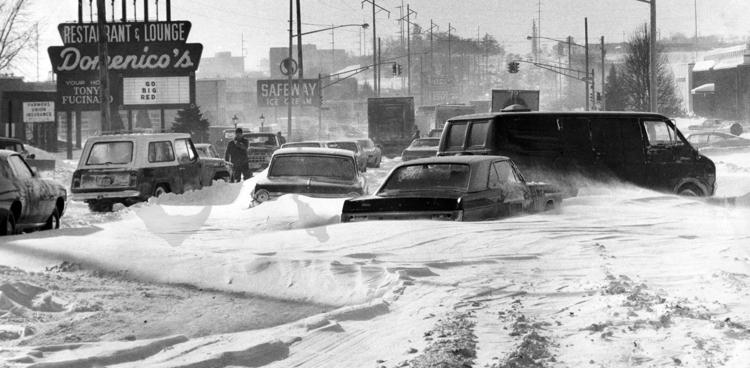 Abandoned cars and a truck are seen on L Street at 88th on Jan. 12, 1975.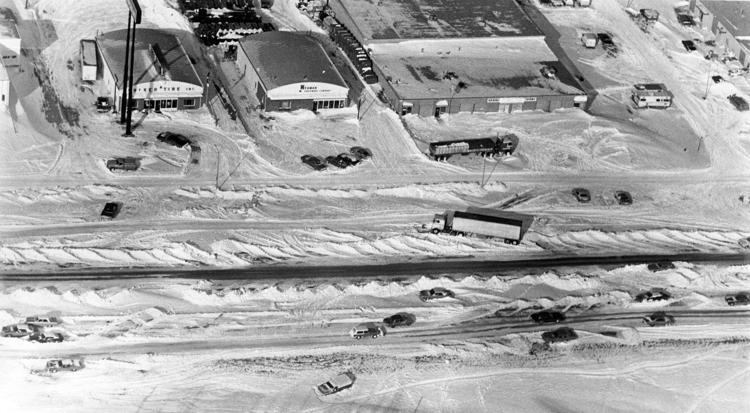 World-Herald paper carrier Gail Rickert of Omaha found a way to deliver papers in the storm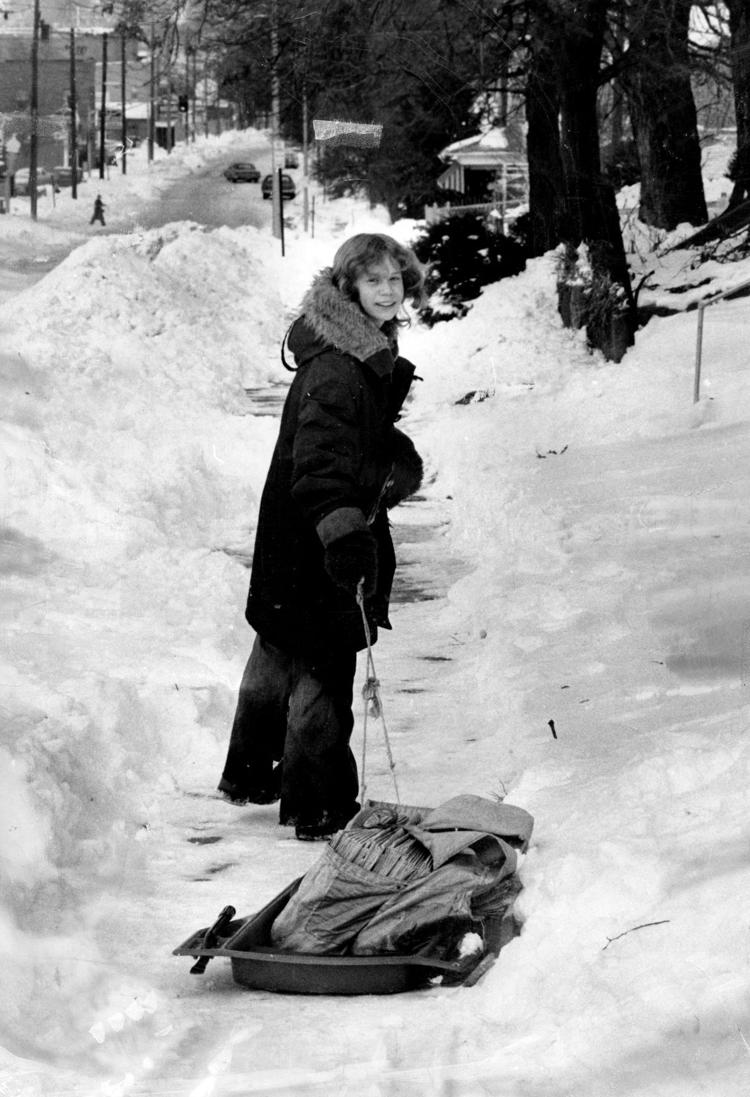 The blizzard of 1975 started on January 10 and continued throughout the weekend, as seen here looking west on Williams Street from 12th Street.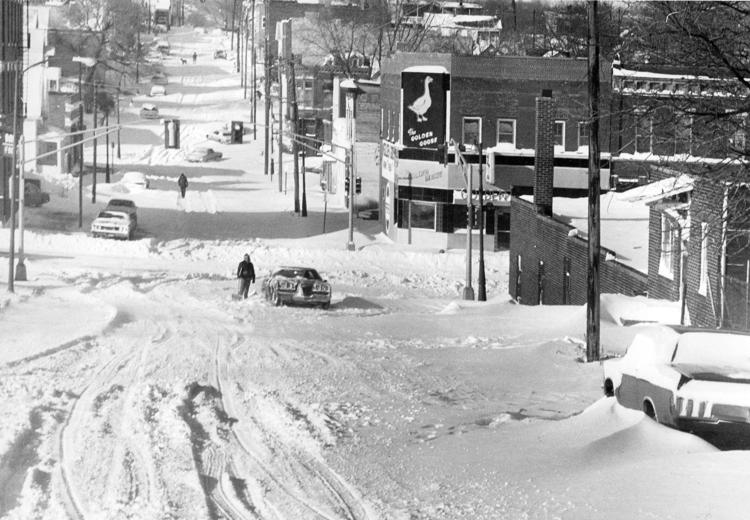 Jerry Bowen, 13, digs his parent's car out of the snow next to a 10 foot pile deposited in from parking lot at 16th and Cuming Streets on Jan. 13, 1975.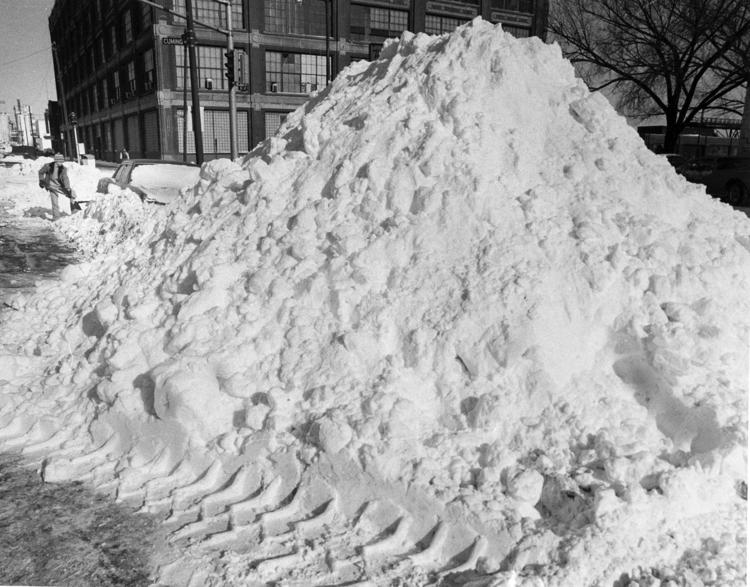 Highway 36 northwest of Omaha is covered in snow following the 1975 blizzard.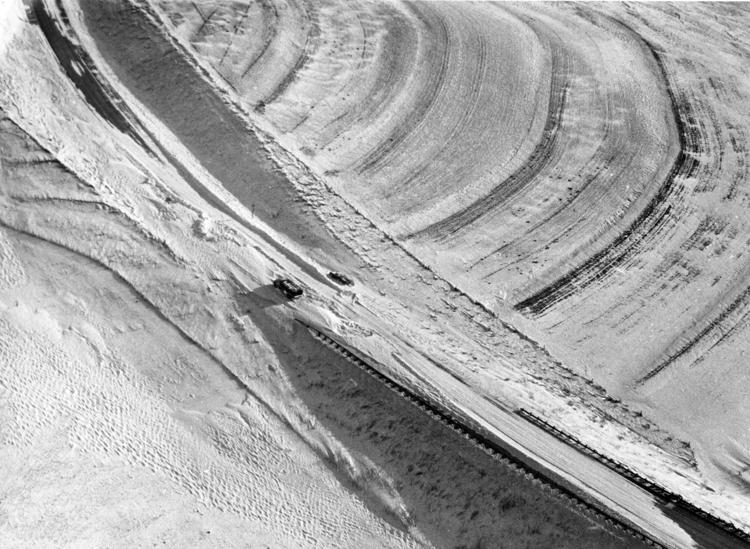 Firemen, using a National Guard vehicle, take an elderly Omaha woman to St. Joseph Hospital on January 12, 1975.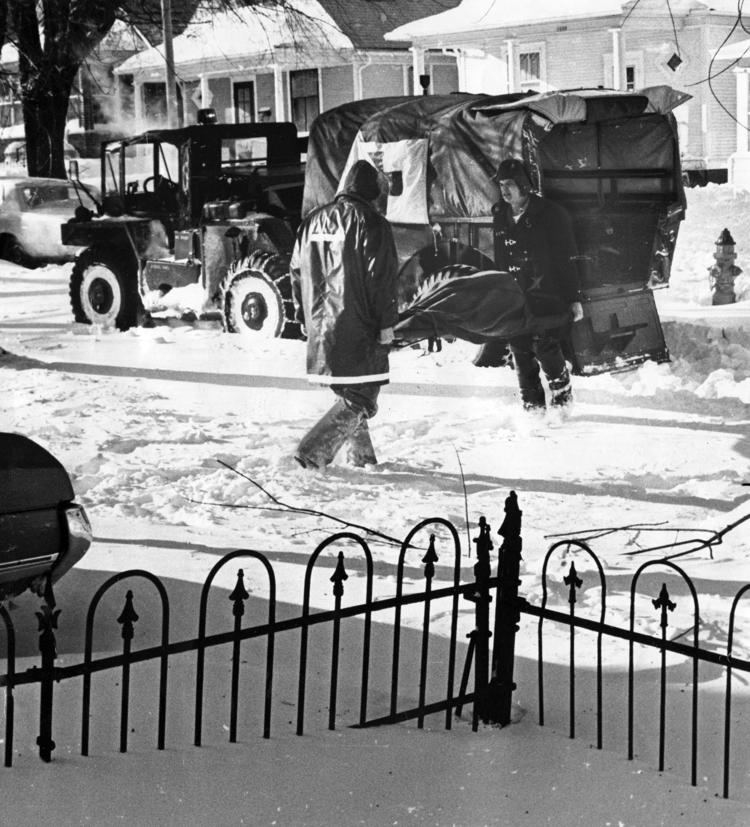 Newsletters