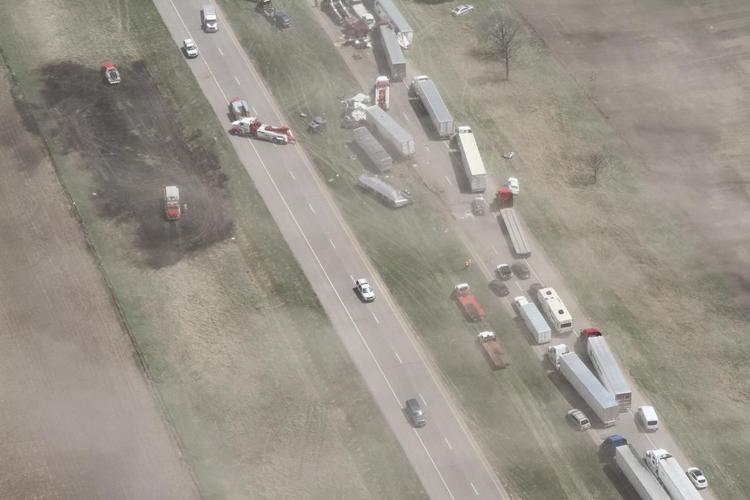 The past year brought the typical barrage of damaging Nebraska weather: tornadoes, blizzards, big hail, floods and straight-line winds. But 2018 was a reminder that weather-related deaths can happen to anyone.
A child died when a strong gust rolled a bounce pad about 100 feet. A farmer died in a blizzard. A man was killed in a pileup on Interstate 80 caused by dust clouds. A mother died from carbon monoxide during a storm-related electrical outage.
Here are some, but not all, of Nebraska's important weather stories of 2018: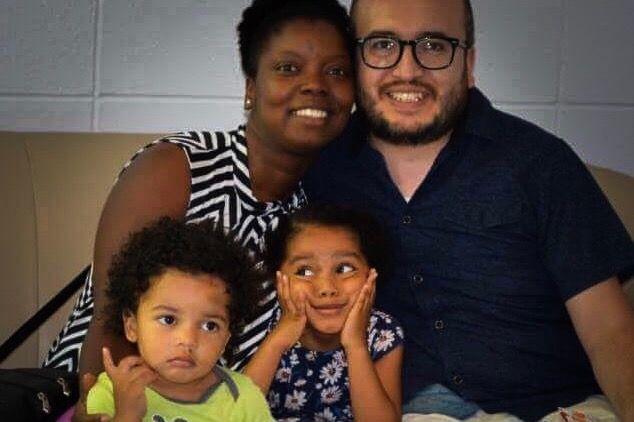 Bounce pad horror
Two-year-old Caleb Acuna was killed, and his 5-year-old sister, Gabriella, was injured when the bounce pillow they were playing on took flight in a gust of wind in early October. The little girl was thrown about 30 feet and broke her arm. The boy was wrapped in the pillow and carried more than 100 feet as it tumbled. He suffered massive head trauma. The two were with their parents at a pumpkin patch just north of Lincoln. The National Weather Service had issued a weather advisory for that day. About the time of the incident, winds in the area were gusting to 58 mph, based on gauges at the Lincoln Municipal Airport, some 10 miles away.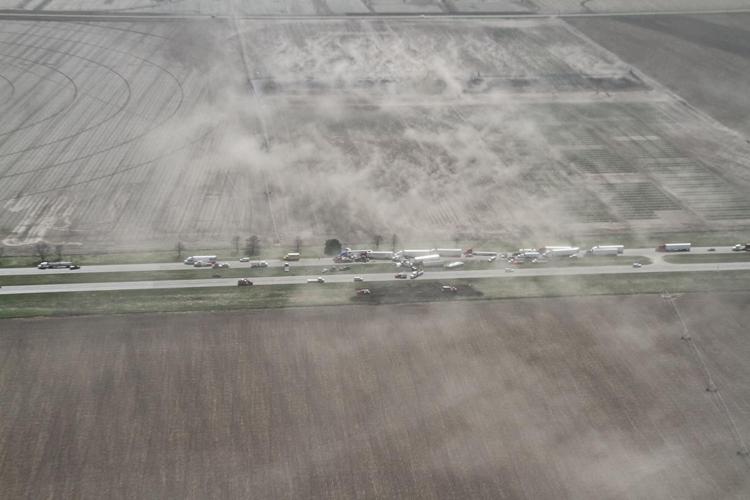 Interstate 80 pileups

On successive days in late April, dust clouds from farm fields along Interstate 80 between Lincoln and Grand Island triggered chain reaction crashes. The first day a 29-vehicle collision left Coloradan Franklin Owens, 81, dead and about 15 others injured. The second day involved 11 vehicles, but no one died. The Nebraska State Patrol said visibility was reduced to nearly zero the first day. The weather played a role in several ways. An unusually cold, dry April — second coldest on record for that area — had thrown farmers behind in planting. Near drought conditions parched the soils. At the close of April, southerly winds ushered in warmth, and farmers hurried into their fields. Those same winds kicked up billowing clouds of dusty soil. In one instance, the cloud was described as a 100-yard wall of thick dust.
Blizzards prove deadly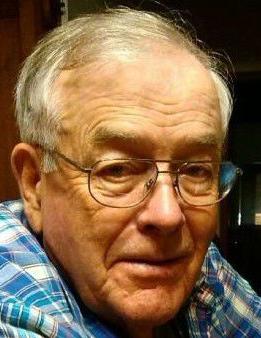 Farmer LeRoy Holthus had a knack for just about anything, so it wouldn't be surprising if he thought he could handle the winter storm swirling around his stranded truck. A neighbor found his empty truck on Nov. 25, and authorities attempted a search until the blizzard conditions became too hazardous. The Tecumseh area farmer's body was found the next morning about 150 yards from his truck at a grain bin site — about 20 yards north of the road. Holthus, 78, was known for his love of farming, tinkering, polka dances and dogs. There were a number of blizzards and near-blizzards across Nebraska in 2018, claiming several lives on Nebraska roadways.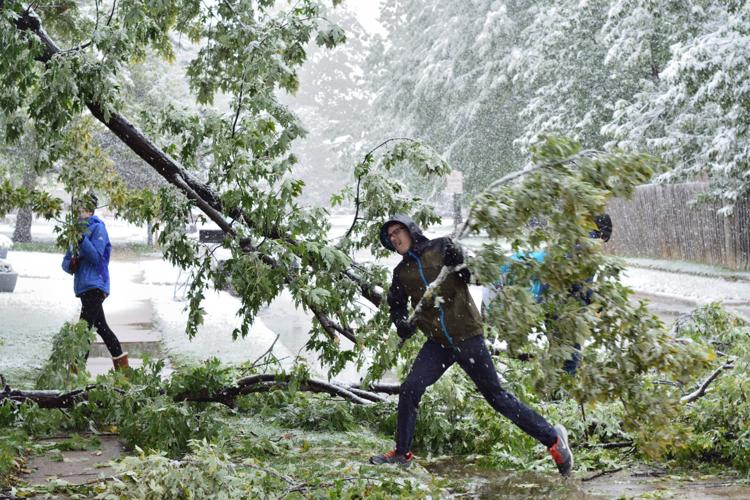 Record October snowstorm
An unusual early winter storm brought heavy, wet snow to the region on Oct. 14. Widespread power outages and some tree damage followed. Omaha officially recorded 1.5 inches of snow and Lincoln 3.5 inches. Lincoln had never recorded any snow on Oct. 14, and Omaha had recorded only a trace. About 57,000 customers of the Omaha Public Power District lost electricity. Among those was Katrina Diaz and her boyfriend. A mother of five, Diaz, 38, died from carbon monoxide poisoning after the couple used a generator for heat but did not have a carbon monoxide detector. Diaz's boyfriend became ill but recovered.
Hellacious hail
An extraordinary hail storm struck the Nebraska Panhandle in August, and its 150-mile trail was visible to the thermal imaging of a satellite 22,000 miles above the Earth. In some areas, hail stones reached 4 inches across. In Lisco and Oshkosh, 2-inch hail carried on winds up to 60 mph shattered siding and pummeled cars. One person was injured. Significant crop damage also occurred. A related hail storm injured at least 14 people and killed three birds at a zoo in Colorado.
Canceled Husker game
Lightning caused the first weather cancellation of a Nebraska football game in the program's 128-year history. The game also happened to be the much-anticipated debut of native son coach Scott Frost. The cancellation threw the program back on its heels and contributed to the Huskers' worst start on record. Had the Huskers played Akron — a game they were expected to win — they might not have started the year 0-6 and endured a 10-game losing streak.
Artificial, industrial snow shower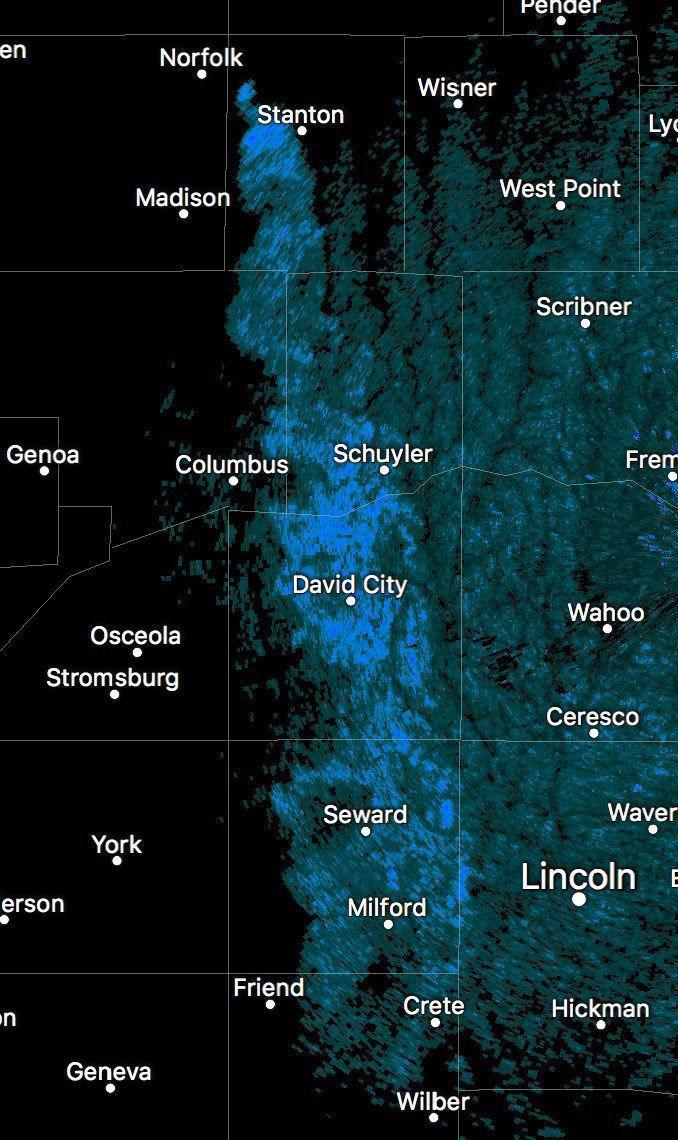 Steam from industrial plants on the east side of Norfolk, Nebraska, helped generate snow that blew far to the south midday on Dec. 3. The weather conditions — low temperatures in just the right range — were just right for such snow generation, according to the National Weather Service. On a normal day the steam goes up into the air and evaporates. But that day, the weather service said, the steam interacted with ice already in the clouds, allowing more snow to form. National Weather Service radar showed about 100 miles of light snow blowing from Norfolk south to the Seward and Lincoln areas.
Bitter cold snaps
Even though the world is warming — 2018 was on pace to be Earth's fourth-warmest on record — there's still plenty of cold air bottled up in the Arctic, poised to surge southward. Jan. 1, 2018, saw record cold in Omaha, a morning low of minus 20 degrees. That broke the previous record for the date, which had stood since 1887, by 1 degree. Omaha's New Year's Eve fireworks show was postponed in 2017 due to cold and in 2018 due to winds.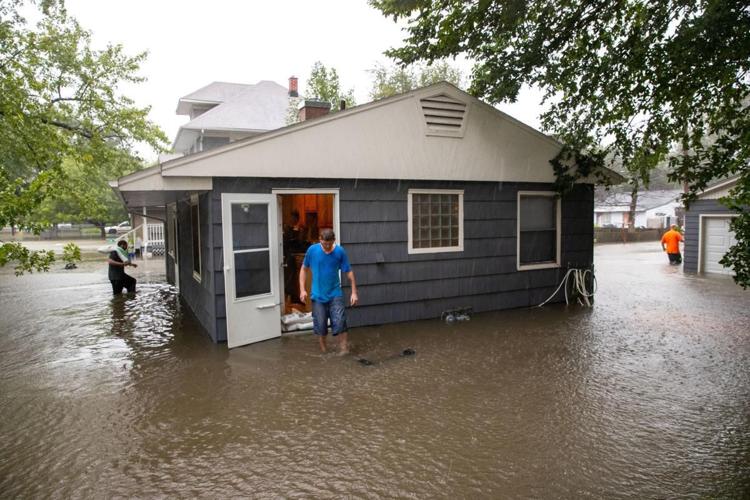 Harbingers of climate change
Each year brings successive reminders of how humans are changing the planet into a hotter, more humid one, and 2018 was no exception. Spring brought early, searing heat that contributed to slow production of tomatoes and zucchini and impeded the flowering of plants such as geraniums. Omaha notched four successive days of record heat in late May, including its earliest back-to-back days of triple-digit temperatures: 100 degrees and 101 degrees on May 26 and 27. Heavy rains and snow continued to set daily records. An August storm brought 10 to 12 inches of rain to Pottawattamie and Harrison Counties in Iowa. Omaha wasn't far behind, with a two-day total of 8.32 inches. Both dates, Aug. 19 and 20, saw daily record rainfall in Omaha. The 6.16 inches that fell Aug. 20 fell 0.3 inches shy of being the rainiest day in 147 years of record-keeping for Omaha. Winter continues to erode as rain and ice become more common or snows short-lived. Central Nebraska set records for rainfall in early and late December, with eastern Nebraska also seeing rainfall records late in the month.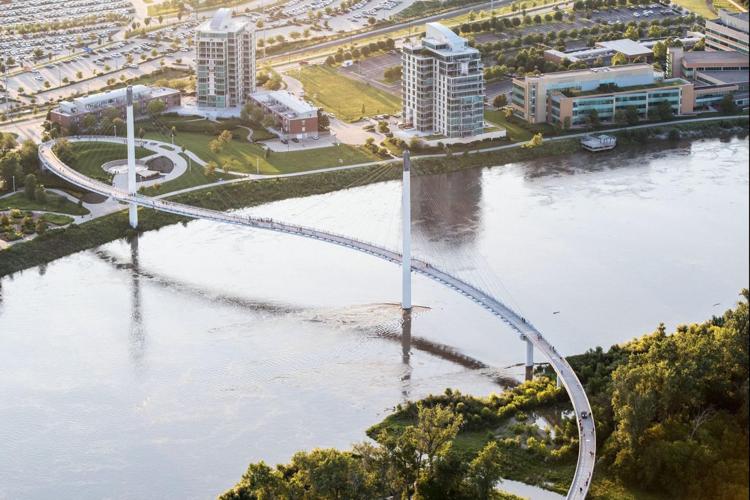 High water, flooding along the Missouri River
A number of other, equally consequential storms occurred this year. Several blizzards and snowstorms closed Interstate 80 at different junctures. There were outbreaks of tornadoes, some damaging, but none as devastating as years gone by.
And, of course, there was the crazy roller-coaster nature of Nebraska weather. Omaha went from its sixth-coldest April on record to second-warmest May, followed by eighth-warmest June and a remarkably cool July.
Sources for this story include the National Weather Service offices in North Platte, Hastings and Valley and World-Herald archives.