I love it when things are where they are supposed to be (according to me, ha). That's the case of Marlin Briscoe's statue, which has been moved from Baxter Arena to the UNO campus, just outside of Caniglia Field.
UNO officials moved it there recently, in an opening by a main sidewalk used by UNO students and beneath the bevy of trees behind one of the end zones. It's a great touch, putting the legend on campus for more to see, and also honoring the former UNO football program.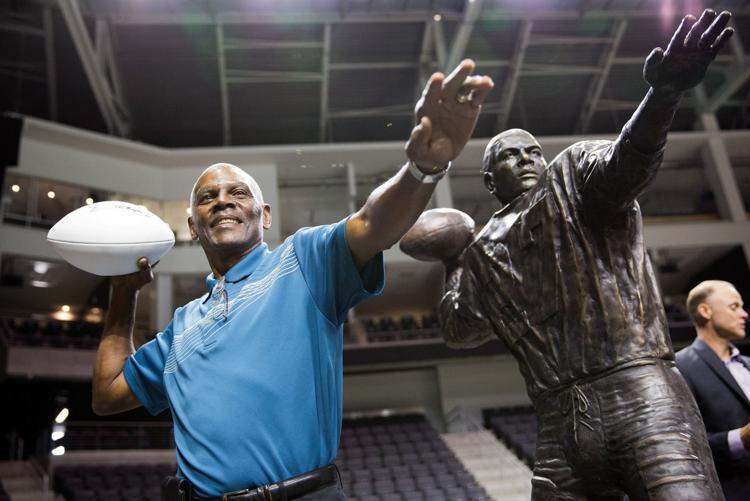 According to Associated Press writer Eric Olson, a UNO alum, the statue is the place where there used to be a bust of Al Caniglia, the former UNO football coach. That is, until someone stole the bust nearly 25 years ago. This statue will be a little harder to snatch.
Congrats to UNO on doing the right thing.
Now, let's put Gale Sayers' name on the Omaha Central football field, move Bob Boozer Drive to in front of the CHI Health Center and, while we're at it, put Bob Gibson Street next to TD Ameritrade Park.
Then maybe I'll be happy.
Sign up for World-Herald daily sports updates
Get the headlines from Creighton, Nebraska, UNO, high schools and other area teams.