UNO hall of famer Bob Gates was three seasons into his coaching career when 8-year-old Ethan Anderson began running the scoreboard at Maverick baseball games during the spring of 1980.
The oldest son of longtime UNO Sports Information Director Gary Anderson spent a lot of time growing up around Gates, who died Tuesday at age 92. In addition to working at the games, Anderson attended Gates' baseball camps in the summers and, eventually, played for him from 1992-95.
"With Coach Gates, there's 100 stories," said Anderson, now an assistant athletic director and sport administrator for baseball at UNO. "With all the guys that played for him, there's always a 'Gator' story."
Sign up for World-Herald daily sports updates
Get the headlines from Creighton, Nebraska, UNO, high schools and other area teams.
One that came to mind occurred at an offseason practice in the fieldhouse. Gates told his players that the budget was tight, so they couldn't afford to lose baseballs. A postpractice count ended up short.
The players informed the coach that some balls landed on top of the bleachers. There was no easy way to get to them so Gates, then in his 60s, stunned his guys by going Spider-Man up the side to find them.
"What if this guy falls?" Anderson recalled thinking, considering seeking help. "He was something else."
Gates never changed, his former player said, looking the same when he was 90 as he did at 50. And he always seemed to act much younger, according to his two children — daughter Kerry Nunn and son Casey Gates. Until last year, he was a regular on Big Band Mondays at the Ozone Lounge at Anthony's Steakhouse.
"He was a big dancer in his retirement years," Kerry said. "He never wanted a partner. All the young women wanted to dance with him because he danced like Fred Astaire. He was quite a good dancer."
Kerry, who lives in Seattle, went dancing with her father at a St. Patrick's Day party. He wore her out. And while she was sitting off to the side to rest, Gates danced with three other gals.
"He had so much joy and so much energy," she said. "And he really loved being around his grandkids."
Casey Gates said his father would host hitting practice in the yard for the neighborhood kids and held a dummy for his grandson to work on tackling drills when he was in his 80s. The elder Gates also attended a lot of games. One of the high school events they attended together still stands out to Casey.
"Dad did not always agree with the officials," he said. "And he started getting on this one official, and he was riding him pretty hard. At halftime, that official started walking toward us. And I thought he was going to kick us out.
"It turns out it was Bobby Herold, who was the UNO baseball coach after my dad."
Casey had no idea at the time if Herold knew who had been chirping at him. But Gates, who had Herold on his UNO staff as an assistant for a short time, spoke to his successor as if nothing had happened.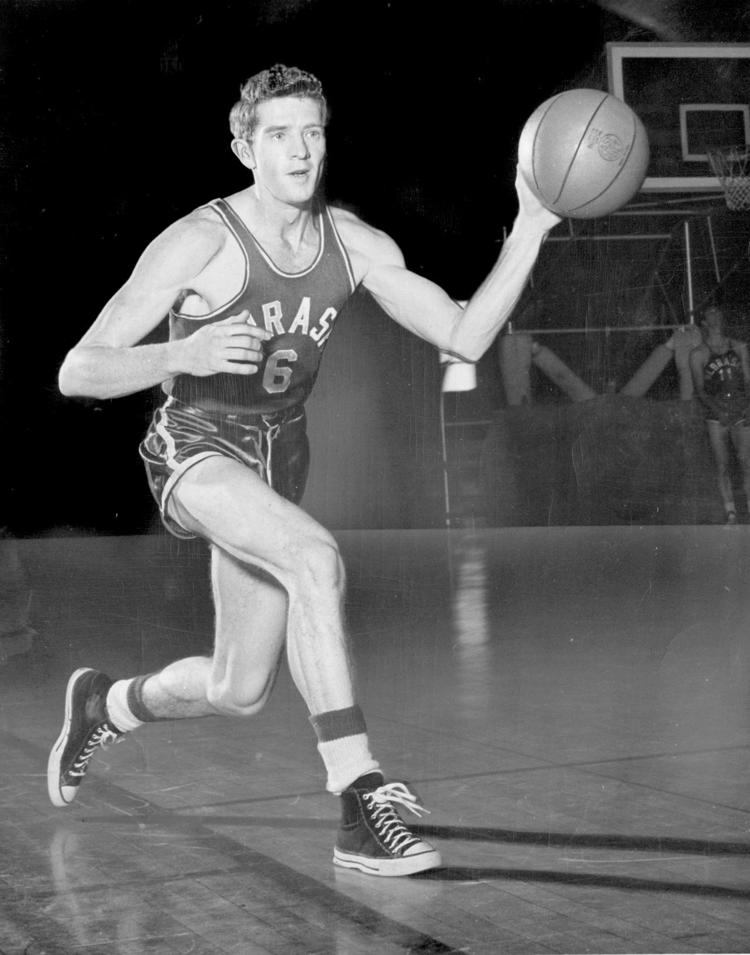 Gates, who played baseball and basketball at Nebraska, guided the Mavs to 464 victories from 1977-99. He retired as the program's all-time leader in wins before Herold passed him.
Before that, Gates coached state championship baseball, basketball and football teams at Omaha Holy Name — his alma mater — then served as an assistant in baseball and basketball at Nebraska. He was the athletic director, basketball and baseball coach at Pershing College in Beatrice for six years afterward.
UNO was Gates' final stop, where he shepherded the program through tough times. Baseball was to be cut by the school for budget reasons in the 1980s. But Gates saw that it wasn't, then battled through — shorthanded — to see the Mavs win again.
Anderson said if his coach hadn't stuck around, the best days for UNO baseball may have never come.
"Coach Herold took it to another level, but it took a lot to get it back to the position to where it was," he said. "We were down to not having a program or where it could've slipped. He built it back up to where it was an attractive job for Coach Herold. And then he took it that next step and had incredible success.
"It was a long process, and it took one to get to the other. I think it's important for people to understand the history of how we got there. There was a reason. Coach Gates was a big part of how we got there."
Gates was always detail-oriented, Anderson said. He didn't forget a thing, and he was often blunt.
"He was really an old-school kind of coach," Anderson said. "He was simple in a day and age when everything was complicated. He was such a good communicator. You knew exactly where you stood."
The visitation for Gates is 2 p.m. Sunday at the John A. Gentleman Mortuaries Chapel with a wake service set for 3 p.m. His memorial service is at 11 a.m. Monday at Holy Name Catholic Church.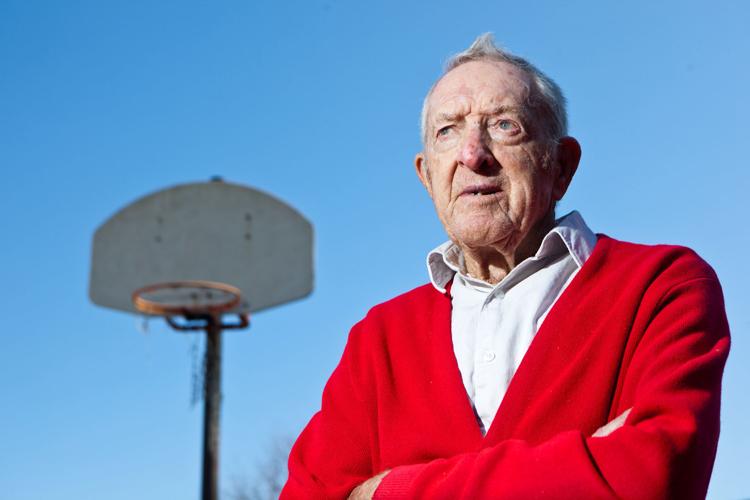 The Nebraska 100: Our greatest athletes
The Nebraska 100, originally selected in 2005 and then updated and re-ranked in 2015, came from a pool of nearly 500 names from the ranks of high school, college, amateur and professional sports from the past 140 years. Assistance came from a panel of veteran sports observers from across the state, with the newspaper's sports staff determining the final rankings.