WOMEN'S CARE
Bethlehem House
2301 S. 15th St.; 402-502-9224; bethlehemhouseomaha.org
Serving women who are homeless, pregnant and experiencing crises. Residential service with classes in parenting and financial, spiritual, emotional and physical health.
Nebraska Children's Home Society
4939 S. 118th St. (corporate office); 402-451-0787; nchs.org
Provides safe and loving care to children of all ages. NCHS reaches out to women and teens facing unplanned pregnancies; strives to build, strengthen and support adoptive, biological and foster families; provides early intervention programs; offers teen pregnancy prevention education; and ensures that children begin school ready to learn.
Women's Center for Advancement
3801 Harney St.; 402-345-6555; 24-hour domestic abuse/sexual assault hotline, 402-345-7273; wcaomaha.org
The WCA serves victims of domestic violence, sexual assault, stalking or human trafficking. Empowers women and their children to lead self-determined lives.
HOMELESS/FOOD BANKS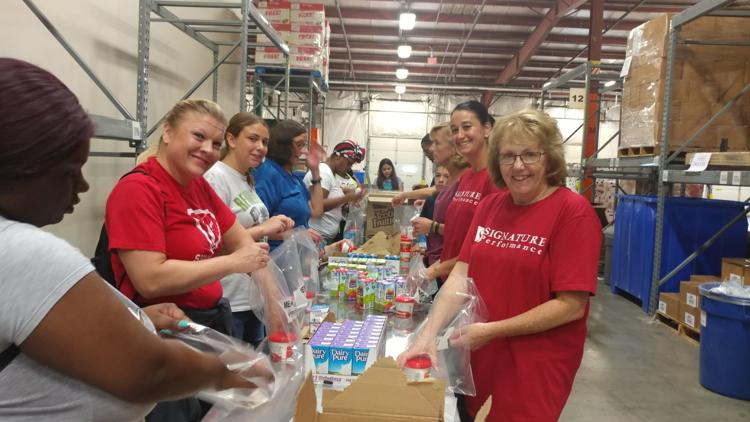 Food Bank for the Heartland
10525 J St.; 402-331-1213; foodbankheartland.org
Nonprofit distributor of food and products to area food pantries, soup kitchens, emergency shelters and other service organizations.
Heartland Hope Mission
2021 U St.; 402-733-1904; heartlandhopemission.org
A faith-based charitable organization providing food and clothing and promoting self-sufficiency for people in need in the metro area. South Omaha pantry hours: Tuesday, 6:30 to 7:30 p.m.; Thursday, 1:30 to 4 p.m.; Saturday, 9:30 a.m. to noon. Millard pantry, 5351 S. 139th St., open the second Saturday of the month, 10:30 to 11:30 a.m., and the last Wednesday of the month, 1:30 to 3:30 p.m.
Heart Ministry Center
2222 Binney St.; 402-451-2321; heartministrycenter.org
Nonprofit organization offering food pantry, clothing assistance services, case management services, women's self-sufficiency program and boys' mentoring. Also provides free medical and legal clinics in partnership with Creighton University. Dental services by appointment.
Juan Diego Center
5211 S. 31st St.; 402-731-5413
Latina Resource Center, 402-939-4625; ccomaha.org
Food pantry, microbusiness training and development and family-based immigration legal assistance. Houses the Latina Resource Center, which provides domestic violence services, life-skills services and parent mentoring for women. Operated by Catholic Charities of Omaha.
Least of My Brethren
St. Patrick Catholic Church, 508 Angus St., Gretna; 402-332-4444; stpatsgretna.org
Assists homeless by sponsoring a once-a-month breakfast, and collecting and distributing clothing and necessities. Also, picks up donated furnishings and drops off/sets up apartments for homeless.
The Micah House
1415 Ave. J, Council Bluffs; 712-323-4416; themicahhouse.org
An emergency homeless shelter located in Council Bluffs serving southwest Iowa, Sarpy and Douglas Counties. The Micah House provides a safe and nurturing environment with support services for families and individuals experiencing the crisis of homelessness.
Open Door Mission
2828 N. 23rd St. East; 402-422-1111; opendoormission.org
Open Door Mission is a Gospel Rescue Mission founded in 1954 that is committed to breaking the cycle of homelessness and poverty. The Open Door campus includes Lydia House Women & Family Center; Garland Thompson Men's Center; Rebuilding Lives Center; and Permanent Supportive Housing. Family outreach and donation centers in Elkhorn, Council Bluffs and on the mission campus.
Saving Grace Perishable Food Rescue
4611 S. 96th St., Suite 112; 402-215-6718; savinggracefoodrescue.org
The nonprofit collects excess perishable foods from 38 supermarkets, wholesalers, event venues, caterers, restaurants, schools and other food purveyors and delivers them the same day to local nonprofits that feed the hungry.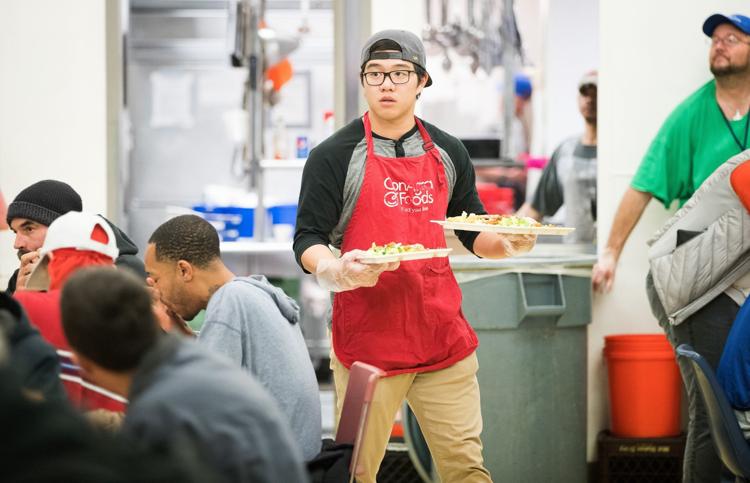 Siena/Francis House
1702 Nicholas St.; 402-341-1821; sienafrancis.org
Provides food, shelter and clothing to homeless families and individuals. Currently undergoing expansion to create a low-barrier overnight shelter with dining areas and additional space for men and women.
Tri-City Food Pantry
302 American Parkway, Papillion (Heartland Family Service building); 402-552-7061; tricitypantry.org
Serves residents of Ralston, La Vista and Papillion — in ZIP code areas 68046, 68127, 68128, 68133, 68136, 68137 and 68138 — by referral only from organizations, accredited agencies, churches and individuals. Run primarily by volunteers who assist clients, sort donations, stock shelves and bag groceries. Open Monday, Tuesday, Thursday and Friday (closed holidays). Food, toiletries and other household items. Pantry donations accepted year-round.
FAMILIES
American Adoption Congress
402-537-4387; americanadoptioncongress.org
Comprised of individuals, families and organizations committed to adoption reform. The congress represents and provides support to those whose lives are touched by adoption or loss of family continuity. Advocates legislation to grant every individual access to information about his or her family and heritage.
Boys Town
14100 Crawford St., Boys Town; 402-498-1300; boystown.org
Specializing in the care and treatment of children. One of the largest nonprofit, nonsectarian child and family care organizations in the country, it provides treatment for children with behavioral, emotional and physical problems. Operates a national crisis hotline, 800-448-3000.
Child Saving Institute
4545 Dodge St.; 402-553-6000; childsaving.org
Makes at-risk children safe and fractured families whole through programs such as foster care, early childhood education, independent living skills and adoption.
Children's Square USA
Offices in Iowa and Nebraska, main campus at North Sixth Street and Avenue E, Council Bluffs; 712-322-3700; childrenssquare.org
Educational classes and counseling services; child welfare emergency services; services for runaway and homeless youths, grades 1-12; behavioral health; special education; residential treatment for children and adolescents; family foster care; aftercare services for young adults who have aged out of foster care. Child care and preschool services also provided.
Heartland Family Service
2101 S. 42nd St.; 402-553-3000; heartlandfamilyservice.org
Programs address child abuse, domestic violence, poverty and homelessness, juvenile crime, early childhood development, mental health and addictions. Community services and centers. Multiple locations in Omaha, Sarpy County, Fremont and southwest Iowa.
Lutheran Family Services of Nebraska
124 S. 24th St., Suite 230; 402-342-7038; lfsneb.org
Offers mental health and substance abuse services for adults and teens; adoption, foster care and pregnancy counseling; early childhood intervention; parenting and family support; programs for returning veterans and their loved ones; refugee resettlement; and immigration legal services.
Nebraska Family Helpline
888-866-8660; nebraskafamilyhelpline.ne.gov
Free and confidential advice and assistance regarding family matters, issues and crises.
Omaha Home for Boys
4343 N. 52nd St.; 402-457-7000; omahahomeforboys.org
The nonprofit, founded in 1920, provides a behaviorally-based residential program for at-risk youth as well as transitional living and independent living programs for young men and women.
Project Harmony
11949 Q St.; 402-595-1326; projectharmony.com
Provides immediate and sensitive support to children who are victims or suspected victims of abuse and neglect, and their non-offending family members. Co-housing in one facility: Project Harmony, the Omaha Police Department-Child Victim/Sexual Assault Unit, and Nebraska Health and Human Services-Child Protection Services.
St. Martin de Porres Center
2111 Emmet St.; 402-453-6363; ccomaha.org
Educating and empowering families and senior citizens to improve their quality of life through senior services, a food pantry and community support and advocacy. Operated by Catholic Charities of Omaha.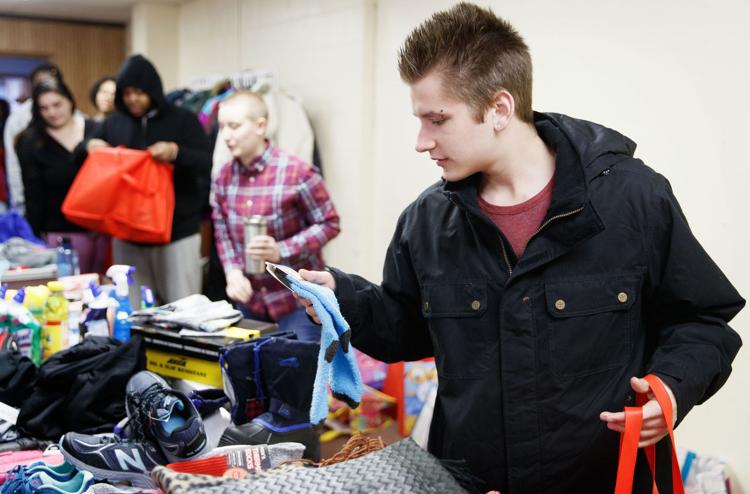 Youth Emergency Services
2679 Farnam St., Suite 205; 402-345-5187; yesomaha.org
YES helps homeless and at-risk youths get back on their feet. After meeting their immediate needs for food, shelter, clothing and safety, YES creates a support system to help them flourish.
HOUSING
Eastern Nebraska Office on Aging
4780 S. 131st St.; 402-444-6536; enoa.org
ENOA serves families in Douglas, Sarpy, Dodge, Cass and Washington Counties. Its role is to ensure that older adults have access to a continuum of services that help them to remain active, independent and in their own homes for as long as possible.
Family Housing Advisory Services
Main office, 2401 Lake St.; 402-934-7921
3605 Q St.; 402-546-1013
10 S. Fourth St., Council Bluffs; 712-322-4436
Nonprofit, certified, comprehensive housing agency. Services range from prevention of homelessness to attaining home ownership.
Habitat for Humanity
1701 N. 24th St.; 402-457-5657; habitatomaha.org
Nonprofit Christian organization that relies on community volunteers to partner with low-income families to build and renovate homes.
Project Houseworks
2316 S. 24th St.; 402-965-9201; projecthouseworks.org
Formerly Rebuilding Together Omaha. Preserves and revitalizes homes and the community, ensuring that low-income elderly homeowners live in warmth, safety and independence. Has programs to respond to serious emergency needs.
IMMIGRATION
Consulado de Mexico
7444 Farnam St.; 402-595-1841; consulmex.sre.gob.mx/omaha/#popup
Headquartered in Omaha; serving Nebraska and Iowa. Passport, visa, identification card and protections information and other services.
International Center of the Heartland
1941 S. 42nd St., Suite 402; 402-536-3500; lfsneb.org/service
A program of Lutheran Family Services of Nebraska providing social services to new Americans and serving as an educational resource to employers and human service providers. New American populations include immigrants, refugees, human-trafficking victims, foreign parolees and asylum seekers.
Latina Resource Center
5211 S. 31st St.; 402-939-4625; ccomaha.org
Located inside the Juan Diego Center. Services for Latina women, including basic English instruction, health and family-life education, nutrition and parenting classes, support groups, domestic violence counseling.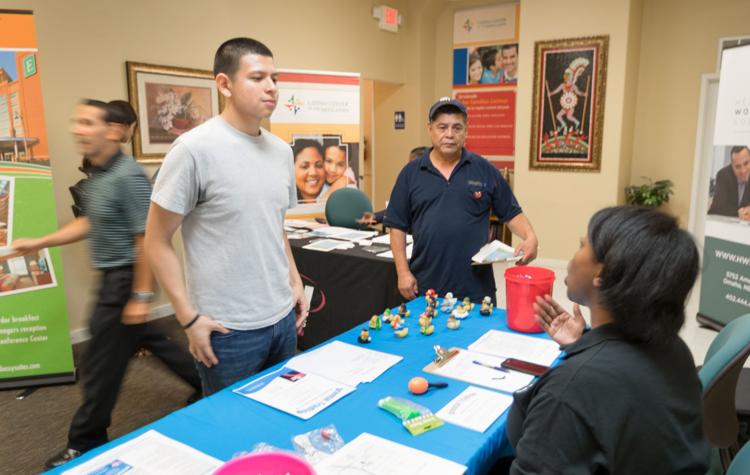 Latino Center of the Midlands
4821 S. 24th St.; 402-733-2720; latinocenterofthemidlands.org
Nonprofit center provides basic adult education; student and parent engagement services in the public schools; social services navigation; basic needs assistance; legal and immigration services. Bilingual staff.
Omaha Together One Community
3647 Lafayette Ave.; 402-344-4401; otoc.org
Multi-ethnic, interfaith group seeking to strengthen community through leadership seminars, research, public discourse and collective action. Located in Augustana Lutheran Church.
Refugee Empowerment Center
3610 Dodge St., Suite 100; 402-554-0759; refugeeempowerment.org
The center helps resettle and empower refugees to become self-sufficient through direct services and educational programs. It aims to build relationships and a cross-cultural understanding between the Omaha and refugee communities. English instruction, driver training, employment services, financial literacy, health education, parenting classes and more.
Urban League of Nebraska
3040 Lake St.; 402-453-9730; urbanleagueneb.org
Community-based movement devoted to empowering African-Americans through education, job training, family programs and more.
U.S. Citizenship and Immigration Services
1717 Ave. H, 800-375-5283, 402-633-4000; uscis.gov
The Omaha district office provides immigration-related services in Nebraska and Iowa. By appointment only, made online.
OTHER
Abide
3223 N. 45th St; 402-455-7807; abideomaha.org
An inner-city, nonprofit organization with a mission to transform the inner city, one neighborhood at a time. Abide focuses on a holistic approach to develop healthy neighborhoods and neighbors.
Alzheimer's Association
11711 Arbor St., Suite 110; 402-502-4300; alz.org/nebraska
Voluntary health organization dedicated to Alzheimer's care, support and research. Sponsors The Longest Day on June 21 to raise funds and Alzheimer's awareness. Operates a 24-hour hotline, 800-272-3900.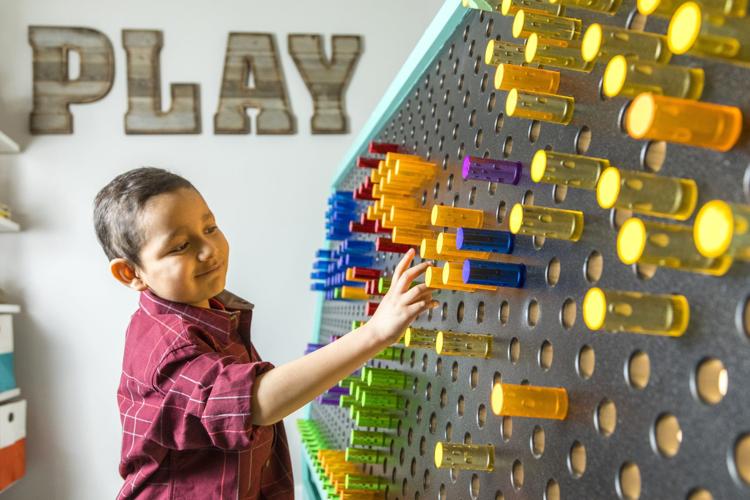 Angels Among Us
3858 Jones St., Suite A; 402-934-0999; myangelsamongus.org
Support organization raises funds and awareness for families with children with cancer. Works in cooperation with Children's Hospital & Medical Center and Nebraska Medicine to identify families in need and reduce their financial burden so they can focus attention on their children. Angels Among Us, in spring 2019, moved its offices to the newly expanded Ronald McDonald House Charities in Omaha in a collaboration of hope and help under one roof.
Center for Holistic Development Inc.
6659 Sorensen Parkway; 402-502-9788; chdomaha.org
Professionals offer assessment and counseling, crisis intervention, group support, parenting and other helpful life-skills-building programs. Outpatient counseling and other support and educational services available.
Community Health Charities of Nebraska
212 S. 74th St., Suite 205; 402-614-8500; chcne.org
Represents partnership of 22 health charities working to improve the health and wellness of Nebraskans through a workplace giving campaign. Connects employees to health and wellness information, volunteer opportunities and the ability to direct donations to the local health charities of their choice.
Good News Jail and Prison Ministries
Douglas County Criminal Justice Center: 1709 Jackson St.; 402-599-2597
Douglas County Correctional Center: 710 S. 17th St.; 402-599-2294
Sarpy County Jail: 1208 Golden Gate Drive, Papillion; 402-593-2178
Pottawattamie County Jail: 1400 Big Lake Road, Council Bluffs; 712-890-2245
Chaplains provide a variety of Bible-based programs for inmates, staff and families.
Goodfellows
1314 Douglas St.; 402-444-1388; goodfellowsomaha.org
The Omaha World-Herald Goodfellows Charity assists people with one-time, urgent needs that cannot be met through other sources. Emergency rental and utility assistance, holiday meals and shoe and clothing funds for families, individuals and underprivileged children. Because the World-Herald covers all administrative costs, 100% of every dollar donated goes directly to those in need.
Heartland Equine Therapeutic Riding Academy
10130 S. 222nd St., Gretna; 402-359-8830; hetra.org
Offers therapeutic horse riding and carriage driving, hippotherapy and a veterans program. Serves both children and adults with disabilities such as cerebral palsy, spina bifida, muscular dystrophy, cystic fibrosis, brain tumors, head or spinal cord injuries, visual or hearing impairment, autism, developmental delays and strokes. Offers summer camps.
Hogan's Junior Golf Heroes
Steve Hogan Golf Course: 6315 N. 30th St.
Administrative offices: Hogan's Junior Golf Heroes — The First Tee of Omaha; 12020 Shamrock Plaza, Suite 200; 402-679-3433; thefirstteeomaha.org
Youth development organization and nonprofit chartered by the World Golf Foundation to deliver golf and life skills programming to youths in the Omaha area. Mission is to impact the lives of youths by providing educational programs that build character, instill life-enhancing values and promote healthy choices through golf. Summer programming sites include the Steve Hogan Golf Course at Miller Park and Spring Lake Golf Course.
Jewish Federation of Omaha
333 S. 132nd St.; 402-334-8200; jewishomaha.org
Umbrella organization that fosters a positive Jewish environment in which to build, strengthen and preserve Jewish identity and traditions. Includes the Jewish Community Center, Jewish Social Services, Institute for Holocaust Education, the Jewish Press, the Anti-Defamation League and Jewish Family Service.
Merrymakers Association
12020 Shamrock Plaza, Suite 200; 402-778-4846; merrymakers.org
Nonprofit organization dedicated to brightening the lives of seniors and elderly through professional musical entertainment. Visits care centers each month and performs a variety of quality performances to encourage active participation, increase social interaction and spark memories.
Aksarben Foundation
7101 Mercy Road, Suite 320; 402-554-9600; aksarben.org
A civic and philanthropic organization with a mission to "leverage collective business leadership to build a more prosperous Heartland." Activities are designed to promote community enhancement, youth development and heartland development. Funds and awards needs-based scholarships, promotes cultural heritage through community celebrations, agricultural education programs and youth events. Honors community leaders, and engages regional and national leaders in education and agriculture.
Nebraska Department of Health and Human Services
Lincoln main office: 402-471-3121 Douglas County offices: 5211 S. 31st St., 402-595-1787 1313 Farnam St., 402-595-2890 1500 N. 24th St., Suite 102, 402-595-3700
Government agency responsible for coordination, funding and oversight of state behavioral health services, child welfare, adult protective services, developmental disabilities, economic assistance programs, Medicaid and public health including the licensure of health and other professions and facilities, as well as state veterans homes.
Nebraska Department of Veterans Affairs
301 Centennial Mall South, 4th floor, Lincoln; 402-471-2458; veterans.nebraska.gov
Information on veterans' rights and benefits, Nebraska's veterans homes, county offices and links to other federal and state sources of information.
Nebraska Humane Society
8929 Fort St.; 402-444-7800; nehumanesociety.org
Provides services for all pet basics. Offers behavioral advice, animal shelter, animal control, a low-cost spay-neuter center, obedience classes and adoption.
Omaha Police Foundation
402-345-5401, ext. 102; omahapolicefoundation.org
Works to ensure that Omaha's officers have the training and equipment they need to prevent crime, save lives and make the city a safer place.
Omaha Public Library Foundation
215 S. 15th St.; 402-444-4589; omahalibraryfoundation.org
Raises funds and advocates for the Omaha Public Library.
Outlook Nebraska
4125 S. 72nd St.; 402-614-3331; outlooknebraska.org
Empowers people who are blind or visually impaired to achieve their life goals through employment, workplace training and recreational and cultural opportunities. Operates a manufacturing facility where nearly 60 percent of the workforce is legally blind.
Radio Talking Book Service
7101 Newport Ave., Suite 205; 402-572-3003; rtbs.org
Serving people with visual or physical disabilities that prevent them from reading printed material. Nebraska's only audio and information reading service. Lends radios free of charge. Serves Nebraska and southwest Iowa.
Ronald McDonald House Charities of Omaha
620 S. 38th Ave.; 402-346-9377; rmhcomaha.org
Serves families who live 35 or more miles away and have a child age 21 or younger being treated in an Omaha-area medical facility. Provides a home away from home, comfort and hope; utilizes partners to ensure that families have everything they need — home-cooked meals, financial assistance, educational resources, etc. — to focus on the health of their children. $10.3 million expansion campaign doubled the facility's size in 2019 and created space for collaborative partner Angels Among Us, which offers financial assistance to families with children fighting cancer.
Salvation Army
Divisional headquarters: 10755 Burt St.; 402-898-7700; salarmyomaha.org
Evangelical Christian ministry offering transitional housing, mental health services, adult rehabilitation center for men, food pantry, disaster-relief programs, health and fitness programs and more.
Sequels
Council Bluffs locations: 1836 Madison Ave.; 712-256-6300 717 W. Broadway; 712-256-9985; hopenetministries.org
Part of Hope Net Ministries. A nonprofit, faith-based organization providing families and individuals with the tools and resources they need to break the cycles of addiction and poverty. Volunteer-run thrift store sells used clothing, toys, household goods, furniture, jewelry and linens.
Stephen Center
2723 Q St.; 402-715-5442
Thrift store: 5128 S. 24th St.; 402-614-1017
Drug and alcohol rehabilitation center, emergency shelter for homeless men, women and children, thrift shop, transitional living program and permanent supportive housing.
Take Flight Farms
1004 Farnam St., Suite 400; 402-930-3037; takeflightfarms.org
Offers equine-assisted therapy and learning programs for those with social or mental health needs, including anxiety, eating or behavioral disorders, divorce, grief and loss, and more.
United Way of the Midlands
2201 Farnam St.; 402-342-8232; uwmidlands.org
Focuses the efforts of many to help neighbors stand strong — by addressing basic needs and fostering success in the classroom and the workplace.