Interiors
Firm design otherwise.
Entry Plywood House
Location Lincoln
Owner Withheld at owner's request
Photographer Michael Harpster
Summary The Plywood House is a renovation of a finished attic space within a single-family home originally built in 1912. The design transforms a series of uninhabitable spaces created by the home's sloped ceilings and irregular floor plan geometries into custom storage and display elements. The design attempts to foreground this previously underutilized space by highlighting the unique aesthetic character of each new infill element. Aspen veneer plywood serves as the primary material throughout the project but is detailed in disparate ways in order to realize distinct aesthetic effects.
Jury comments This little house project exhibits incredible constraint in plan and in palette. Each element is carefully placed within the light-filled, clean volume. The stair and headboard have a dialogue in their texture and color that provide a subtle contrast to the white surfaces.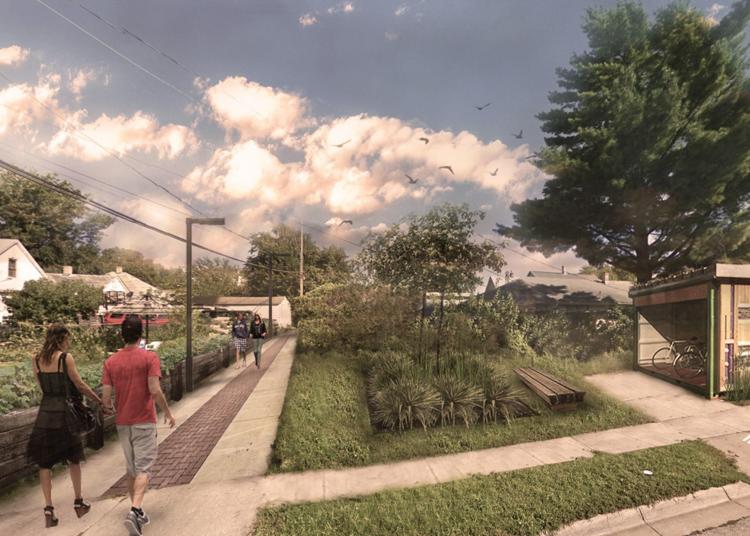 Unbuilt
Firm HDR
Entry Alley [RE]THINK
Location Omaha
Owner Highland South/Indian Hills Neighborhood Association
Summary A pilot project for the National Parks Service-Healthy People Healthy Parks Initiative, Alley [RE]THINK seeks to bring active and healthy outdoor spaces to inner-city neighborhoods throughout the country. The project is located in Omaha's diverse and culturally rich inner-city suburban neighborhood of Indian Hills. Understanding the positive benefits of natural areas, and healthy environments, Alley [RE]THINK brings active and healthy living through revitalization of currently abandoned alleys. The alley space is thought of in terms of public park, gathering space, bike trails and learning zones. Incorporating permeable pavement, rain-water retention systems, native plants and railroad tie material throughout, the neighborhood will have a diverse opportunity to learn, and be connected to the environment and history of the place.
Jury comments This conceptual approach attempts, with success, to create a collection of linked community spaces that can act as a stand-in for the more traditional park open spaces. We mostly appreciated the impact that this project can have with minimal built forms and limited resources. The varied nature of the opportunities could mean that residents get to direct what activities take place within the space.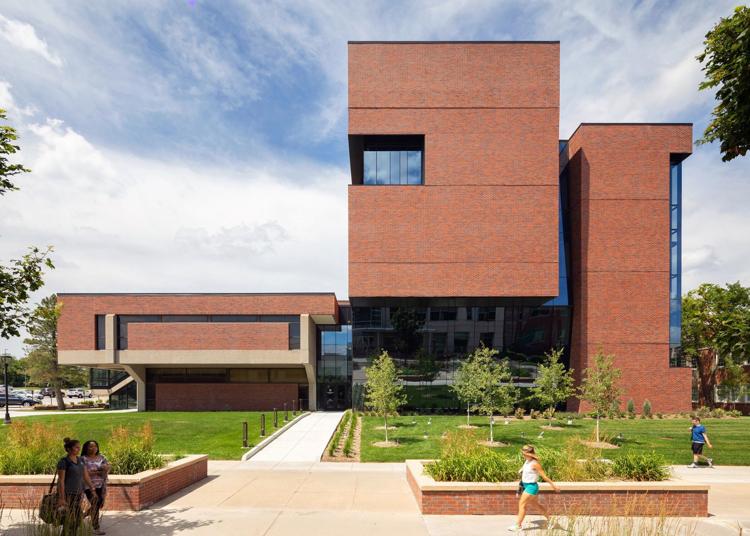 Masonry
Firm HDR
Entry Strauss Performing Arts Center
Location Omaha
Owner University of Nebraska at Omaha School of Music
Photographer Dan Schwalm
Summary Forty-five years after the initial project, the addition completes the plan horizontally and breaks into the sky vertically with a four-story structure. A simple volume modulated by internal function quietly relates to the surrounding structures by datum, proportion and composition.
Jury comments The architectural massing elevates volumetrically; the masonry is lifted in a playful move that contradicts the typical weighty expression of brick. The auditorium space is modest but capitalizes on the views past the performance stage and again, using masonry in an unexpected way to create interest and acoustical variation within the space.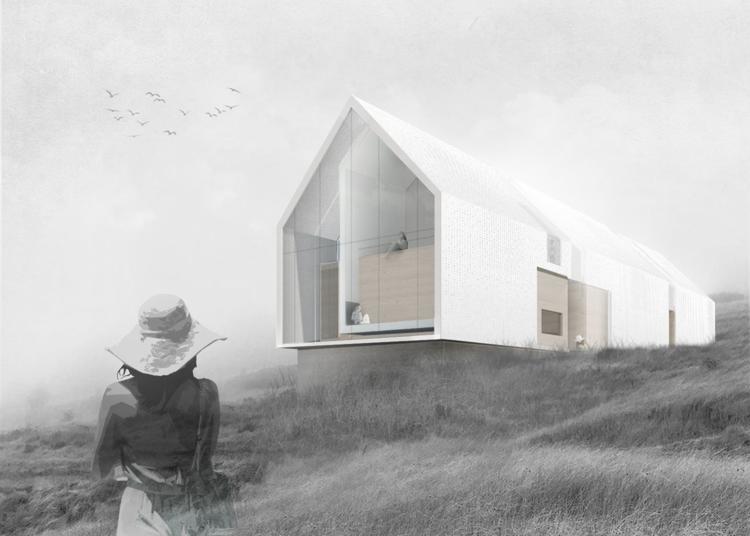 Emerging Architects Unbuilt Architecture
Student Hannah Schafers
Entry The Cloud House
Location Schuyler, Nebraska
Summary Children occupy space in uncommon ways; attempting to inhabit a space that is atmospherically, tangibly and materialistically different from the everyday norm. This project investigates the relationship of mundane (typical housing program) and whimsical (programmatically a retreat space) in domestic architecture. The reimagined type of domesticity explores a sensual and experience-based approach to create an atmospheric, unique space.
Jury comments We enjoyed reviewing this project. The concept highlights a contrast between the mundane spaces of everyday living and the more relaxed or "whimsical" spaces that exist within the lofty spaces above. The presentation is very clear; something that is critical to demonstrate conceptual ideas.