The College Football Playoff semifinalists went into Saturday with a combined 51-1 record this season.
The one loss is a game Adam Holtorf won't forget.
"That OU game was one of the top highlights of my career, just because of how we went about our preparation for that game and how we responded to some adversity early in that game," said Holtorf, a Seward High School graduate who has been Kansas State's starting center the past three years. "The win was special, but how we went about our preparations and our execution on game day made it extra special."
Playing on its home field, Kansas State dug itself a 10-0 hole before the Wildcat offense scored on eight straight possessions. That made it 48-23 early in the fourth quarter before the Wildcats held on for a 48-41 win.
That helped the Wildcats go 8-4 this fall and earn a Liberty Bowl matchup against Navy. Kickoff is at 2:45 p.m. Tuesday.
Holtorf was part of bowl victories in 2016 and '17, but the Wildcats missed a bowl last season when they went 5-7. Bill Snyder retired as coach after the season, having won 215 games in 27 seasons with the Wildcats.
"The biggest thing I learned from Coach Snyder is that it doesn't matter who you are on the field," Holtorf said. "The idea of being a whole student-athlete — being involved in the community, being a leader in the classroom — was something I really learned from him and took to heart throughout my career here at Kansas State."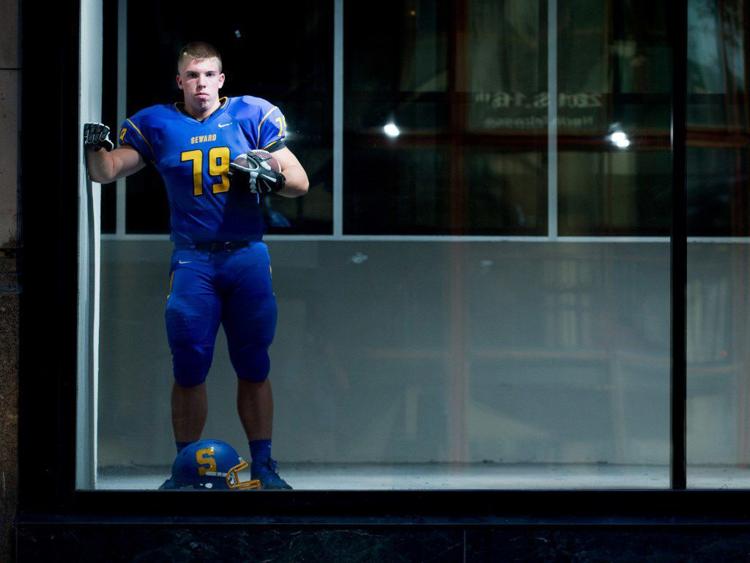 The 6-foot-4, 302-pound Holtorf has been as good off the field as on it. He has made 37 straight starts at center, helped the Wildcats average 189 yards rushing per game this season and was honorable mention All-Big 12.
Off the field, the three-time Academic All-American was the Big 12 football scholar-athlete of the year and was one of 12 finalists for the Campbell Trophy, which is considered the academic Heisman.
"To be recognized for that was an extreme honor," said Holtorf, who earned his bachelor's degree in agribusiness last December and is on track to complete his MBA in May. "From a fit academically and athletically, it's went really well."
Holtorf is one of 27 seniors on K-State's roster. They had to adjust not only to a new coach in Chris Klieman, who won four FCS national titles at North Dakota State the previous five years, but also to nearly an entire new staff.
One of the coaches who followed Klieman from North Dakota State was offensive line coach Conor Riley, an Omaha Creighton Prep graduate who played football at UNO. Riley said Holtorf's experience has helped smooth the transition.
"Our center has to do a lot of communications, so the experience and knowledge that Adam has is huge," Riley said. "The things that make him special, besides his physical attributes, is how sharp a football player he is, how savvy he is, how much he understands blocking schemes and protection."
Riley actually recruited Holtorf for North Dakota State when he was making his college decision. Holtorf was offered by Kansas State days before he was scheduled to make an unofficial visit to Fargo. Riley figured with the Power Five offer, Holtorf would bypass the visit, but he still wanted to make the trip.
"That said a lot about his character," Riley said. "How fortunate am I to have that opportunity (to coach him)? We joked early on about how things work out."
Holtorf is looking forward to the Liberty Bowl, but he's also weighing whether he'll pursue a pro career. He's projected as a late-round pick in some NFL mock drafts.
Riley thinks Holtorf would be an asset on that level.
"With him playing the center position, he'll have the ability to pick up NFL offenses quickly. He'll go in there and work his tail off," Riley said. "I think NFL teams would be missing out because of the type of young man he is."
---
All-Nebraska football teams through the years