Matt Longacre never dreamed of playing in the NFL growing up. He didn't have a favorite pro team or athlete.
He actually thought his future might be in soccer and played the sport year-round. Then in eighth grade, peer pressure intervened.
"Everybody else was playing football," Longacre said. "So I was like, 'Well, so I should play, too.' "
Thirteen years later, the former standout at Millard West and Northwest Missouri State is preparing for the Super Bowl. The backup outside linebacker for the Los Angeles Rams will see the field on kickoff returns and possibly on defense in the biggest game of his career.
Longacre has always been a winner — he celebrated a Class A state title with the Wildcats in 2008 and an NCAA Division II championship with the Bearcats in 2013 — but his path to the grandest stage in sports held longer odds than any of this weekend's Las Vegas prop bets.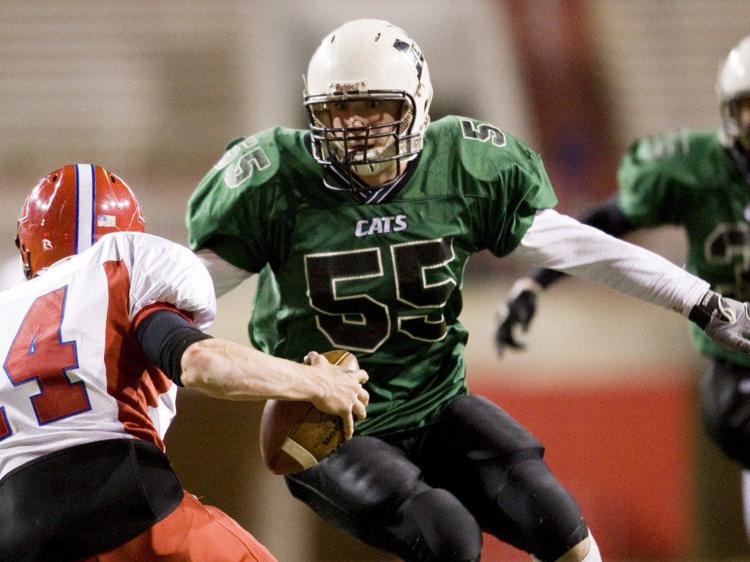 While one of Longacre's current teammates, Ndamukong Suh, was threatening to win the Heisman Trophy at Nebraska in 2009, the All-Nebraska pick was whittling his college choices down to North Dakota, UNO and Northwest Missouri State. Though he was a Husker fan and attended a walk-on day during the Bo Pelini regime, he said the Huskers never gave him a real chance.
"I would never have walked on to Nebraska," Longacre said. "In my opinion, I wasn't going to be given an opportunity to play. So that's what led me to Northwest, a top-tier program in Division II. (Nebraska) didn't really give me a shot and realistically I probably wouldn't have gone there if they did."
So the defensive end relocated to Maryville, Missouri, where he blossomed into a two-time first-team All-American. A two-time captain, his words carried weight in the locker room. On the field, he stonewalled ball carriers and thrived in third-down situations as coaches moved him around to match up against an opponent's weakest lineman.
"His last two years there, he was damn near unblockable," said Adam Dorrel, the former Bearcat coach now at Abilene Christian. "He made life hell on people. He really did."
Dorrel said he won't forget the detailed way Longacre prepared for games. Thorough in video study, unrelenting at practice and disciplined in caring for his body, he played injured and refused to sit out workouts "even when he probably should have."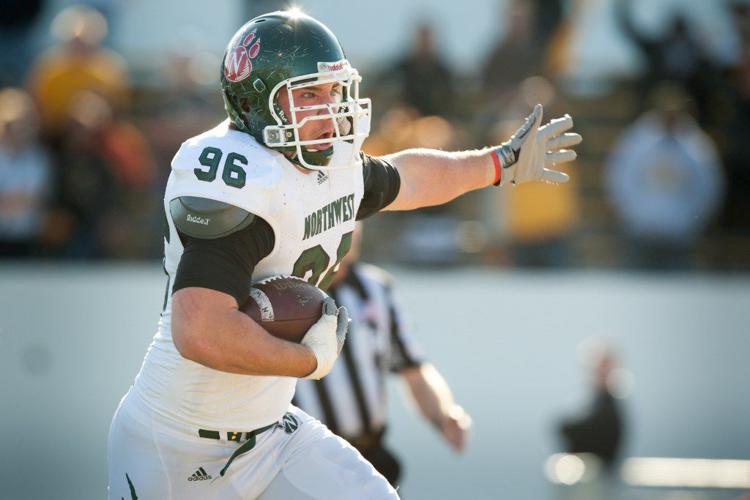 Longacre signed with the Rams as an undrafted free agent in May 2015 then was signed from the practice squad six months later. He broke out in 2017 under new defensive coordinator Wade Phillips, who moved the 6-foot-3, 265-pound Longacre from end to a stand-up linebacker for the first time in his career while the Rams shifted to a 3-4 scheme.
"I wasn't sure how it was going to go, but I love the position," Longacre said. "It's one of the better defenses to be in for my skill set, so it's been an awesome opportunity being able to learn from him."
Injuries and roster movement have limited Longacre to 17 tackles in 14 games this year after logging 27 tackles (including 5 1⁄2 sacks) in 14 contests last season. A biceps injury wiped out most of his fall camp, and the Rams traded a pair of draft picks to Jacksonville in October for Dante Fowler, who took over starting duties. Fowler's spin and hit on New Orleans quarterback Drew Brees as he threw in overtime led to an interception and eventual Rams win in the NFC title game.
Longacre, who has already overcome myriad ailments over the years including a torn rotator cuff, torn labrum, partial UCL tear and back surgery, said no obstacles keep him down for long.
"My biggest motivation is probably fear of failure," Longacre said. "You have all these people rooting for you and you don't want to let people down. So that's what pushes me internally, fighting back and being able to play and have other people be able to experience it with me."
Nebraska natives Mark and Kathy Longacre have followed their 27-year-old son throughout the playoffs, and will be somewhere high above an end zone Sunday in Atlanta. The couple now lives in Rapid City, South Dakota, and continues to marvel at how their soccer-loving kid from Omaha could soon add a Super Bowl ring to his championship jewelry collection.
"He doesn't necessarily like being in the limelight — definitely doesn't seek the limelight," Mark Longacre said. "I think I've enjoyed the way he handles success and how he's grown. He probably couldn't have picked, in my mind, a better route to get to the NFL and for what he'll be able to sustain all his life."
Sign up for World-Herald daily sports updates
Get the headlines from Creighton, Nebraska, UNO, high schools and other area teams.
The Nebraska 100: Our greatest athletes
The Nebraska 100, originally selected in 2005 and then updated and re-ranked in 2015, came from a pool of nearly 500 names from the ranks of high school, college, amateur and professional sports from the past 140 years. Assistance came from a panel of veteran sports observers from across the state, with the newspaper's sports staff determining the final rankings.