The first bunch of players for Omaha's new professional soccer team, Union Omaha, has a strong international flavor, standouts from several U.S. colleges and local talent, including former UNO star Xavier Gomez.
Union Omaha announced Tuesday that it has signed its first 13 players. The majority of them have experience in USL League One, the league to which Union Omaha belongs, or a notch higher in the USL Championship league.
The team announced the players one-by-one Tuesday in a series of social media posts it called "Signing Day." It started with the youngest, Tobias Otieno, who is from Kenya, where he plays professional soccer in the Kenya Premier League and is on the under-23 Kenya national team. It progressed to the oldest, Ethan Vanacore-Decker, from the Swope Park Rangers (now known as Sporting Kansas City II) in the USL Championship league.
The international flavor and local connections are intentional, Union Omaha coach Jay Mims said.
The team will showcase diversity. "Soccer is the world's sport. Everybody plays it," Mims said.
He wants the local athlete representation on Union Omaha to be like it was when he coached at UNO and before that was an assistant at Creighton.
"Not just local players on the team, but local players who are integral parts of the team" who make major contributions to its success, Mims said.
Gomez played for Mims at UNO when the Mavericks won Summit League regular-season championships in 2014 and 2016, and the conference tournament in 2017. Gomez played in Michigan last season for the Lansing Ignite in the USL, but the team folded.
"I'm very excited; I can't wait to get the season rolling," Gomez said Tuesday. "There's no other team that I'd rather pick than Omaha. ... I played here four years and I fell in love with this place. I'm looking forward to giving back to Omaha."
Gomez is one of two players with local ties announced Tuesday. Damia Viader was a high-scoring defender for Iowa Western in 2019. He's originally from Barcelona, Spain.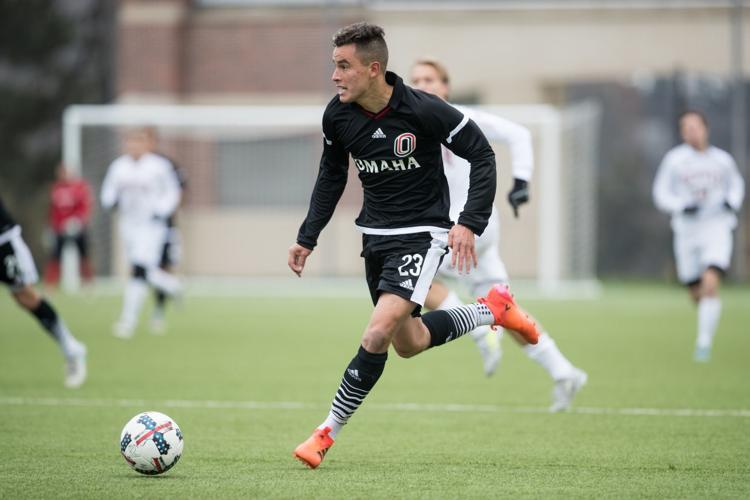 Vanacore-Decker is one of four inaugural Union Omaha players who played at the USL Championship tier. Juan Mare formerly played for Real Monarchs in Salt Lake City. Nathan Aune, who played college soccer at Seattle University, comes to Union Omaha from Reno 1868. Former Indiana University standout Austin Panchot most recently played for North Carolina FC.
Panchot, from Missouri, said Mims' St. Louis ties helped connect them. Panchot, whose Indiana teams won the Big Ten twice and made it to two College Cups, said Mims' approach to the game attracted him to Omaha.
"We have similar views on playing style and values on the pitch," Panchot said.
Omaha fans can expect an exciting brand of soccer from a high-pressing team that never takes a play off, he said.
"We're going to be an exciting team," Panchot said.
Christian Molina comes from El Salvador via Northern Illinois University, where he was an All-Mid-American Conference player. Molina is on the U-23 El Salvador national team.
Former University of Wisconsin-Milwaukee standout Evan Conway played last year for the Ventura County Fusion in USL League Two.
Jacob Crull played for the Charlotte Eagles in USL League Two after his Spring Arbor University career, in which he was a two-time NAIA All-American.
Two players are joining Union Omaha from South Georgia Tormenta FC in USL League One. They are Kobe Perez, who played in college at Mercer University, and Daltyn Knutson, from the University of Central Arkansas.
Elma Nfor played with Gomez for Lansing Ignite. One of his four goals last season made ESPN's "SportsCenter" Top 10 plays.
USL play is a much higher level than college soccer, Gomez said.
"It's faster-paced, stronger, you have a lot of guys who are very experienced, very skilled, very professional," Gomez said. "Mims is a really good coach. He's putting together a really good team. The Omaha fans can expect a lot of good things from this team. ... Can't wait to get it started."
Mims hopes the team, its diversity and local ties will help build soccer in Omaha. Regardless of background, the players Union Omaha is signing will share common characteristics, Mims said.
"They're going to be passionate," he said. "There's a toughness about them. There's definitely an inner drive. Playing in this league, they're not making a lot of money, so they have to have an inner drive."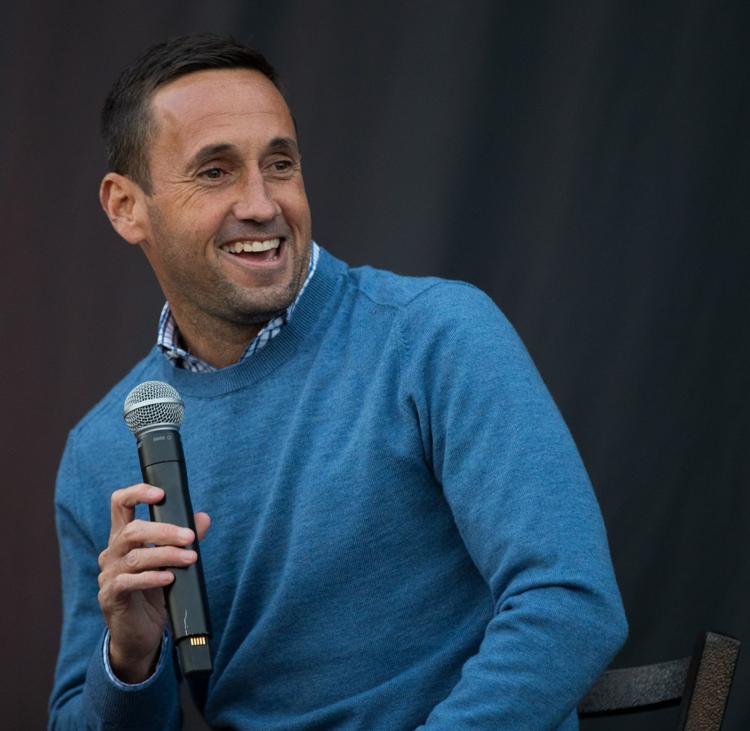 The team's choosing "savvy, intelligent players who can figure out how to score a goal, win a game, hold on to a lead," Mims said.
More players will be signed, Mims said. The total size of the roster is yet to be determined. The team will begin practicing in early February. The season begins in March.
Union Omaha will play in USL League One, two levels below Major League Soccer. The team will play its home games at Werner Park, home of the Omaha Storm Chasers.
"The hope is to have the core of the team and the identity of our team before March 27," when the team plays its first game in Miami. Union Omaha's first home game will be April 25. The team says it has sold more than 1,300 season tickets so far.
The roster's likely to change over the course of the nine-month season. Mims said he's excited to have the first 13 signed — enough to field a team of 11 players now.
"It's fun to be able to announce these signees," he said. "We have enough to play a game tomorrow."