John Frillman came to Happy Hollow Club in 1966 and never left.
Along the way, the PGA Professional was a mentor to amateurs and pros alike.
For 18-time women's state champion Susan Marchese and current Happy Hollow pro Mike Antonio, Frillman was a father figure.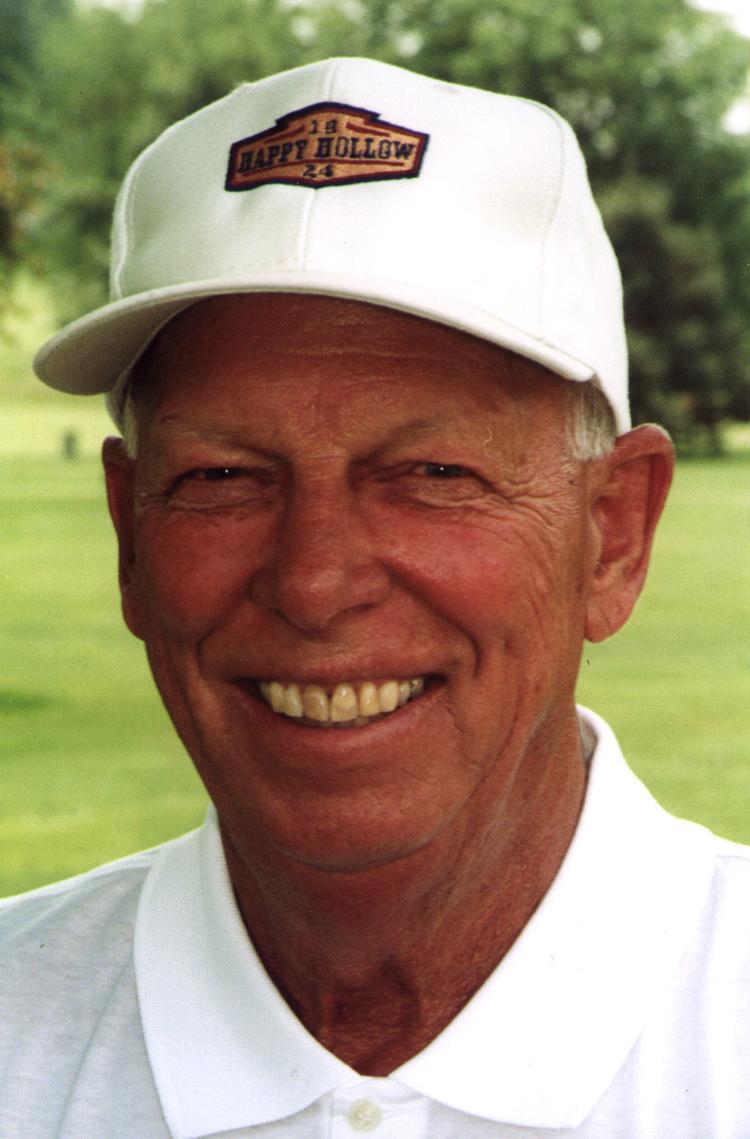 "He cared about the people he was helping," Marchese said. "I guarantee he gave so many lessons he never took a dime for."
Said Antonio: "John was the ultimate golf professional. I live the life I live because he was a big part of making that happen. He taught me many lessons about life."
Frillman died Thursday. He was 83. A memorial service will be from 6 p.m. to 8 p.m. Tuesday at Heafey Hoffmann Dworak Cutler, 7805 West Center Road.
Born in Melrose Park, Illinois, Frillman grew up in the Chicago suburbs. While in the U.S. Army, he was the No. 1 golfer on the Fort Knox team that took second in an all-Army competition. He started his pro career by working at golf clubs around Chicago and played the PGA Tour from 1960 to 1964. He tied for seventh at Hartford in 1961.
While at Happy Hollow, he played in seven PGA Championships and the 1973 U.S. Open. He won the Nebraska PGA section championship six times and the NPGA seniors championship seven times while being named player of the year four times and pro of the year in 1972. He played the PGA Champions Tour for part of the 1988 season.
His 36 years at Happy Hollow — he retired in 2001 — remain the longest tenure at a private club in the Nebraska section. Happy Hollow gave him a membership as a retirement gift and he'd play golf, eat lunch often with Antonio and play cards.
"He did a great job for Happy Hollow Club. He represented it well,'' Antonio said. "He and his wife, Judy, had a strong relationship and they worked together here a long time. To be there 36 years is not an easy task anywhere, but he made it look easy.
"The members loved the guy. He had an infectious smile and a big personality. Yet he could be pretty intimidating, especially on the golf course. When the man meant business, those blue eyes could laser-beam through you."
Marchese said Frillman's teaching methods were simple and fundamental and he was big on course-management strategy. Her final lessons with him were last August in preparation for playing in the U.S. Senior Women's Amateur.
She recalled when she was a young teenager standing in the pro shop, she listened as Frillman told her friend "until you have the time to put in your game, it would be a waste of my time and your parents' money" for lessons.
"I was going to ask about the same thing. I walked out. I wasn't ready for it yet,'' Marchese said. "If you had the time and ability, he had time and ability to help you."
Survivors include his wife; sons Mark and Michael; daughter Karen; and brothers Tom and Steve.
Photos: New Nebraska Sand Hills golf course