It's a bittersweet moment for Kianna Ibis, who heads into her fourth and final NCAA women's tournament.
On one hand, she says her four years at Arizona State have been a long journey. On the other, the time has gone by so fast.
A lot of life-changing events are expected to happen in the coming weeks, too. But right now, the Omaha Benson grad is focusing on the present — the opening round of the tournament.
"As much as I've been in the tournament, I've never been in the Sweet 16," said the three-time All-Nebraska pick. "That's one of our goals this year, to get that far. I'm happy with our season, I'm happy where we're at."
Sign up for World-Herald daily sports updates
Get the headlines from Creighton, Nebraska, UNO, high schools and other area teams.
Arizona State is the fifth seed in the Portland Region and faces UCF (26-6) at 6 p.m. Friday in Coral Gables, Florida.
ASU, which is making a school-record sixth straight NCAA appearance, is 20-10 and No. 22 in the AP poll. The Sun Devils went 10-7 in the Pac-12, which features five Top 25 teams.
"It's prepared us a ton," Ibis said of league play. "Even in the early season, we played good teams like Baylor, Louisville — and played very close with them, too."
The 6-foot-1 Ibis has been at her best against top competition. She averaged 16.7 points and 7.1 rebounds in 10 games against ranked opponents and leads the team overall in scoring (14.3).
During her career at ASU, Ibis has 1,141 points and 549 rebounds and was all-conference twice. Ibis scored 20 or more points 14 times, all in the past two seasons.
"I've worked on being more aggressive scoring," Ibis said. "Before when I was guarded hard, I'd back off. I just try to be more aggressive, and when I'm more aggressive, it just makes the team better."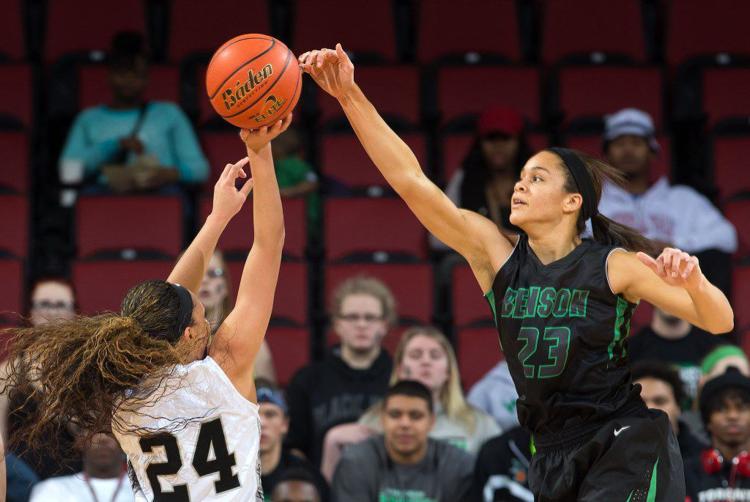 Becoming a more effective scorer has upped her stock, too.
Ibis is projected to picked in WNBA draft April 10. Ibis has thought about the draft, but said an issue could be her knee. She tore her ACL as a senior at Benson and, because of wear and tear, might need surgery to repair cartilage after the season.
Still, Ibis expects to play somewhere.
"Overseas is always an option for me," she said. "I've always wanted to do that. A bunch of my former teammates at ASU are playing overseas. They're telling me it's not for everybody, but I'd like to do it. They love it out there."
Another draft Ibis has a vested interest in is the NFL, which starts April 25. Ibis' boyfriend, Arizona State receiver N'Keal Harry, is projected to be a first-round pick.
"Right now he's traveling a lot, getting ready for the draft, so I haven't seen him much lately," Ibis said.
It's a busy time for Ibis, too. But she wants the Sun Devils' season to last as long as possible.
"I'm just trying to enjoy every moment."