As tenacious as he was talented, hall of famer Bob Gibson was ready to fight if anyone dared to stare at him on the mound — even if it was a teammate.
Hank Aaron once told Atlanta Braves teammate Dusty Baker that Gibson would knock down his own grandmother if she challenged him.
"Don't stare at him, don't smile at him, don't talk to him. ... If you happen to hit a home run, don't run too slow, don't run too fast. If you happen to want to celebrate, get in the tunnel first," the former home run champ said.
News that the 83-year-old Gibson, who starred at Omaha Tech High and Creighton, was diagnosed with pancreatic cancer several weeks ago emerged Saturday night. His condition was first reported by the St. Louis Post-Dispatch.
In a World-Herald interview June 22, Gibson acknowledged recent health issues but didn't detail them.
"When you don't feel good these days, you don't really question it," he said. "You just go see the doctor and say, 'I don't feel good,' and he gives you a list of things. He says, 'Here's your choice, which one would you rather have?'"
With Gibson's famous toughness, most of his admirers imagined he'd live to see 100.
"Well, I'm still thinking that," he said. "Having a setback doesn't mean anything until that guy comes with that black cape at your door. If he gets on my front door, he's gonna have a fight on his hands."
His longtime agent, Dick Zitzmann, told the Post-Dispatch that Gibson has been hospitalized in Omaha the past two weeks and is scheduled to begin chemotherapy Monday.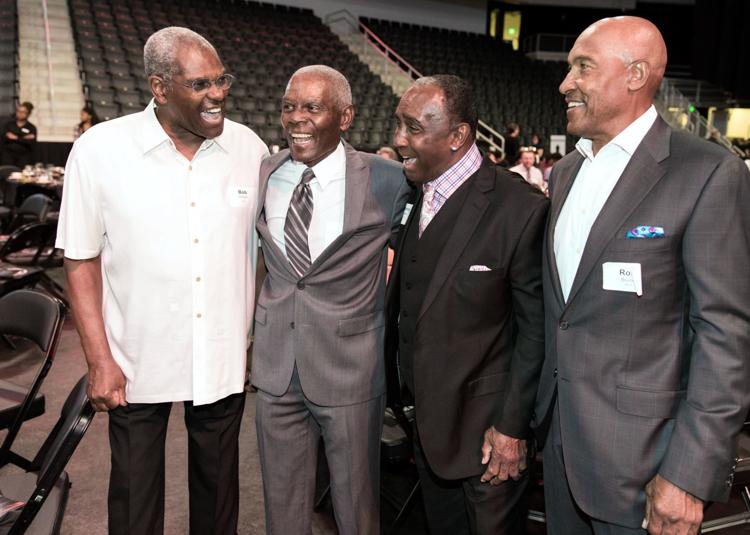 Gibson, inducted into the Baseball Hall of Fame in 1981, was 251-174 with a 2.91 ERA and 3,117 strikeouts from 1959 to 1975 with the Cardinals. The nine-time all-star led St. Louis to World Series titles in 1964 and 1967 and the National League pennant in 1968, which is considered to be among the best pitching performances in major league history.
Gibson won the NL Cy Young Award and MVP that year, going 22-9 with a 1.12 ERA and 13 shutouts. He won the Cy Young Award again in 1970.
The Omaha native excelled at other sports, too, playing basketball at Creighton and later for the Harlem Globetrotters. His name still appears in Bluejay records — he's fourth in career scoring average at 20.19, just behind Paul Silas, who played 16 years in the NBA.
Photos: Omaha native and St. Louis Cardinals great Bob Gibson through the years