With pitchers and catchers reporting to spring training this week, it won't be long before rosters are named and players delegated to Triple-A will be headed to Omaha for another season.
When the Omaha Storm Chasers take to the field at Werner Park in April, they will be entering their second decade in the Omaha suburbs. Let's reminisce on the past 10 years in Papillion for the organization.
This decade has seen the team trade homes — leaving Rosenblatt Stadium for Werner — and names — the Royals is now exclusive to the big league team in Kansas City. That's not to mention the on-field success as the organization opens its 51st year.
"Purely the records and accomplishments speak for themselves," said Martie Cordaro, Storm Chasers president. "Off the field, minor league baseball found a home. Rosenblatt was a great place for us to be, but it was so big, and it was a shared home with the college tournament.
"Werner Park has become the home for minor league baseball. We also host more than 100 special events a year outside of Storm Chasers baseball, so it's become a place that means a lot to the community as a whole."
There were also the players who passed through from 2010-19, many of whom helped the Royals to two straight World Series appearances and one title.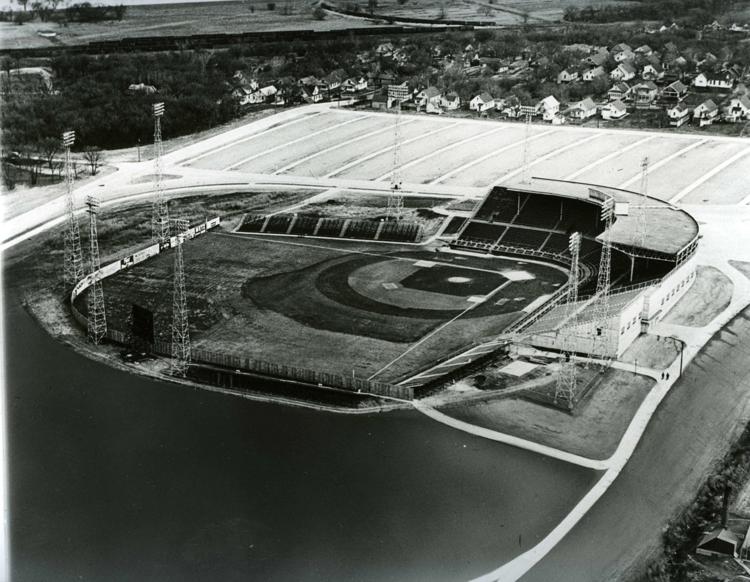 The start of the 2010s began with an ending — the last year at Rosenblatt, the team's home since 1969. The last Triple-A game there featured a Mike Moustakas home run and ended when Jarrod Dyson caught the final out. Former Omaha and Kansas City Royals Frank White, Willie Wilson, Dennis Leonard and Paul Splittorff were on hand to say goodbye as one last fireworks display exploded on the Omaha hilltop.
Werner Park hosted its first game April 16, 2011, one day later than planned because of rain; the new team nickname selected by fans, Storm Chasers, seemed appropriate.
Moustakas and Eric Hosmer — two prospects who would help lead Kansas City to a pair of American League championships and a World Series title in 2015 — were part of some of the biggest firsts in Werner history.
Moustakas doubled to drive in Hosmer for the first RBI on opening day. Four days later, Moustakas hit the first homer at the park.
The Chasers immediately enjoyed success that first season, winning the first of four straight PCL divisional titles. They also won the PCL championship in 2011, 2013 and 2014 and Triple-A national titles in 2013 and 2014.
Wil Myers — Baseball America's minor league player of the year in 2012 — Alex Gordon, Salvador Perez, Danny Duffy and Lorenzo Cain all spent time in Omaha during that run.
"Sometimes it's overlooked what type of talent is playing here," Cordaro said. "Top-level talent is playing here on a year-to-year basis. To go out and be able to earn that type of money, while also showcasing their individual accomplishments in addition to what they do for the team, it doesn't get any better than that."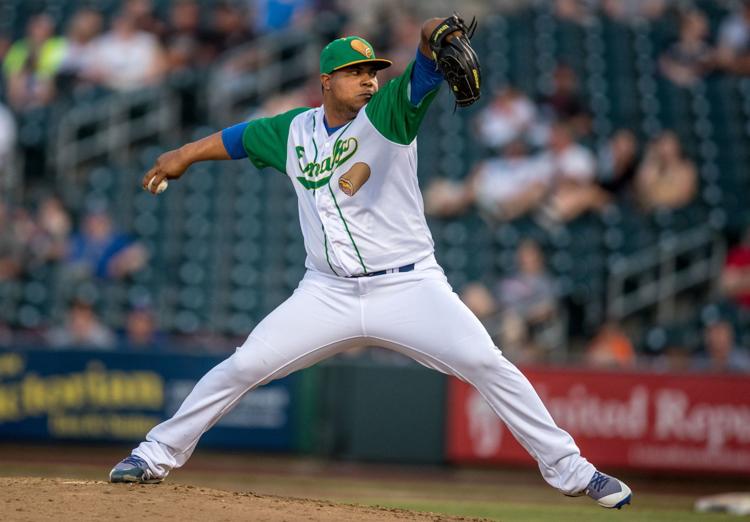 There are also some lighter moments. In addition to traditional Bark in the Park and bobblehead nights, a pair of promotions drew national attention.
On June 9, 2018, the team took the field as the Omaha Runzas, a nod to the fast-food chain founded in Lincoln.
The Chasers topped that the next year. They sent out an April Fools tweet that the team would be playing as the Omaha Potholes — on June 31 no less. A national sports business journalist fell for the prank (there is no June 31), and the Chasers caught lightning in a bottle.
Just over 48 hours after the tweet, April 24 was designated as Omaha Potholes Night at Werner. More than $10,000 was raised and used to help repair little league fields in Bellevue and western Douglas County damaged by floods.
Potholes Night was the Minor League Baseball's promotion of the month.
"It's in the spirit of what minor league baseball teams do every day," Cordaro said. "For us, it's just business as usual. Coming up with fun theme nights and hokey nights is business as usual, it's what we do on our side of the business."
What might Cordaro and crew do for an encore to kick off the next decade?
"Related to the potholes, we will have a sequel," Cordaro said. "We're not ready to talk about that just yet. But we will also have a number of promotions that are fun and engaging."
Though the past four seasons have been sub-.500 for the Chasers, there's optimism for 2020 when the season opens with at Memphis on April 9.
For the first time since 2015, the Royals have three players on Baseball America's preseason Top 100 prospect list. Bobby Witt Jr., the No. 2 overall selection in 2019, is ranked No. 24 after playing 37 games in the Arizona Summer League.
Left-hander Daniel Lynch is ranked No. 39 after a season of Class A ball, where he posted a 2.99 ERA and 96 strikeouts in 96⅓ innings. The former Virginia star was one of many pitchers the Royals drafted in 2018. Another of those is former Florida standout Jackson Kowar, ranked No. 78. In his first full pro season, which included time in High-A and Double-A, Lynch posted a 3.52 ERA with 144 strikeouts in 148⅓ innings.
Kowar's Florida teammate Brady Singer, who also pitched in the 2018 CWS, was ranked No. 71 on the 2019 preseason list but missed the Top 100 this year. After a slow start, Singer finished strong in Double-A with a 2.85 ERA with 138 Ks in 148⅓ innings.
Some of the top position players who could spend time in Omaha include outfielders Khalil Lee, Kyle Isbel and Erick Pena. Chasers officials said another pitcher to watch is Sioux City North graduate Daniel Tillo, who was drafted in 2017 out of Iowa Western.
---
Top Omaha Storm Chasers of the 2010s