Ask any Papillion-La Vista volleyball player and the response is the same — it's time.
The Monarchs have not won a state title since 2008, a 10-year drought that doesn't sit well with this veteran team. Papio has qualified for state nine times during that run but has come up short of the ultimate prize.
"We want this season to be different," senior Chloe Paschal said. "We really feel as though we're ready to take that last step."
The Monarchs appear to have the firepower to do just that. They return most of their starters from last season's 25-win squad for new head coach John Svehla.
"It's a tradition-rich program here at Papio," he said. "I'm proud to be leading the team this season."
Svehla brings a wealth of experience to the position. He was the head coach at Omaha Burke in 2008 and 2009 — guiding the Bulldogs to state one year — and then was an assistant coach for his wife Kristen Lebeda-Svehla at Papio for eight years.
He takes over the program from Ashley Beccard to become the team's third head coach in three years.
"You get to know the girls the best you can and be mindful of the transition," he said. "But from my standpoint, it's gone really smooth."
Junior outside hitter Norah Sis, one of the key returnees, agrees.
"John brings a whole new level of energy," she said. "And I feel as though I've taken away something positive from each of the head coaches we've had."
The 6-foot-1 Sis, a Creighton commit, led Class A in kills last season with 551. She also had more than 300 digs and drilled 37 aces.
"She's a gamer," Svehla said. "She's one of the best in the state and very coachable."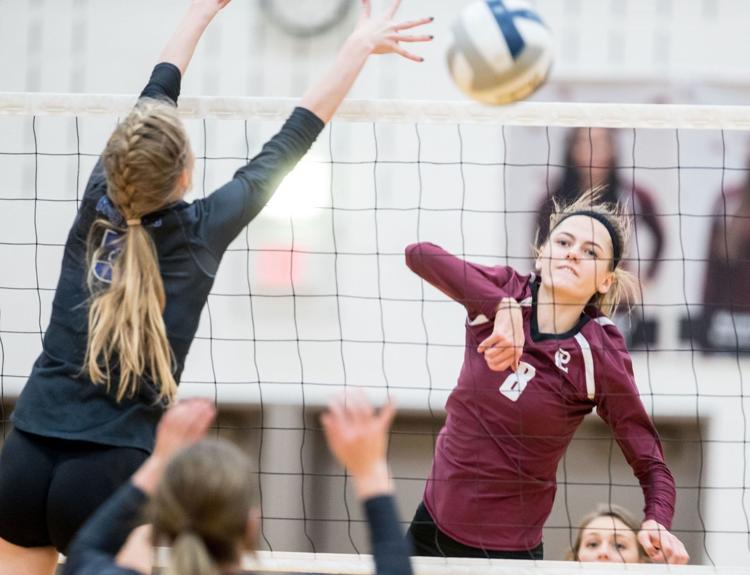 Finishing second in Class A kills last season was the 5-7 Paschal, who pounded 455. She also was strong defensively with 371 digs, second only to returning libero Samantha Riggs.
"She has a great personality and gives it everything she has," Svehla said. "She's another senior who has very lofty goals."
Setter Brooklyn Schram led Class A with 1,133 assists. The 6-foot senior also provided additional offense with 85 kills and 35 aces.
"She's a vocal leader and I feel that's very important," Svehla said. "Brooklyn makes sure everyone is on the same page and does her best to recognize the best matchups."
Schram said she is determined to finish her final varsity season on a positive note.
"We all have pretty big goals," she said. "We feel as though we have a lot of talent and we're committed to playing together as a team."
Another key returnee is 5-11 senior Erica Broin, who was second last year in Class A blocks with 157. She finished one behind graduated Millard North middle Emmy Grant, who has moved on to Northwest Missouri State.
"Erica is athletic and is continually working to get better," Svehla said. "The improvement that she has made in her game is like night and day."
Other players expected to make contributions are seniors Jamie Bac, Sammie Ziebarth and Ashlee Fettin, juniors Logan Jeffus and Morgan Hickey and sophomores Riggs, Karli Ahlers and Allie Hinman.
The Monarchs won't need to wait long to determine where they stand among the state's elite. Papio will compete this weekend in the competitive Bellevue West Invitational, the first major test for many ranked teams.
"It's always my favorite tournament," Paschal said. "You're going against the best of the best so you want to start off the season in the right way."
Papio also has the added motivation of last year's disappointing finish at state — a first-round loss to Omaha Marian. It was the first time since 2012 that the Monarchs fell in the opening round.
"The tourney didn't go the way they wanted," Svehla said. "We definitely want to get back there but that's a long way away."
The coach said his immediate goal is to make sure his Monarchs shows improvement each time they take the court.
"This team definitely has the talent," he said. "We're going to work hard to try to make this season really special."