As it turned out, Carl Brown's shot heard 'round the country — courtesy of ESPN's "SportsCenter" — on Tuesday night was more than just an edge-of-your-seat, jaw-dropping, rim-rolling, buzzer-beating 3-pointer.
It also was an unexpected birthday present.
Brown's shot saved the night for Omaha Westside in a 54-53 district championship win over Millard North. Students stormed the floor, Brown was mobbed, the team cut down the nets and photos were snapped in a still-buzzing gym 30 minutes after the ball settled into the net.
And all that happened the day before his 17th birthday.
Sign up for daily headlines from NEPrepZone
Get a daily roundup of game recaps, player features and more in your inbox.
There was more: The junior forward's shot made it to ESPN.
"I didn't believe it at first," he said. "I got a message on Instagram from someone saying that they saw it on ESPN. Then someone sent me a clip of the video being played on 'SportsCenter' and I was shocked."
Of course, sleep was hard to come by Tuesday night. "I went to bed around 3:15. I couldn't sleep and I just didn't want the night to end. It was so much fun."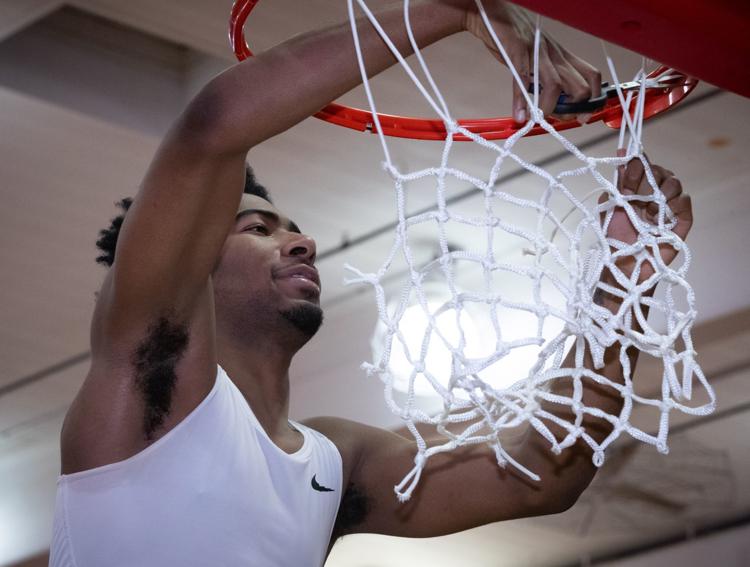 Then there was Wednesday at school. The birthday boy received congratulations and high-fives from teachers and students, some of whom he didn't know.
"It has been a great experience and something that I will never forget," Brown said. "I know none of my teammates will ever forget."
Some eagle-eye Westside fans who have watched and rewatched the play may have experienced a twinge of déjà vu. It's the same play the Warriors used in 2014 to force overtime then eventually beat Omaha Benson at the state tournament — the last time the Warriors made it to state.
On the 2014 play: Brock Nemecek fired a pass to Michael Herrmann, who tipped the ball to Sam Wilkinson, who was fouled and made two free throws to send the game into overtime.
On Tuesday: "Tucker (Hagan) threw a great pass" that Chase Thompson tipped to Brown for the winning 3 that banked in and around the rim.
So by Wednesday afternoon, had things finally calmed down?
"(Coach Jim) Simons always talks about a 24-hour rule," Brown said. "It's time to focus on the next task we got and being ready to play because we plan on playing three more games."
As far as the best birthday present this year?
Brown said it was the shot, of course.
Photos: Omaha Westside defeats Millard North in District A-6 final