Senior Broc Douglass doesn't carry the load for Grand Island. He catches it.
Douglass, a 6-foot-1, 170-pound wide receiver, is the No. 5-ranked receiver in the 2020 NebHSRecruiting.com player rankings.
To date, Douglass holds two scholarship offers: Division II Wayne State and NAIA traditional power Morningside. Nebraska has shown interest as a potential preferred walk-on, although nothing official has been extended yet. He took a game day visit to Nebraska for its game against South Alabama.
"The last time I went up there was the first time I had lengthly conversations with coach (Kenny) Wilhite," Douglass said of Nebraska. "He definitely has been keeping in touch with me."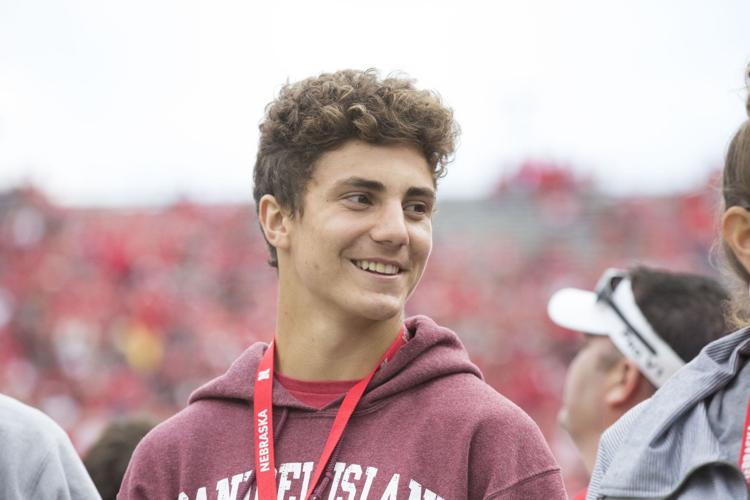 Douglass isn't set on playing at Nebraska, but the opportunity is intriguing.
"I like Nebraska a lot, and I am just trying to find the best fit for me," he said. "Growing up in Nebraska it is every kids' dream to play there. It is definitely tempting to see if I could make it there. The earliest I could see myself playing is maybe junior year special teams. I need to decide if that is something I am willing to do."
Division II schools Sioux Falls and Augustana have shown interest but haven't offered yet. Douglass will visit Morningside this weekend and plans game day visits to Wayne State, Sioux Falls, Augustana and a return trip to Nebraska.
Douglass is a versatile athlete that plays both ways for the Islanders. He has 12 receptions for 249 yards and four touchdowns three games into his senior year. He also has 17 total tackles, one interception and one forced fumble from his defensive back position.
"I would like to play receiver in college," he said. "However I can make it would be fine with me. I'm willing to be versatile, and wherever I fit in is where I'd play. Right now I am just weighing my options."
Douglass knows what he is looking for in a school.
"My No. 1 thing is that I want to be on the same page as the coaching staff and find the right culture fit. Potential playing time is maybe important," he said. "I'd like a larger campus or a bigger town, but I'm open to really anywhere."
Photos: Division I basketball and football recruits in Nebraska for the 2020 class
These are the basketball and football players from Nebraska in the 2020 class who have at least one Division I scholarship offer. Did we miss anyone? Let us know by sending an email to mike.sautter@owh.com