LINCOLN — Mark Macke became Lincoln High's coach in 2013. The Links went 3-6 in his first season, their most wins since 2004.
A 1-8 season followed, but after that, a freshman class arrived that would change the program.
That group went 4-5 in 2015 and 5-5 as sophomores. Then came the breakthrough — back-to-back playoff appearances in 2017 and 2018.
Sign up for daily headlines from NEPrepZone
Get a daily roundup of game recaps, player features and more in your inbox.
"They have left a wonderful legacy and have been huge for our school and our program," Macke said. "Most of these guys were playing varsity as sophomores. They have been huge for our school and our program and set the standard moving forward."
And now many of them will have a chance to continue that success. Lincoln High has 11 seniors who will go on to play a sport in college.
Quarterback Cedric Case (Texas State football) and running back Isaiah Alford (Nebraska wrestling) signed in December.
There were six more who signed with schools on Wednesday: safety Darius Luff (Nebraska track), wide receiver CJ Jones (Wayne State football), lineman Reece Mentore (Minnesota State-Moorhead football), defensive lineman Trey Austin (Morningside), safety Cam Kleinschmidt (Nebraska football walk-on) and tight end John Goodwin (Nebraska football walk-on).
Wide receiver Jaden Horton is deciding between basketball scholarship offers, and two more remain undecided on their future plans — wide receiver Morgan Perry and lineman Drake Krogh — though both have options to play football in college.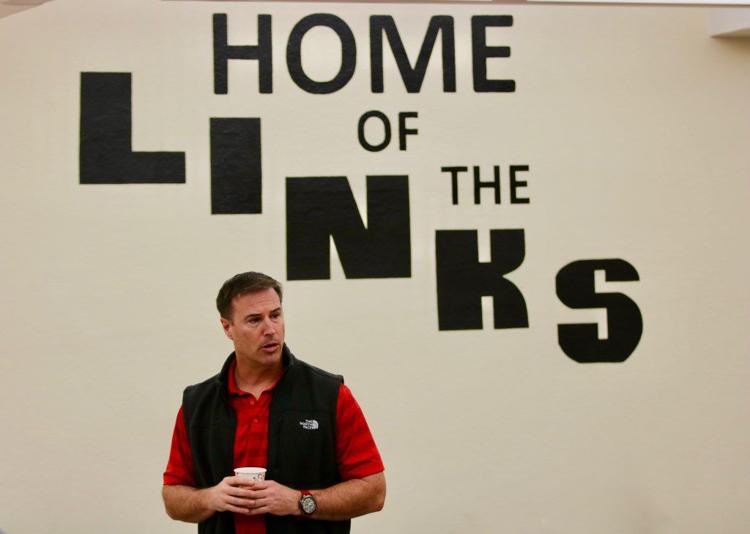 "(Signing day) is a sign of how our program is growing, and these guys have been a big part of it," Macke said. "These kids committed to working out, summer conditioning and the weight room. They have been driven for a long time."
Macke does have one regret for his senior class, though. They never got a playoff victory.
But because of their leadership, Macke expects future classes to take the program further.
"They set the standard moving forward," Macke said. "The expectation is that we get in weight training classes, we work out all summer long and take it serious.
"We didn't have that about seven or eight years ago, and now we do."