Tracking Waverly's success in recent years, an assist must be given to setter Annika Evans.
Actually, more than 3,000 of them.
The four-year starter has been a key player for the 25-3 Vikings, ranked second in Class B. She has dished out 736 assists this season, pushing her career total to 3,058.
But those numbers are secondary to Evans, a Nebraska pledge who is focused on getting Waverly back to the state tournament for the second straight year.
The Vikings broke a five-year tourney drought in 2018 but fell in the semifinals to Elkhorn South. That finish has served as motivation for Evans and six other seniors.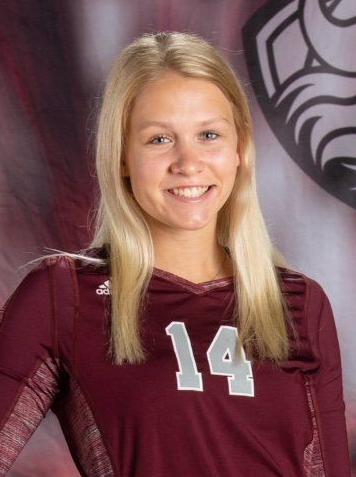 "It was a great learning experience,'' she said. "It's definitely had a positive impact on this year's team.''
Evans has had a positive impact since stepping into the starting lineup as a freshman. She had 460 assists in 2016, 830 in 2017 and 1,032 last year.
"She's been a difference-maker,'' Waverly coach Terri Neujahr said. "The players respect her so much and that's something she's earned.''
Evans' senior year took an interesting turn even before the season started. She had committed to walk on at Colorado State but changed her mind, committing instead to walk on Nebraska.
"It was a very tough thing for me to do,'' she said. "But I just felt that it was the right decision.''
Neujahr said the setter gave that decision a lot of thought.
"I think Anni knew that if she didn't change her mind that she might regret it forever,'' the coach said. "And what girl who grows up in Nebraska wouldn't like the chance to play for the Huskers?''
The Evans family also has a history with Big Red. Annika's brothers Tyler and Erik were members of the football team.
The switch happened after Evans attended a camp there this summer. When teams were scrimmaging, Evans' squad kept coming out on top.
That included three straight wins over a team set by highly touted NU commit Kennedi Orr and one over a team led by former Nebraska setter and current graduate assistant Kelly Hunter.
"Shortly after that, (coach) John Cook called and told Anni that he wanted her to become a Husker,'' Neujahr said. "She thought it over and said yes.''
Evans said she had the right attitude entering the camp.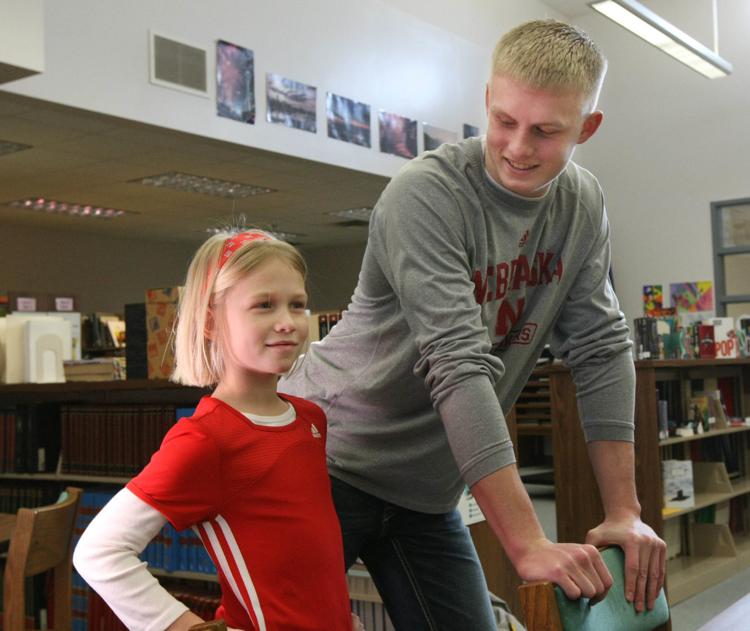 "I felt like I had nothing to lose,'' she said. "I just wanted to show what I could do.''
Evans also gives credit to Cook's daughter Lauren, who has worked with her in the past. Lauren Cook was an All-Nebraska setter at Lincoln Pius X and an All-American at NU.
"She's been a really good mentor for me,'' Evans said.
Evans also is a mentor as a longtime volunteer at the nearby Villa Marie Home and School for special-needs children. The nuns she has befriended there often can be found at Waverly home matches.
"It's super awesome to see them there,'' Evans said. "They bring a lot of energy to our games.''
Neujahr said Evans also has been instrumental in helping a pair of senior transfers, Atley Carey and Abby Plouzek, feel comfortable with their new team.
"Anni is a talented relationship builder,'' Neujahr said. "She made sure that their transition would be a smooth one.''
Evans is the unquestioned leader on the court for the Vikings, something that Neujahr appreciates.
"She has the 'it' factor,'' the coach said. "She knows if her teammates need a little humor or if they need a kick in the pants.''
Evans said it's all done with the hope of getting a shot at a championship, which Waverly hasn't won since 1974.
"I know this is my last chance,'' she said. "I want to do everything I can to help us get that title.''
Sign up for daily headlines from NEPrepZone
Get a daily roundup of game recaps, player features and more in your inbox.