Grand Island and the Elkhorn schools will be getting into their updated stadiums on time for their season-opening games, but not Gretna.
All three stadiums are receiving multimillion dollar upgrades.
Grand Island is spending between $15.3 million and $17 million — mostly from private funds — on an overhaul of Memorial Stadium, built in 1947, that will expand seating from 2,896 to 5,109.
Gretna has earmarked nearly $10 million from a bond issue, which includes funds for a smaller soccer stadium, to install artificial turf and expand facilities.
Elkhorn Stadium has new turf, installed bleacher seating for visitors on the east side and built a new fieldhouse for about $2.2 million from a bond issue.
Elkhorn and Elkhorn South, which will be sharing the stadium with new Elkhorn North starting next year, will test seating capacity when they meet Aug. 30.
Grand Island's first home game is Sept. 6 against Lincoln High.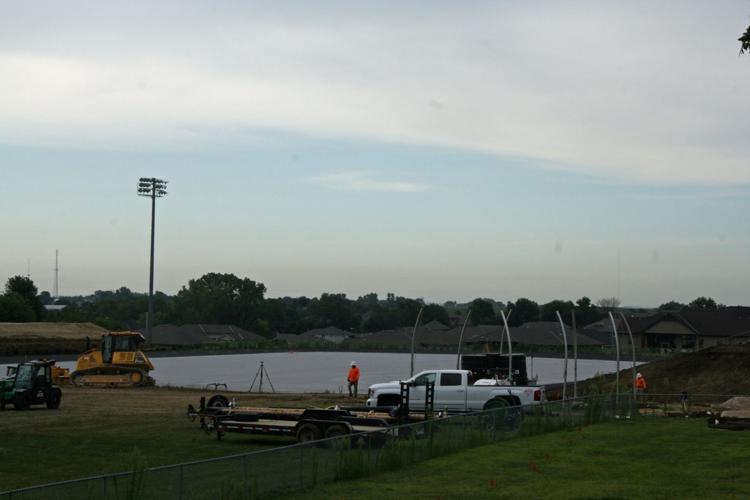 Gretna was to open at home Aug. 30 against Millard South, but Athletic Director Matthew Curtis said that has been moved to Millard's Buell Stadium on Aug. 29. The initial project timetable had the field installation completed by Aug. 9.
"We're hoping to have the field ready by our Sept. 20 game with (Omaha) Westside," Curtis said. "The overall project will not be done at that time. However, the field should be."
Gretna's remaining home schedule is Sept. 27 against Papillion-La Vista and Oct. 18 against Fremont.
Elkhorn Stadium and Buell Stadium also are getting $400,000 scoreboards and jumbo screens. Private funds paid for the Buell board. A portable scoreboard was brought in twice last year when the old scoreboard was inoperable.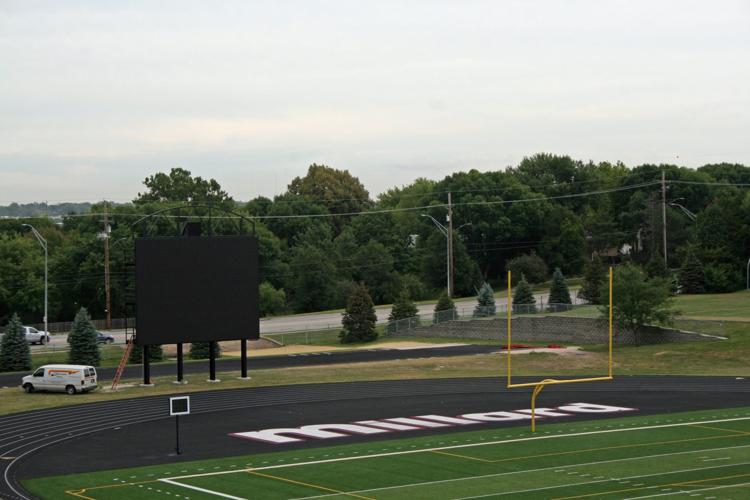 At Omaha's Burke Stadium, which is the home of the state track meet, the west stadium parking lot is being paved.
Grand Island's project started with a $10 million gift from Lanny Martin, a 1964 graduate who has had a career as a lawyer, businessman and philanthropist. He and his wife gave $15 million to Northwestern University athletics earlier this decade.
Another $2 million came from the school district. A fundraising campaign by the Grand Island schools foundation is about $880,000 from its primary goal and another $1.7 million from an expanded goal.
When completed next year, the facility's west stadium will be rebuilt with a two-level press box, and there will be new restrooms, concession stands, locker and meeting rooms. If the additional $1.7 million is raised, the east stadium (the original grandstand) will get a 500-seat addition. Track resurfacing and turf field replacement were done this summer.
While the west stadium seating will be ready, most other facilities will be temporary this season.
Every 2018-19 Nebraska high school state championship team