High school sports schedule and notables as published in The World-Herald on Jan. 23.
SCHEDULE
River Cities Conference tournament, semifinals 7 p.m. Thursday (Beatrice at Omaha Skutt, Omaha Roncalli at Elkhorn Mount Michael), final Saturday TBD.
Omaha Westside at Millard North, 7:15 p.m. Friday
Humphrey/Lindsay Holy Family vs. Bancroft-Rosalie/Lyons-Decatur, 7:30 p.m. Friday
Omaha Creighton Prep at Bellevue West, 7:15 p.m. Saturday
North Bend at Oakland-Craig, 6 p.m. Friday
Omaha Westside vs. Papillion-La Vista (at Sokol Arena), 2:30 p.m. Saturday
» Omaha Burke Invitational, Saturday
» Plattsmouth Invitational, Saturday
» Council Bluffs Lewis Central Invitational, Saturday
NOTABLES
Connor Creech, Hastings: Is the Tigers' first 1,000-point scorer in boys basketball
Jay Saunders, Omaha South: Went past the 1,000-point mark in a win over Benson.
Jasiya DeOllos, Scottsbluff: The new 1,000-point man also has set the Bearcats' career assists record.
Jude Wehrbein, Plattsmouth: His eight 3s in a 68-38 win over Syracuse set a school record.
Denim Johnson, Anthony Ignowski and Marcus Shakeer, Omaha Benson: Coach Tyrie Fant said Johnson leads the Bunnies in three statistical categories and is second in scoring, Ignowski "is playing his best basketball and has been our most consistent player" and Shakeer "is a pleasant surprise, leading us in scoring."
Charlie Schroeder, Hartington Cedar Catholic: Sophomore had 18 points and 14 rebounds in a 64-51 win over Creighton.
Garrett Kriete, Riley Hoetfelker and Connor Larson, Logan View/Scribner-Snyder: Against Arlington, Kriete had 18 points, eight rebounds and five blocks. Hoetfelker had 18 points, four rebounds and five assists. Larson had eight points, eight assists and four steals.
Matt Haggadone, York: Had 36 points, five rebounds and four steals against Crofton and 22 points and seven rebounds against Schuyler.
Ty Nekoliczak, Central Valley: Put up 30 points in a 76-40 win over Palmer in the Goldenrod semifinals
Ale'jah Douglas, Omaha Northwest: Scored a Class A record 51 points in a win over Omaha Burke.
Boston Boucher, Wood River: Scored 33 points in a 61-54 win over Grand Island Central Catholic.
Abby Bennett and Claire Wilson, Omaha Roncalli: Each scored 19 points in a win over Plattsmouth.
Olivia Boudreau, Papillion-La Vista: Scored 23 points and went past 1,000 for her career in a win over Millard North.
Baylee Egan, Bellevue East: Had 14 points and 12 rebounds in a win over Omaha Bryan.
Abby Boyes, Bennington: Sank six 3-pointers in a win over Waverly.
Rylee Gray, Elkhorn South: Scored 22 points in a win over Omaha South.
Grace Cave and Peyton Barrett, Weeping Water: Each scored 19 points in a win over Fort Calhoun.
Kate Dilsaver, Lincoln Southwest: Scored 17 points, including a game-winning 3-pointer at the buzzer, to lift the Silver Hawks past Fremont.
Mya Babbitt, Millard South: The freshman scored 18 points in a win over Omaha Marian.
Honnah Leo, Millard West: Scored 21 points in a win over Omaha Northwest.
Nyayongah Gony, Lincoln High: Scored 25 points in a win over Omaha Bryan.
Jaiden Albright, Gretna: Scored 18 points in a win over Omaha Burke.
Jasmine McGinnis-Taylor, Omaha Westside: Had 22 points and 15 rebounds in a 62-27 win over Bellevue West.
Brooke Poppert, St. Paul: Her 29 points fueled a 53-39 win at Minden
---
Division I basketball and football recruits in Nebraska for the 2021 class
Football: Teddy Prochazka, Elkhorn South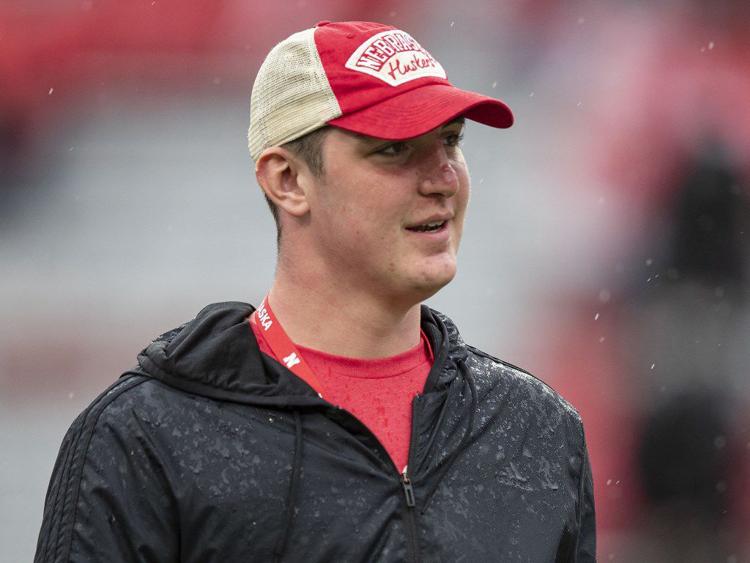 Football: Avante Dickerson, Omaha Westside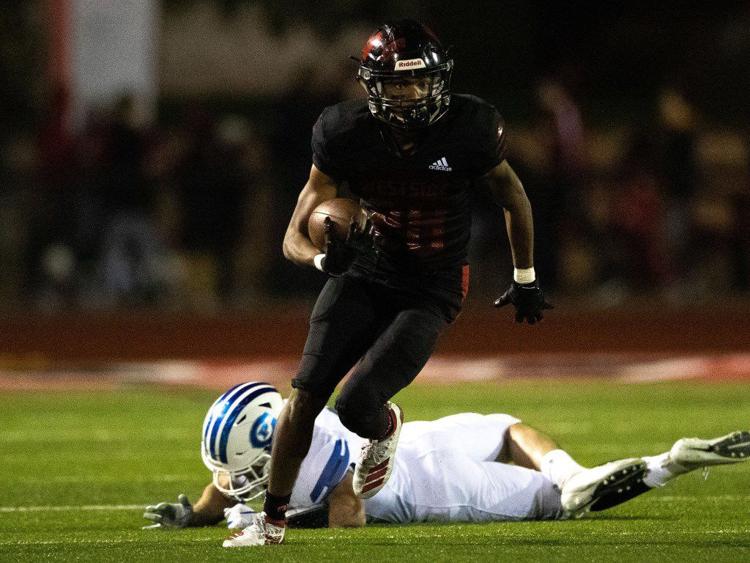 Football: Keagan Johnson, Bellevue West
Football: AJ Rollins, Omaha Creighton Prep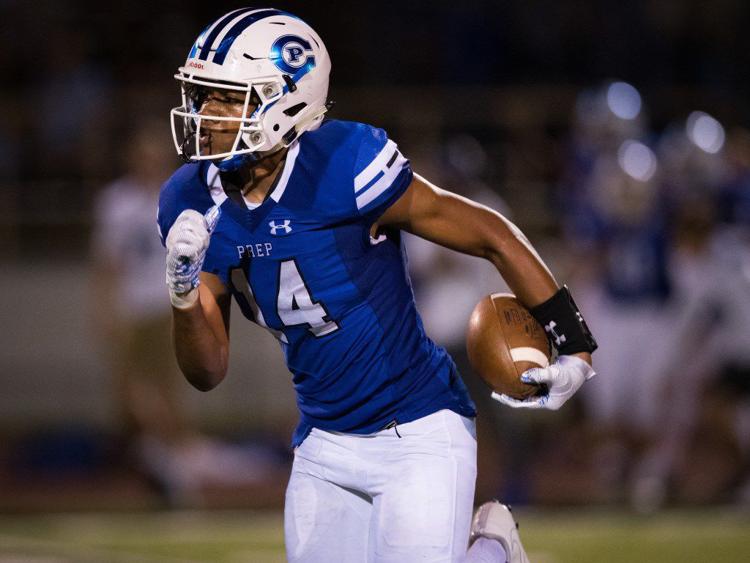 Football: James Carnie, Norris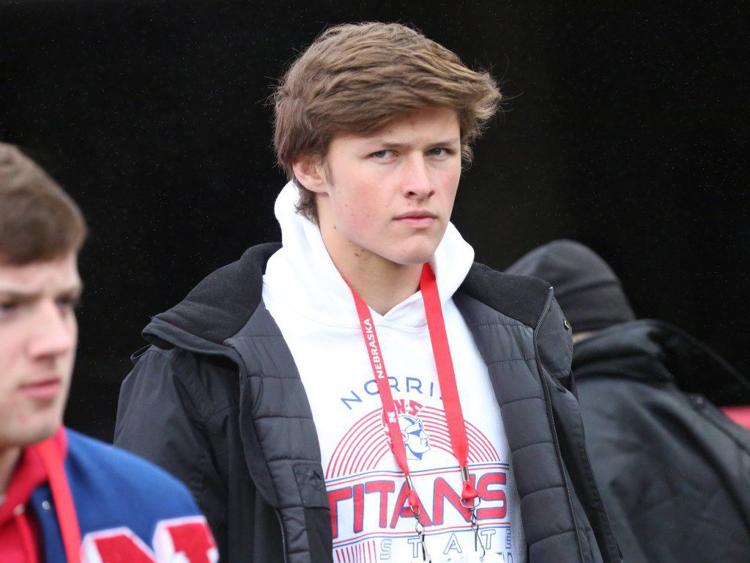 Football: Heinrich Haarberg, Kearney Catholic
Football: Cade Habermann, Omaha Westside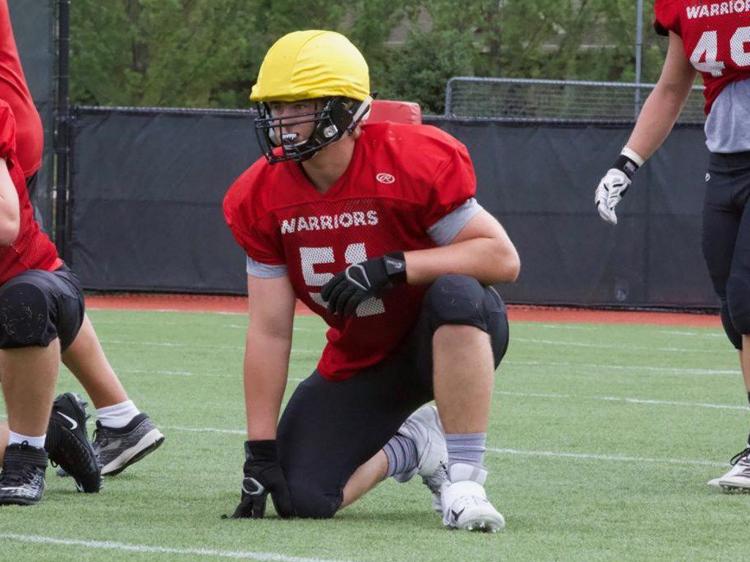 Football: Hunter Push, Omaha North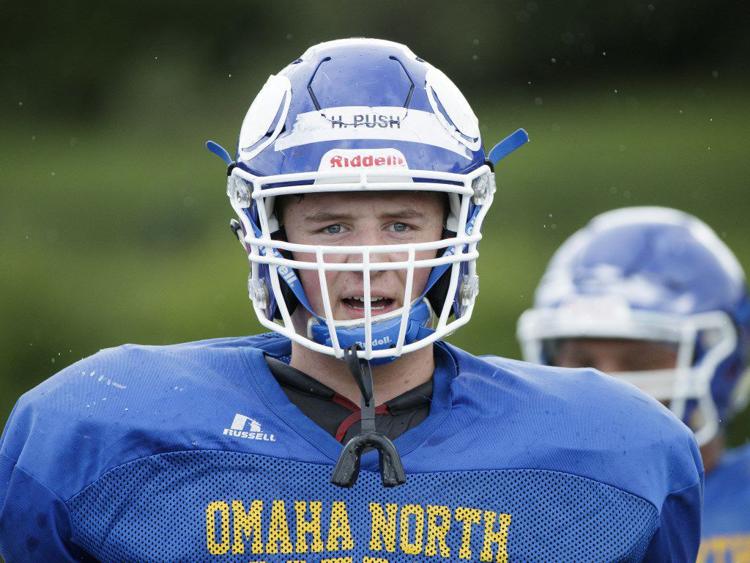 Football: Cole Payton, Omaha Westside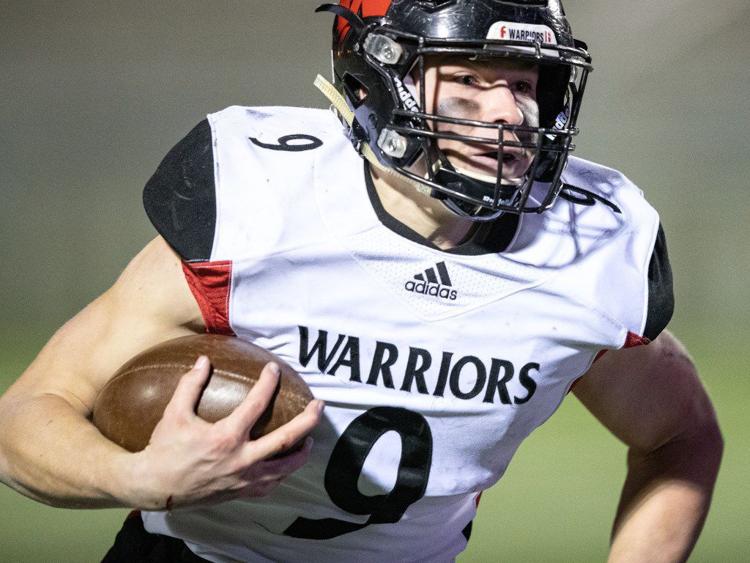 Football: Sam Scott, Omaha North
Boys Basketball: Chucky Hepburn, Bellevue West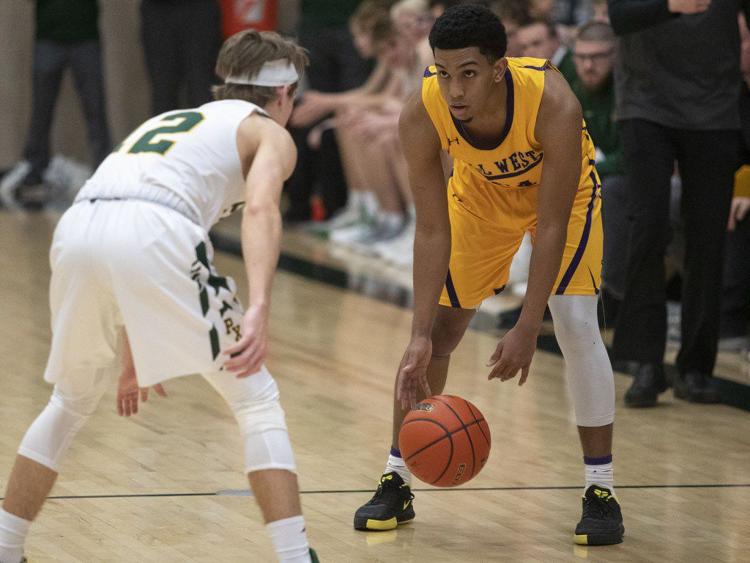 Boys Basketball: Hunter Sallis, Millard North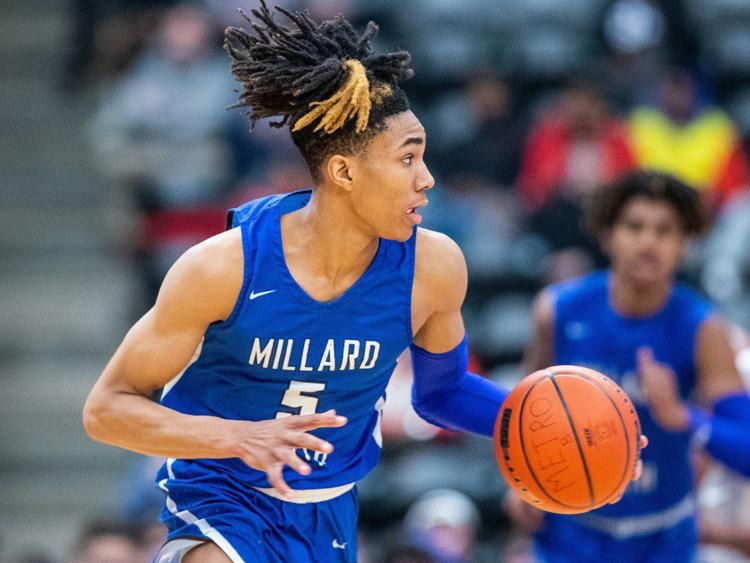 Boys Basketball: Frankie Fidler, Bellevue West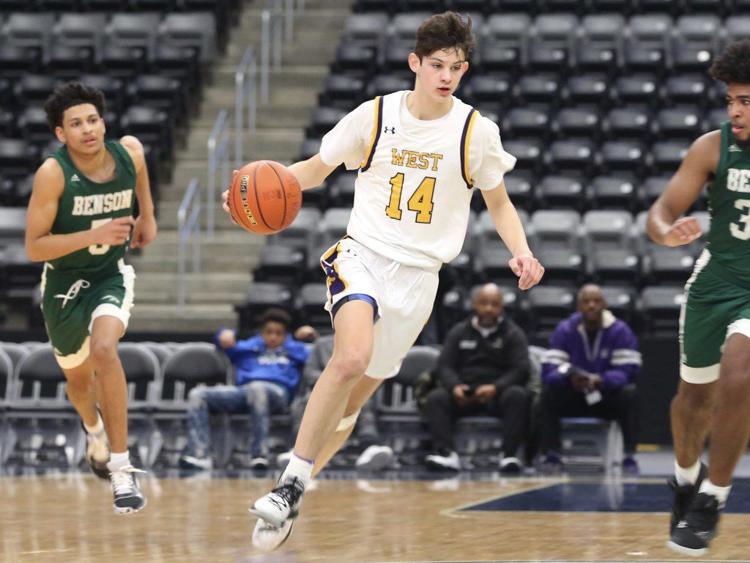 Girls Basketball: Allison Weidner, Humphrey St. Francis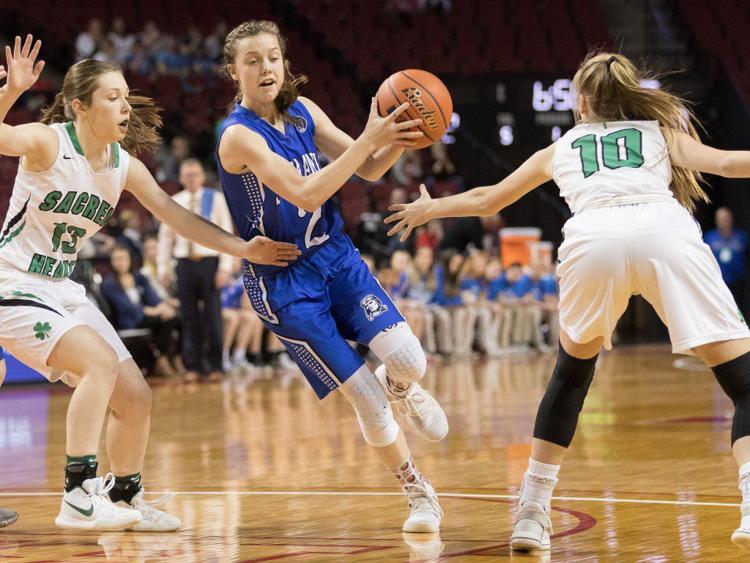 Girls Basketball: Grace Cave, Weeping Water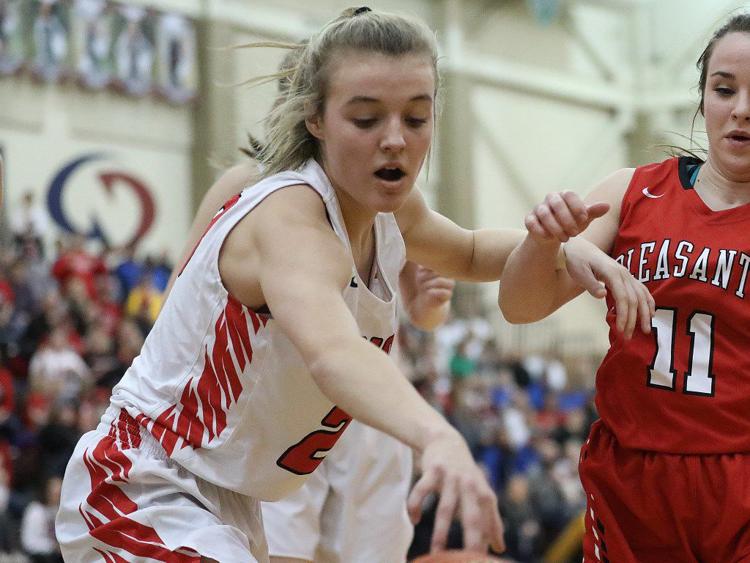 Girls Basketball: Alexis Markowski, Lincoln Pius X
Girls Basketball: Aanaya Harris, Omaha Burke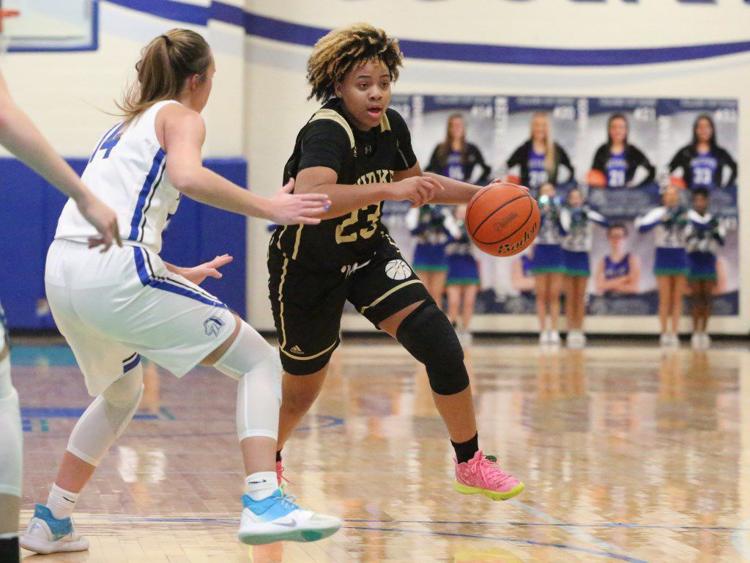 Girls Basketball: Kaysia Woods, Lincoln High