High school sports schedule and notables as published in The World-Herald on Feb. 6.
Top games
Omaha Central at Omaha South, 7:15 p.m. Friday
Lincoln North Star at Bellevue West, 7:15 p.m. Saturday
East Husker Conference at Midland University, Fremont, semifinals Friday and final at 7:45 p.m. Saturday.
Lincoln East at Lincoln Pius X, 5:45 p.m. Friday
Millard South at Fremont, 6 p.m. Saturday
State dual championships, Saturday at Buffalo County Fairgrounds, Kearney. Matches start at 9 a.m.; finals at 5:30 p.m.
Top Performances
Taiden Red, Omaha Roncalli: Made 12 3s, the most by a Class B player since 1989, while scoring a career-high 40 points in a 68-31 win over Plattsmouth.
Connor Millikan, Platteview: Freshman had 33 points in a 74-71 loss at Bennington.
Jay Saunders, Omaha South: Had 33 points, 11 rebounds and four steals in a 82-76 overtime loss at Omaha Westside.
Riley Hoetfelker, Connor Larson and Garrett Kreite, Logan View/Scribner-Snyder: In a win over Oakland-Craig in the East Husker Conference tournament, Hoetfelker had 13 points and five rebounds, Larson 17 points and three assists and Kreite 22 points and eight rebounds.
Matt Haggandone, York: Had 31 points and six steals in a 66-53 win over Holdrege.
Jed Walford, Grand Island Northwest: Came off the bench for 37 points, including 18 in the second quarter, and was 19 of 21 at the line in a 75-58 win over Lexington.
Colby Hansen, Boyd County: Had 35 points in a 76-45 win at Santee.
Donovan Williams, Lincoln North Star: Had 33 points in a 76-68 win at Millard South.
Cecan Porter, Josie Petrulis and Grace Thaden, Omaha Brownell Talbot: With Porter scoring 24 points, the trio combined for 50 points as the Raiders won their third consecutive Nebraska Frontier Conference title by beating Heartland Christian 58-29.
Morgan Maly, Crete: Scored 30 in a 62-18 win over Grand Island Northwest for the Central Conference crown.
Ilycia Guerue, Morrill: Scored 31 points in a 63-47 win over Sioux County.
Miley Prine, Bennington: Scored 25 points in a double-overtime win over Norris.
Breanna Schmidt, Elmwood-Murdock: Scored 26 points in a win over Palmyra.
Kendal Brigham, Wahoo: Had 19 points in a win over Platteview.
Jayme Horan, Millard South: Scored 20 points in a win over Millard North.
Kennedy Darner, Millard West: Had seven 3-pointers against Lincoln East.
Nya Gony, Lincoln High: Had 24 points and 12 rebounds in a win over Omaha Burke.
Nicole Avila-Ambrosi, Millard North: Scored 26 points in a win over Lincoln Southeast.
Maddy Meehan, Elkhorn: Scored 18 points in a win over Bennington.
Taylor McCabe, Fremont: Scored 26 in a win over Norfolk.
McKenna Minter, Lincoln Northeast: Had 29 points in a win over Grand Island.
Kate Dilsaver, Lincoln Southwest: Scored 22 points in a win over Lincoln North Star.
Ale'jah Douglas, Omaha Northwest: Had 31 points in a win over Papillion-La Vista South.
Jasmine McGinnis-Taylor, Omaha Westside: Scored 21 points, including the winning free throw with six seconds left, in a win over Millard West.
---
Celebrating past All-Nebraska basketball teams
2020: The Legion of All-Nebraska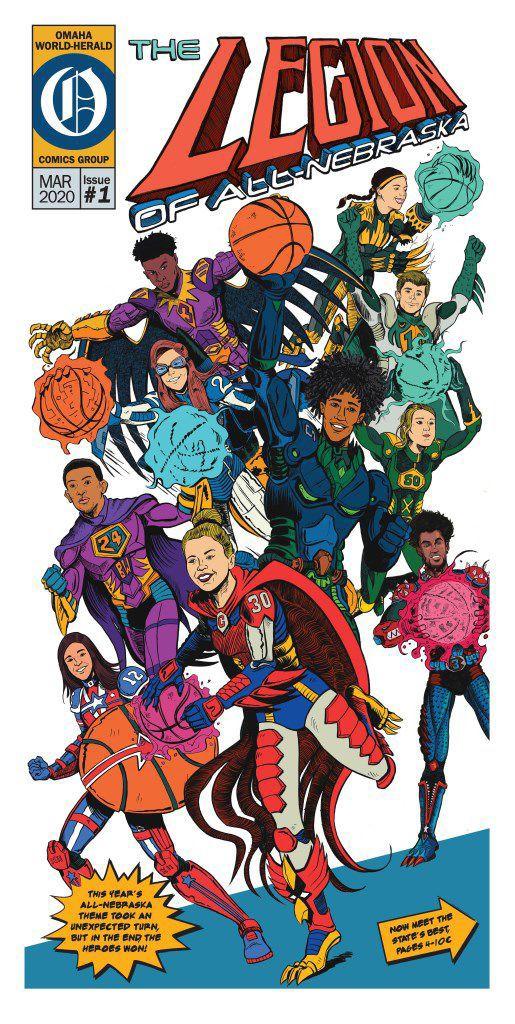 2019: Masterpiece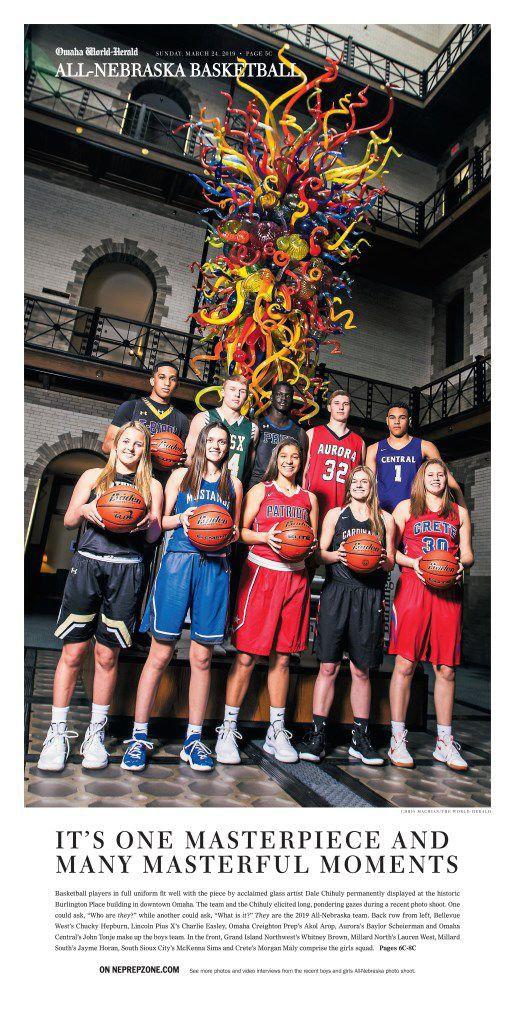 2018: Monumental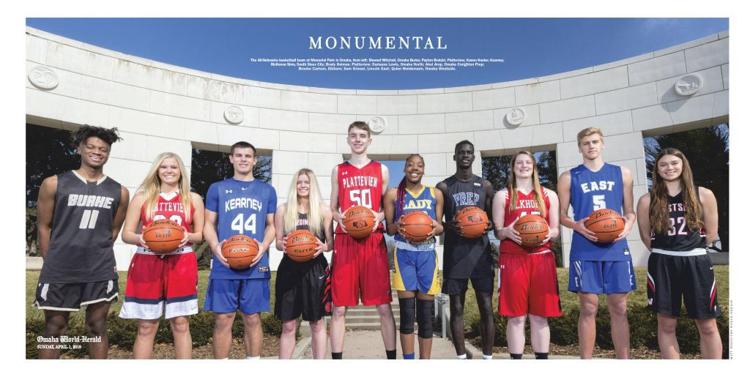 2017: Royal Court
2016: Hang Time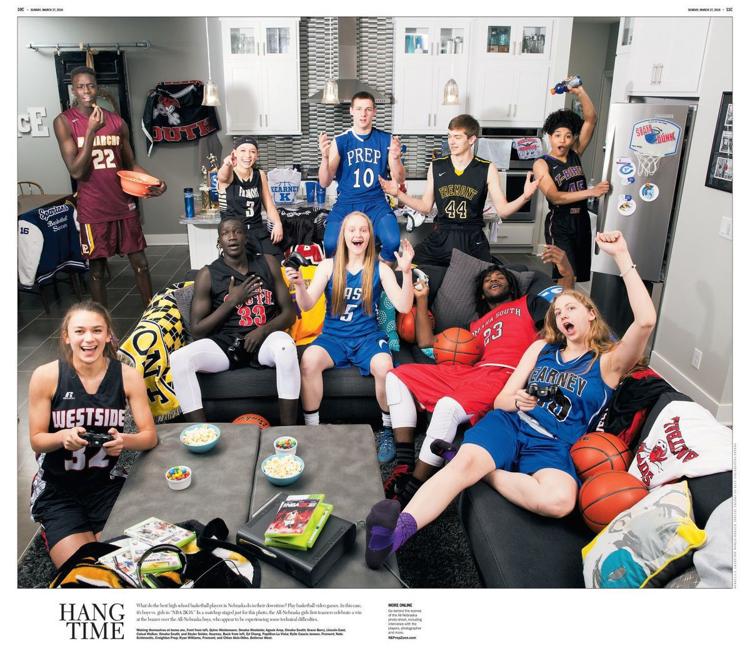 2015: Shooting Stars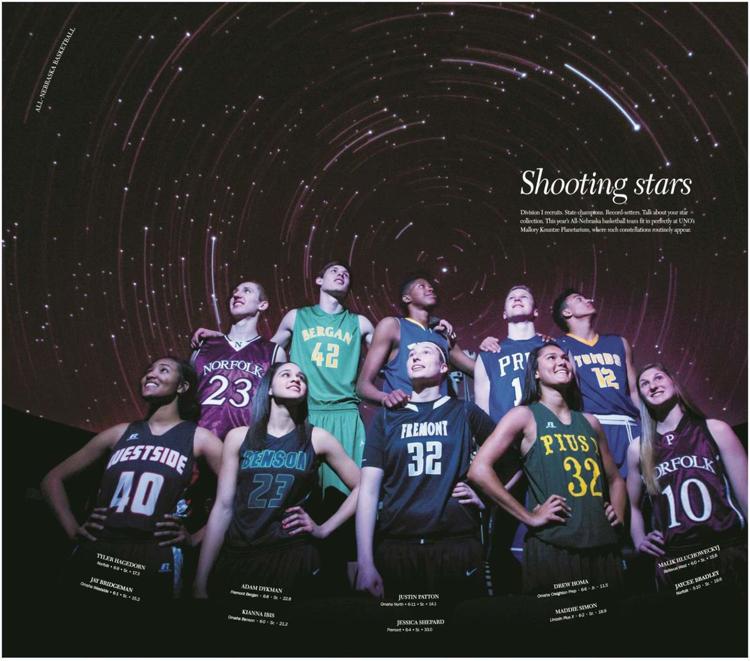 2014: Full-court Press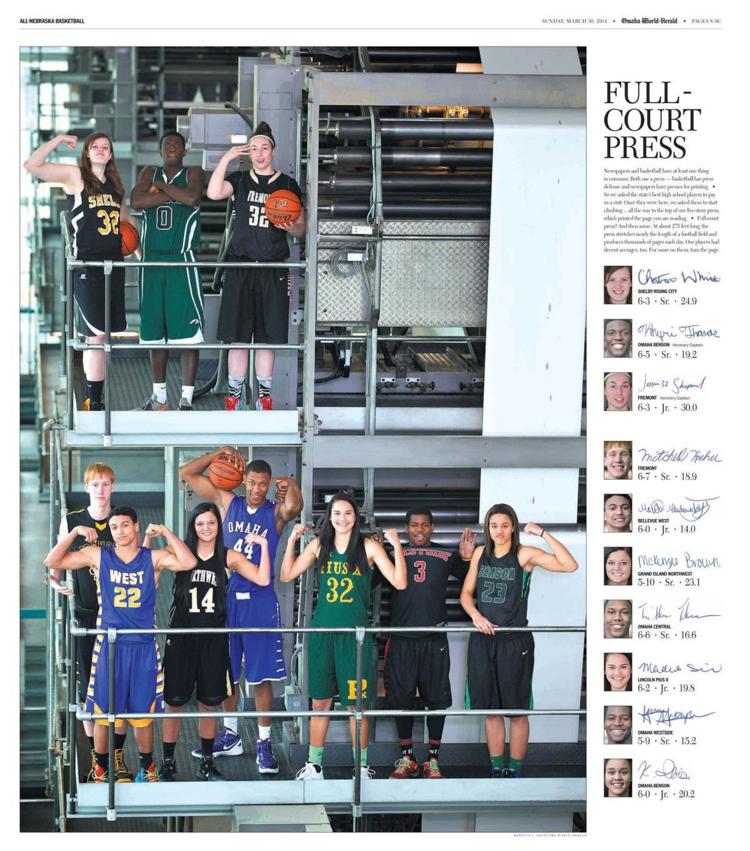 2013: All-Shake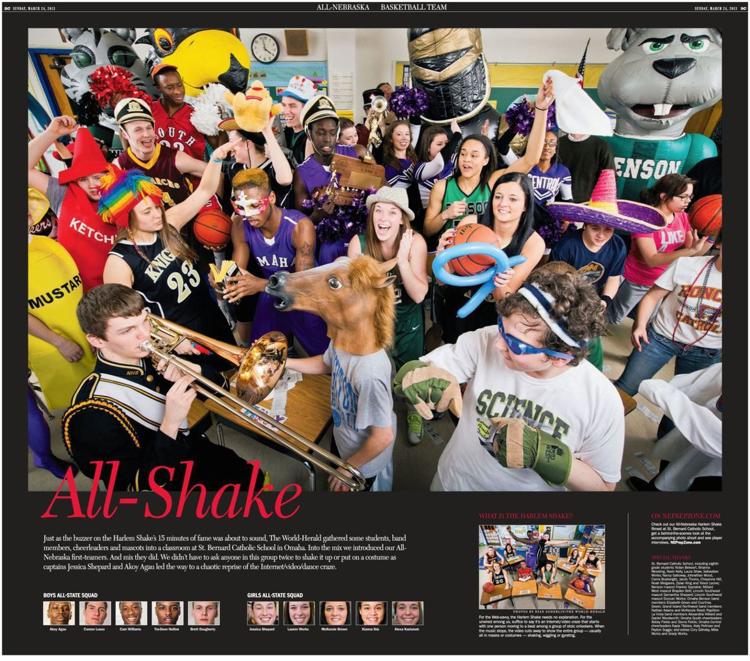 2012: Old School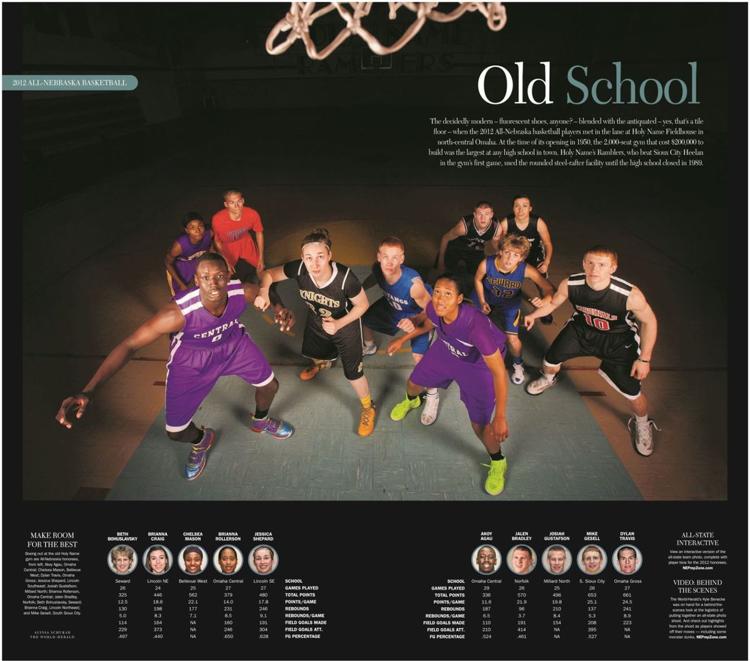 2011: Showstoppers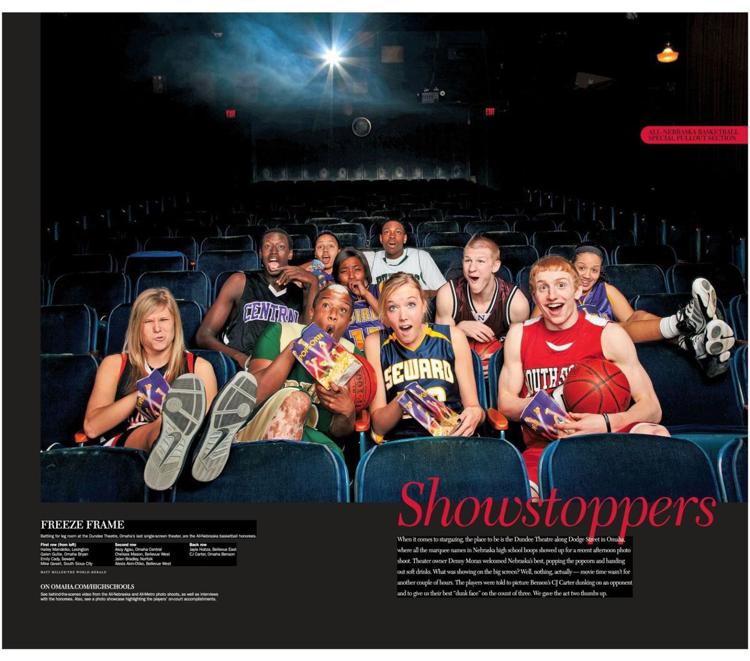 2010: Good to the End
2009: From All Directions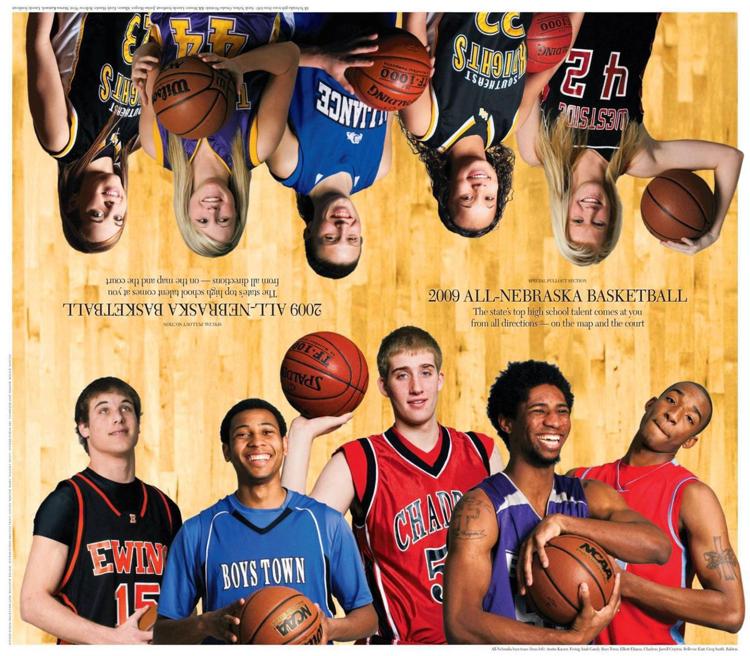 2008: Rare Collection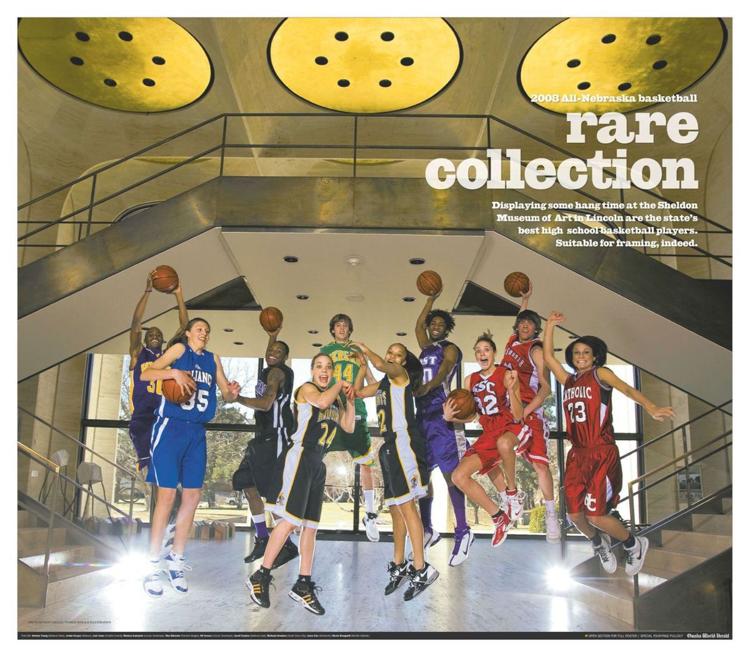 2007: Big Game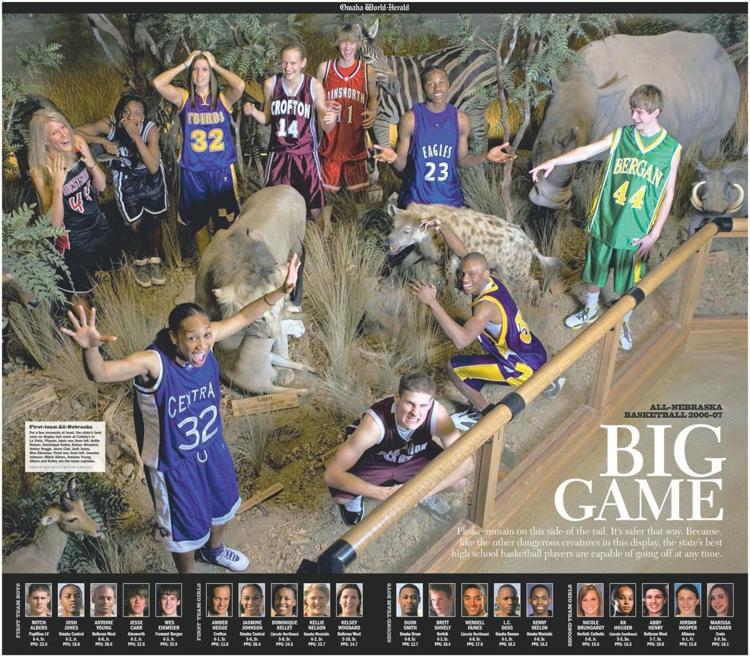 2006: A Cut Above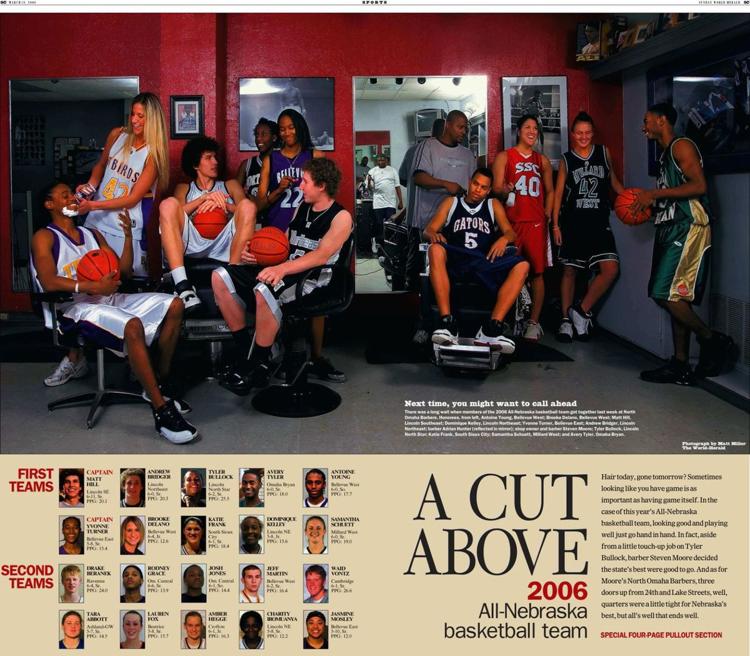 2005: All-State Oasis