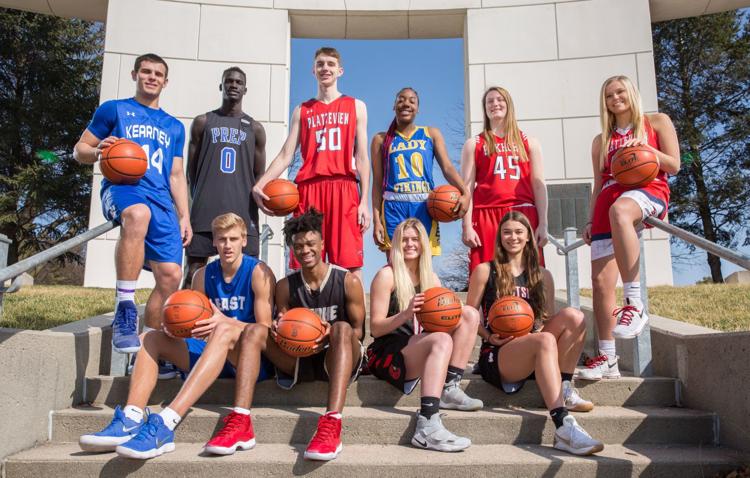 Westside's warrior started on top, then finished there
Quinn Weidemann had one overriding thought after her Omaha Westside squad failed to reach the state tournament last year.
"She wanted to go out with a championship," Warriors coach Steve Clark said. "She was really on a mission."
The 5-foot-9 guard fulfilled it, leading Westside to its third state title and second in four years. Weidemann helped the Warriors win the 2015 championship as a freshman and again as a senior.
For her performance this season, Weidemann is the honorary captain of The World-Herald's All- Nebraska girls team. The Wyoming recruit averaged 20 points per game and finished her career with a school-record 1,891 points.
Weidemann is joined on the first team by McKenna Sims of South Sioux City, Payton Brotzki of Platteview, Dariauna Lewis of Omaha North and Brooke Carlson of Elkhorn. Weidemann and Sims were on the first team in 2017, with the others moving up from the second team.
On the second team are Kalynn Meyer of Superior, Chloe Dworak of Lincoln Christian, Regan Sankey of Lincoln East, Michaela Jones of Beatrice and Maddie Krull of Millard South. Dworak was on the first team in 2017.
Third-team selections are Raeleigh Menke of Friend, Jayme Horan of Millard South, Aspen Jansa of Wahoo Neumann, Lauren Riley of York and Keyana Wilfred of Mitchell.
Nominations of coaches and observations of The World-Herald sports staff determine the All-Nebraska and all-state teams. The teams have no connection to player ratings found on NEPrepZone. All coaches were emailed nomination forms.
Quinn Weidemann*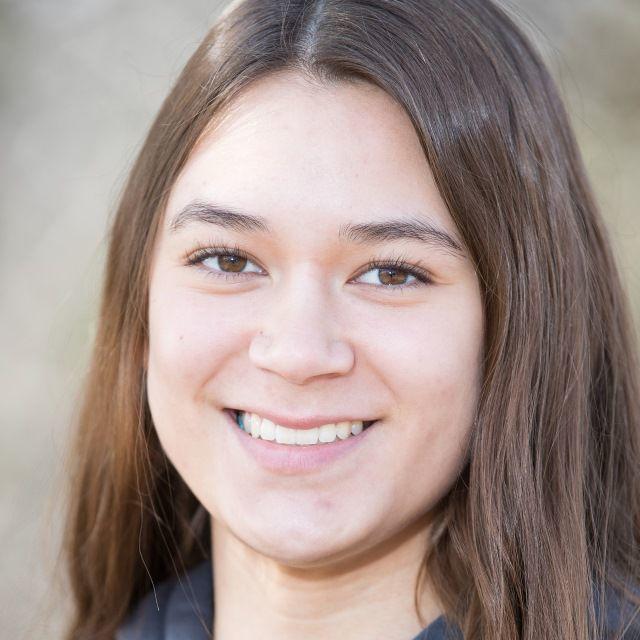 * Denotes honorary captain
Omaha Westside, 5-9, Sr., 20.0 ppg
A three-time All-Nebraska pick, Weidemann was driven by the disappointing end to last season. The Warriors lost their district final at home to Omaha Northwest, then missed on the lone Class A wild card when Kearney upset Millard South.
"The day after we found out that we missed state, we got together and talked about it," Weidemann said. "It was all business after that."
Clark said Weidemann led the way, even giving younger players rides to summer workouts.
"Quinn was working really hard and I know our other girls picked up on that," he said. "In a way, they didn't want to let her down."
The coach added that as the season approached, he could see an improvement in Weidemann's already formidable game.
"She came in stronger and she was shooting the ball better," he said. "She had the attitude that nothing was going to stop her."
Injuries to two starters didn't derail the Warriors (28-3). Weidemann scored 66 points in three tourney victories, including 18 in the final against Millard South.
"Overall, it was just a great season for us," Weidemann said. "This was a very close team and it meant a lot to be able to achieve all of our goals."
McKenna Sims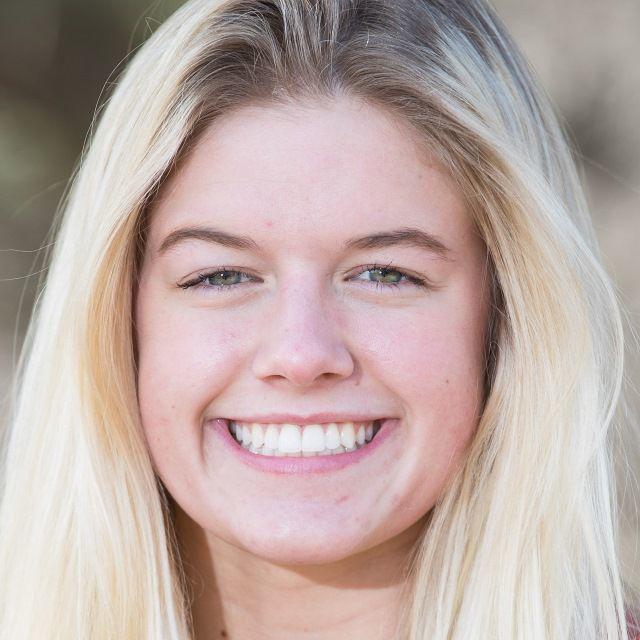 South Sioux City, 5-8, Jr., 16.9 ppg
Sims, a 5-8 junior, averaged almost 17 points for South Sioux City as it reached the Class B state final for the second straight year. Sims scored a team-high 19 points — and seven rebounds, six steals and five assists — but it wasn't enough as Elkhorn dethroned the defending champs with a 67-60 win.
"McKenna did everything possible to help us win that game," South Sioux coach Molly Hornbeck said. "But we just came up a little short."
Hornbeck said that Sims, who was treated for leukemia when she was 4, always has been a battler.
"She was literally one of those kids that you had to kick out of the gym," the coach said. "She's really a lead-by-example type. She's such a dynamic player and helps our team in so many ways. She's a great passer, is very strong defensively and just has a real presence at both ends of the court."
Sims is weighing offers from several Division I schools.
Payton Brotzki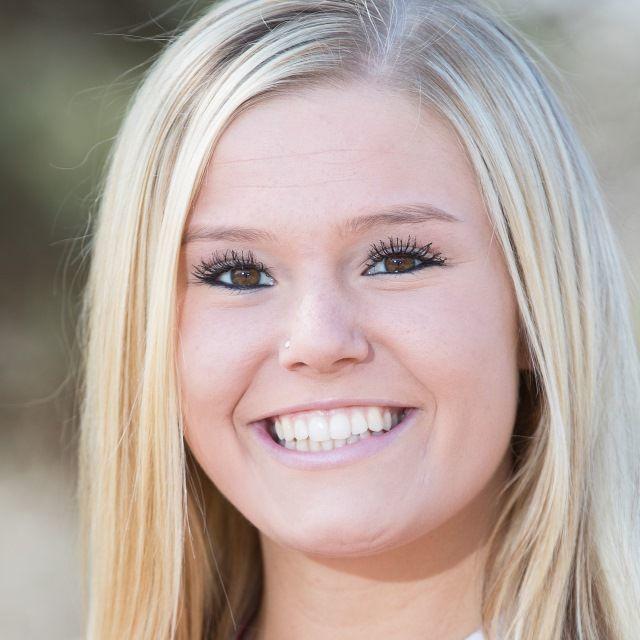 Platteview, 5-11, Sr., 23.3 ppg
Brotzki was the state's leading scorer. The 5-11 Creighton recruit averaged 23.3 points for Platteview, which reached state after a one-year absence. The Trojans came up just short last year in large part because of a late-season knee injury to Brotzki.
"Not making state last year was a big motivator," she said. "I was really proud of the strong run our team made this season."
She scored a school-record 45 points against Raymond Central, breaking her own mark of 43. She tied her own record for most points in a season with 628 and finished as the school's career scoring leader with 1,743 points.
"We talked before the season and she knew that it wasn't going to be enough to score 25 or 30 points per game," Platteview coach Ron Coughlin said. "She needed to get everyone involved, and Payton really bought into that."
The high-scoring Brotzki also led the team in rebounds, assists and steals.
"She looked at the big picture and saw what she needed to do to make us a better team," Coughlin said. "We don't get back to state without Payton doing that."
Brotzki, who scored 31 points in her final game — a 65-56 loss to South Sioux City in the first round at state — said she is looking ahead to her future at Creighton.
"I can't wait to report on June 1," she said. "High school went past really fast, but I'm ready to put on that Creighton jersey."
Dariauna Lewis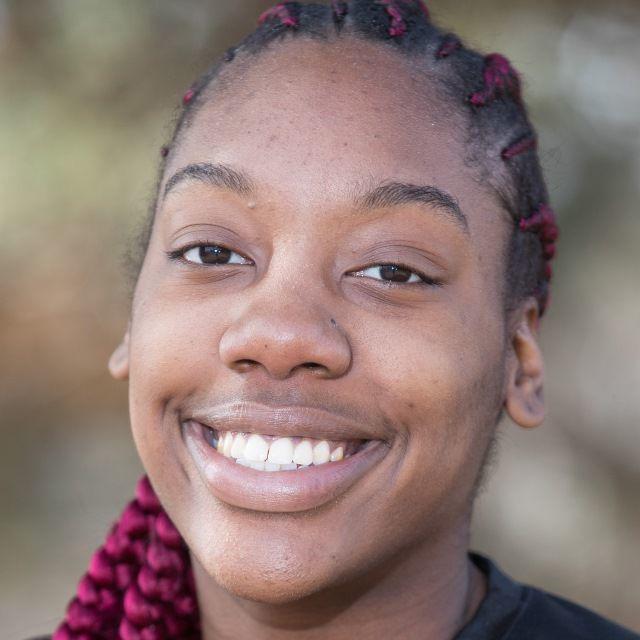 Omaha North, 5-1, Sr., 20.2 ppg
Lewis led the Metro Conference in scoring and rebounding. The Missouri State signee averaged 20.2 points and 10.8 rebounds. She helped the Vikings come within one win of state, losing to Millard North 57-55 in the district final.
"She meant just about everything to our team," North coach Michaela Dailey said. "A big part of it was the leadership she brought us in her senior year."
The school records Lewis set included scoring average (20.2), season points (464), season rebounds (248), field goals in a game (17) and season (184) and career points (1,406).
Dailey said Lewis' versatility made her difficult to guard.
"She did her best work inside, but she could pull it out and hit the 3," she said. "She also could bring the ball down the court, which is something you're not going to see from a player as tall as she is."
In her final varsity game, Lewis had 23 points and 17 rebounds.
"I had a lot of personal goals that I wanted to reach and I feel like I accomplished those," Lewis said. "But I really wish I could have helped us get to that state tournament."
Brooke Carlson
Elkhorn, 6-1, Sr., 13.3, ppg
Carlson is headed to UNK after leading Elkhorn to its first Class B title since 1985. She averaged 13.3 points and 8.2 rebounds while anchoring one of the best defensive teams in the state.
"She was able to be a real force for us," Elkhorn coach Jennifer Wragge said. "She was invaluable to our team in every way."
Carlson saved one of her best games for last. In the final against South Sioux City, she scored a game-high 27 points and pulled down 10 rebounds in a 67-60 victory.
"I had been talking to her for four years about being a little more selfish with the ball," Wragge said. "I could see it in her eyes that day that it was just time for her to take over."
Wragge saw another change in Carlson her senior year.
"She was always a great leader, but she was very focused in reaching that ultimate goal this season," the coach said. "We lost three games this year and I felt like she took offense after every one of them."
Carlson didn't get her toughness on the court by accident. She is one of the few girls in the state who also played football in the fall.
"Going up against the boys like that made me feel like nothing was going to be tougher than that in basketball," Carlson said. "It got me ready for the season."
The senior added that she had just one strategy when she took the court.
"I never tried to overthink it," she said. "I just wanted to go out and play as hard as I could."
The World-Herald's Mike Sautter gives you a behind-the-scenes look at this year's All-Nebraska basketball photo shoot at Memorial Park.
MORE ALL-NEBRASKA SELECTIONS
Kalynn Meyer, Superior, 6-3, So., 20.9
Chloe Dworak, Lincoln Christian, 5-6, Sr., 16.5
Regan Sankey, Lincoln East, 6-2, Sr., 13.9
Michaela Jones, Beatrice, 5-10, Sr., 21.2
Maddie Krull, Millard South, 5-11, So., 10.8
Raeleigh Menke, Friend, 5-10, Sr., 21.3
Jayme Horan, Millard South, 6-0, So., 15.1
Aspen Jansa, Wahoo Neumann, 5-7, Sr., 13.4
Lauren Riley, York, 5-10, Sr., 16.1
Keyana Wilfred, Mitchell, 6-2, Jr., 20.3