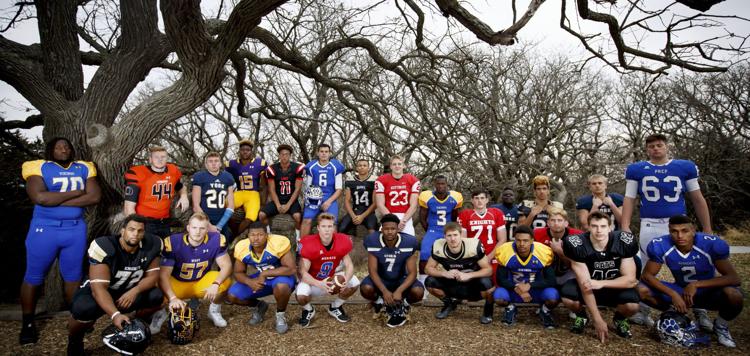 Running through the competition: Honorary captains had all the positions covered
Like the burr oaks at Mahoney State Park that were the backdrop for its photo, the 97th World-Herald All-Nebraska team branches out.
For the first time since 1983, it has players from the Wyoming state line (Garrett Nelson of Scottsbluff) to the Missouri River (Zavier Betts and AJ Forbes of Bellevue West).
For the second year in a row, nine of the 24 on the first team are from outside Class A.
And unprecedented are the 10 who are either sophomores or juniors. By two, it tops the 2012 team as the youngest.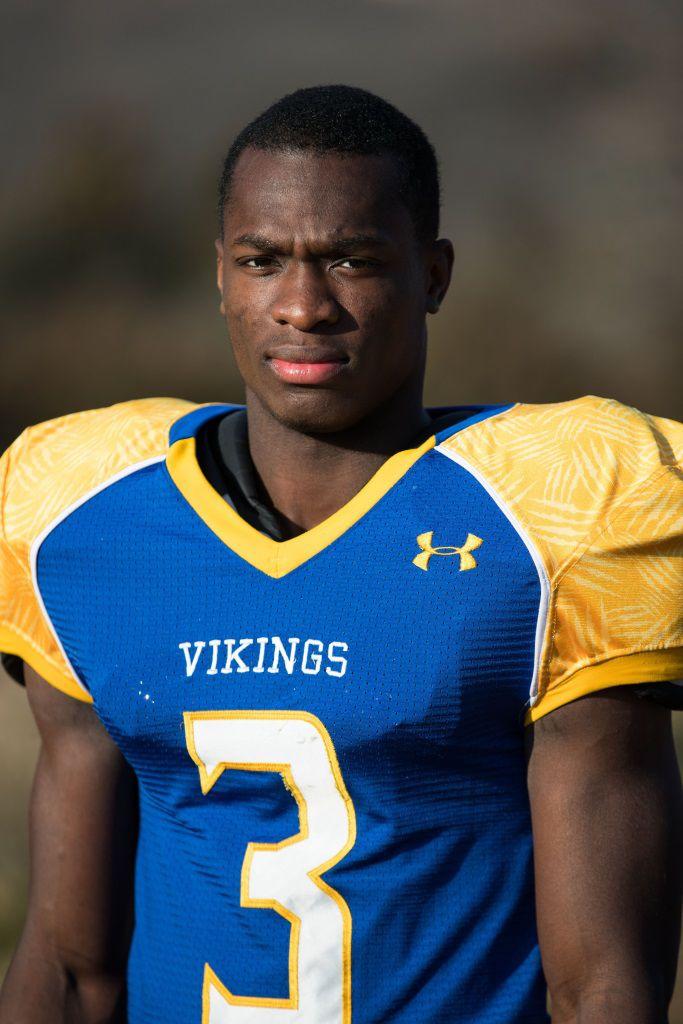 For the seventh time, a sophomore is on the top unit. Bellevue West's Betts, who already has a scholarship offer from NU, is the first 10th-grader chosen since Calvin Strong of Omaha North in 2012. Also in that group are wide receivers Erick Strickland of Bellevue West in 1989 and Matt Spethman of Lincoln East in 1987 and running backs Danny Woodhead of North Platte in 2001, Bobby Bass of Omaha Benson in 1972 and John Brogan of Boys Town in 1944.
A record nine juniors also made the first team. They are Chris Hickman, Nick Henrich and James Burks of Omaha Burke, Zander Gray and Mehki Butler of state champion Omaha North, Garrett Snodgrass of York, Ethan Piper of Norfolk Catholic, Ryan Bena of Omaha Creighton Prep and Scottsbluff's Nelson.
Snodgrass and Omaha North's Milton Sargbah are the honorary captains.
Snodgrass, 6-foot-3 and 217 pounds, played whatever positions his father, Dukes coach Glen Snodgrass, asked him to. Garrett, a Husker pledge, lined up at tight end, wide receiver, quarterback and running back while playing linebacker on defense.
"Didn't know what position to put him at," wrote Omaha Skutt coach Matt Turman in listing Garrett at quarterback on his all-state nomination form.
Wrote McCook's Jeff Gross: "Mr. Do Everything. Run it, throw it, catch it, block it."
Because of his varied skills, Garrett is listed as an athlete on the offense in place of a placekicker. That position lacked a strong candidate this year.
But if this mythical team needed an extra-point man, Sargbah would fill the role ably. The 5-7, 160-pound senior was 58 of 64 on extra-point kicks this season, including the final one in a 27-20 win over Kearney for the state title after leaving the dramatic winning drive with an injury.
"He had a phenomenal year, I thought," North coach Larry Martin said. "We had to be patient with our young offensive line at times and we saw a lot of different defenses, people bouncing around and stuff.
"When we needed plays to happen, especially when we were behind, he made them, that's for sure."
On the All-Nebraska offense are Betts and Lincoln High's Zion Perry as receivers; Forbes, Butler, Piper, Bena and York's Masry Mapieu as offensive linemen; Kearney's Kanon Koster as quarterback; Sargbah, Gray and Burks as running backs; and Snodgrass.
On the All-Nebraska defense are Hickman, Nelson, Yutan's Colton Feist and Lincoln Southeast's Bryson Williams as linemen; Henrich, Beatrice's Cameron Jurgens, Millard West's AJ Johnson and York's Simon Otte as linebackers; Kearney's Isaiah Stalbird, Omaha North's Vernon Johnson and Elkhorn South's Moses Bryant as defensive backs; and Austin Schultz of Norris as an athlete/punter.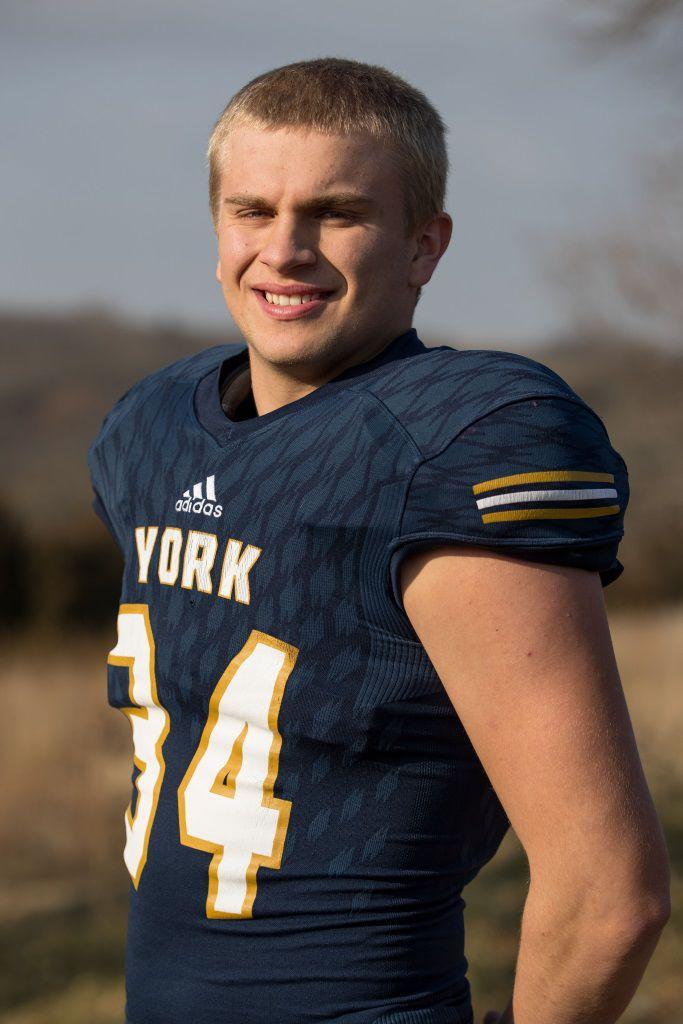 Noteworthy about the All-
»   The repeat picks are Mapieu, Sargbah, Jurgens, Bryant and Schultz. The other junior on last year's first team, McCook quarterback-linebacker Zach Schlager, was hurt much of the season.
»   Sargbah and Gray are the first running-back duo honored at that position from the same school since 1994, when future All-Pro Ahman Green and Damion Morrow led Omaha Central.
»   Seniors on the first team pledged to FBS schools are Mapieu and Jurgens to NU and Williams to Wisconsin.
»   Feist is the first All-Nebraska player from Yutan. Nelson is the first from Scottsbluff since defensive back Jamie Worden in 1983. Perry is Lincoln High's first wide receiver since Richie Ross in 1999.
Honor selections are based on nominations by high school coaches and observations by The World-Herald staff. All coaches were sent nomination forms by email.
MEET THE ALL-NEBRASKA FIRST TEAM
Video: Breaking down the All-Nebraska football team
World-Herald staff writers Stu Pospisil and Mike Sautter share their thoughts on this year's All-Nebraska football team.