Reflecting on the way the 2018 season ended isn't part of Abbie Squier's approach to preparing for her final high school softball campaign.
Last October the Nebraska recruit turned Field 2 at the Smith Softball Complex in Hastings into her personal Field of Dreams while leading Lincoln Southwest to a pair of victories over top-seeded and previously undefeated Papillion-La Vista.
What Squier did to power the Silver Hawks to their third Class A state softball championship should be chronicled in a photo display in the softball wing of the Nebraska High School Hall of Fame.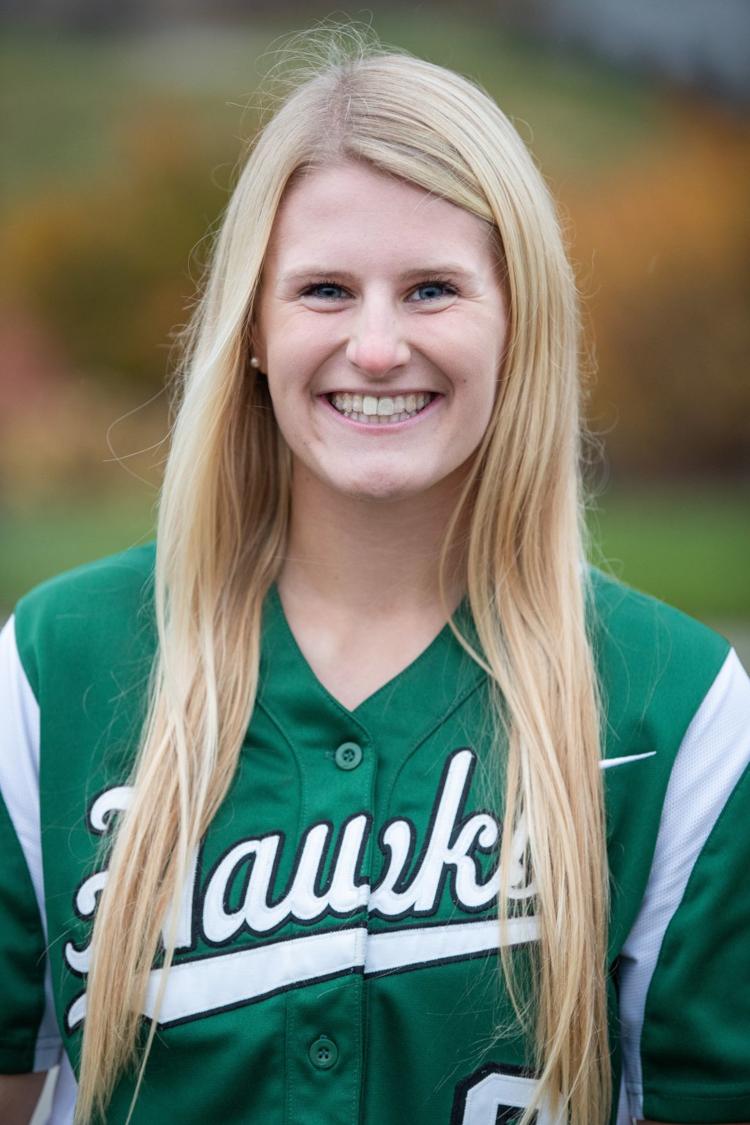 Her memorable day began with a grand slam in the fifth inning of the first game that helped her team overcome a 4-1 deficit and earn a 7-5 win that forced a decisive second game.
Squier continued her heroics by belting a three-run home run in the fifth to erase a 5-3 Papio advantage. She followed an inning later with the defensive gem of the day.
From her post in center field, she threw out the potential tying run at the plate in the top of the sixth inning to help Southwest stay in front in a 9-5 victory.
But with the 27th season of high school softball set to begin Thursday, Squier said those hard-to-forget accomplishments need to be set aside because those games don't count toward the 2019 title chase.
"Honestly, that last game was super memorable," she said. "But it's a new year and we all have to remember that. We have to flush last year and focus on building team chemistry this year. That's how we did it last year."
Southwest coach Mark Watt, whose team opens Thursday with a doubleheader at Norfolk, said last year's team wasn't championship-ready at the start of the season. But six straight wins to close the season pushed their record to 39-4. And by then, younger players such as Squier were ready to shine on the big stage.
Watt said the Silver Hawks wouldn't have won title No. 3 without Squier.
"No, absolutely not," he said. "You need your best players to step up in those big moments, and she did that. Abbie was a leader; she came through big-time that day. Everybody had to do their jobs, and she sure did hers."
It wasn't just one day in 2018 when Squier shined. She earned first-team All-Nebraska honors by hitting .512 with 64 hits and 65 RBIs; she also scored 69 runs.
Nearly half of those hits went for extra bases. She had 12 doubles, three triples and 15 home runs.
Squier played left field as a sophomore before shifting to center field last season. Watt said Squier was ready for the move because of the way she prepares on days when a game isn't on the schedule.
"One of the things that stands out the most about Abbie is how hard she works," Watt said. "She loves the weight room, she's a leader during summer conditioning. Once she finishes that, she just moves to the skills drills or whatever is next because she understands what needs to be done. That transfers over to the rest of the team."
Squier is both a vocal and a by-example leader. She took her cues from older players as she worked her way through the Silver Hawks' system.
"I think it rubs off when others see you working hard all the time," Squier said. "As an upperclassman, the younger ones watch what you do, good or bad. That means you want to work as hard as you can, so they see that."
Watt knows Squier made strides during club season facing pitchers who are being recruited by major Division I programs. Squier's success at the state tournament came against a highly recruited pitcher, Papillion-La Vista's Jordyn Bahl.
Bahl, who will be a junior this season, committed to Nebraska before her freshman season but reopened her recruiting in the spring.
Every battle with Bahl and other top-shelf pitchers has helped Squier reach this level.
"While she's playing against higher-level pitching, Abbie continues to drive the ball," Watt said. "She doesn't have a weak spot in her game, and she has power to all fields. If she continues to produce like that, she should have another great season."